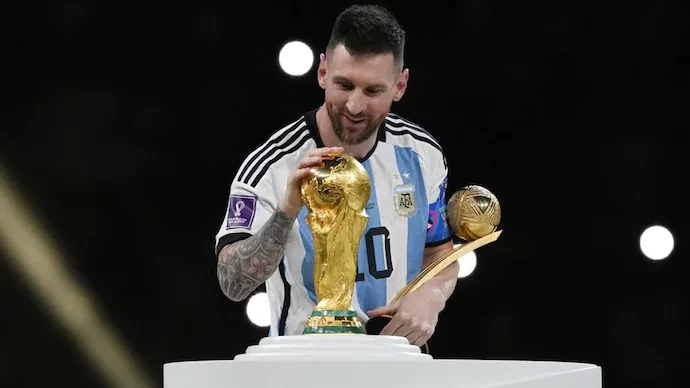 FIFA announced on Friday that it had opened disciplinary proceedings against Argentina due to potential breaches of rules during their FIFA World Cup final against France last month.
"The FIFA Disciplinary Committee has opened proceedings against the Argentinian Football Association due to potential breaches of articles 11 (Offensive behavior and violations of the principles of fair play) and 12 (Misconduct of players and officials) of the FIFA Disciplinary Code, as well as of article 44 of the FIFA World Cup Qatar 2022 Regulations in conjunction with the Media and Marketing Regulations for the FIFA World Cup Qatar 2022, during the Argentina vs France FIFA World Cup final," read the statement.
Argentina beat France 4-2 in a penalty shootout to win the World Cup in Qatar on December 18, 2022.
FIFA has imposed sanctions on football associations of Ecuador, Mexico and Serbia, and opened proceedings against the Croatian Football Association.
Related Topics