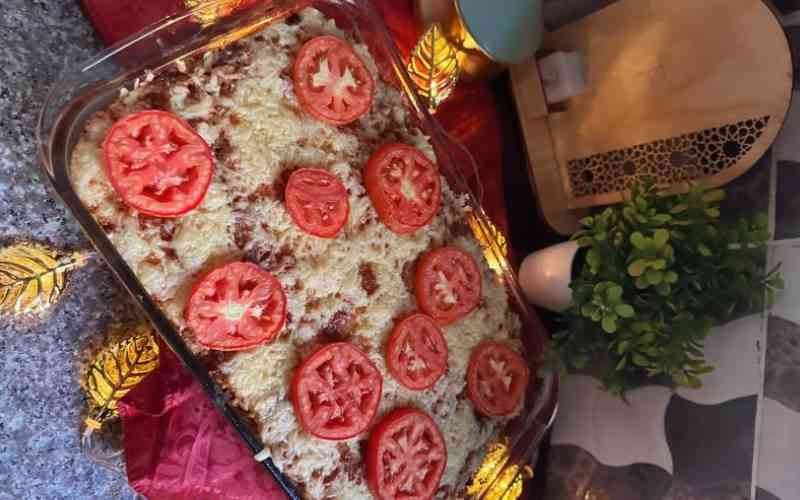 Today is a great day to make cheesy pasta béchamel, a creamy and delicious treat.
Ingredients:
1 packet pasta, boiled
2 tablespoons butter
2 tablespoons flour
2 1/2 cups milk
Salt to taste
1/2 teaspoon black pepper
1/2 teaspoon oregano
1/2 teaspoon garlic paste
300g cheddar cheese, grated
200g mozzarella cheese, grated
2 tomatoes, sliced
Method:
In a pan over medium heat add the butter. When it melts add the flour and mix well. Now add the milk and whip using a hand whisk until smooth.
Add the garlic paste and mix. Add the salt and pepper, mix, then add the oregano.
Simmer until thick. Layer the boiled pasta on a casserole or baking tray, and pour in the white sauce over the pasta.
Preheat oven to 180°C and bake for 45 minutes. Remove and sprinkle the mozzarella and cheddar cheese on top and bake for another 10-15 minutes or until the cheese melts.
Garnish with tomatoes and serve as a meal on its own. Enjoy!
Related Topics