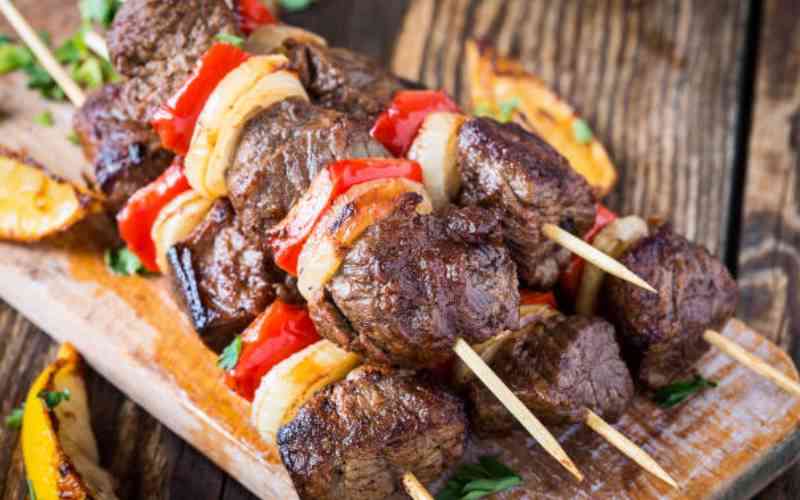 Mshikaki, also known as skewers, is a great recipe for the family, especially on weekends.
What you will need:
1 kg beef steak, cubed
1 tablespoon ginger paste
1 tablespoon garlic paste
2-3 tablespoons grated raw papaya (acts as a tenderiser)
1-2 teaspoon salt
1 teaspoon red chilli powder
1 teaspoon turmeric powder
2 tablespoon oil
Juice of 1 lemon or lime
1 tablespoon curry powder
What to do:
In a bowl, add the beef, garlic, ginger, and grated raw papaya.
Add salt, chilli, turmeric powder, oil, and lemon/lime juice to the curry powder.
Mix using your hands until everything is well combined. Let the meat marinate for six hours before threading the meat into your skewers.
When threading the beef into the skewers, ensure you immerse the skewers in water, so that when you are charcoal grilling the 'mishikaki', the skewers (sticks) won't burn.
Once all the 'mishikaki' is skewered, you are ready to grill. Grill until all the 'mishikaki's' are cooked.
Serve with french fries and potato salad on the side. Enjoy!
Related Topics