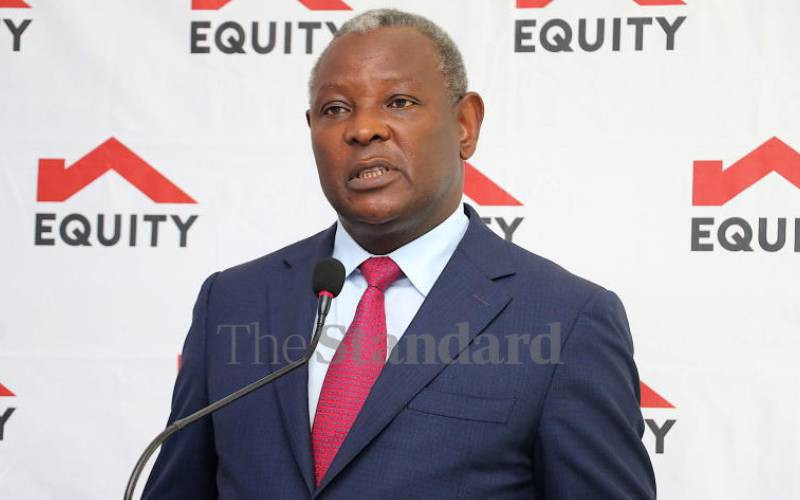 If there is any good news about 2023, it is how bad 2022 was.
Risks abound in the New Year, although a silver lining lurks. But many of the headwinds from 2022 are likely to be tailwinds now, business leaders across the sectors appear to agree.
Financial Standard spoke with some of Kenya's top CEOs and other business leaders on their predictions for the year ahead.
Equity Group CEO James Mwangi
"The biggest trend we shall see is diversification. The world will not depend on a few countries like we have been depending on Ukraine and Russia for food, Indonesia and Mauritius for vegetable oil, and China for manufacturing. That is a foregone conclusion. You will see that shaping 2023. Africa is best strategically positioned to benefit from the reset in the global economy. Africa has 60 per cent of arable land, that has not been utilised. This will be utilised to bring diversification.
It is the land with the largest labour force of young people, so most likely it will become the next global manufacturing factory for the world. And that might be accelerated by the political tensions between the US and China. Chances are that American private capital is unlikely to put huge investments in China. The next destination is likely for them to be Africa. The biggest opportunity for Africa then is agriculture. We have seen Ethiopia double its wheat production in two years. The recent US Africa Summit seems to have reset relations between Africa and the US.
We are also lucky to be in a region that holds 40 per cent of all the strategic green minerals, which will help reset the global energy consumption, particularly the battery manufacturing minerals, with DRC having 40 per cent of the world's supply. East Africa will be the biggest beneficiary of agricultural diversification and manufacturing. This is where I see 2023 being defined as a great opportunity. Back home the resolution of political risk (around the August election) is a big thing. From a political perspective, the Executive seems to be saying the right things.
The policy shift to focus on production subsidies as opposed to consumption subsidies is a very big thing. It encourages people to produce rather than consume. Production is what determines the size of an economy. That shift is bigger than people are seeing. The focus on debt management is also a major shift. This government is inheriting a very solid infrastructure."
Kenya Airways (KQ) chairman Michael Joseph
"It's always difficult to predict what might happen at the beginning of a new year, particularly economically, but I feel that 2023 will be a good year for Kenya.
I think there is a new spirit of optimism in the country – a new President, a new administration and a new sense of moving on from the past. If the President keeps to his word and manages his Cabinet and administration with strict performance targets, we should see more discipline and real delivery of results, which will impact the whole economy. It's a big "if," but I think we can and should expect that from this new administration.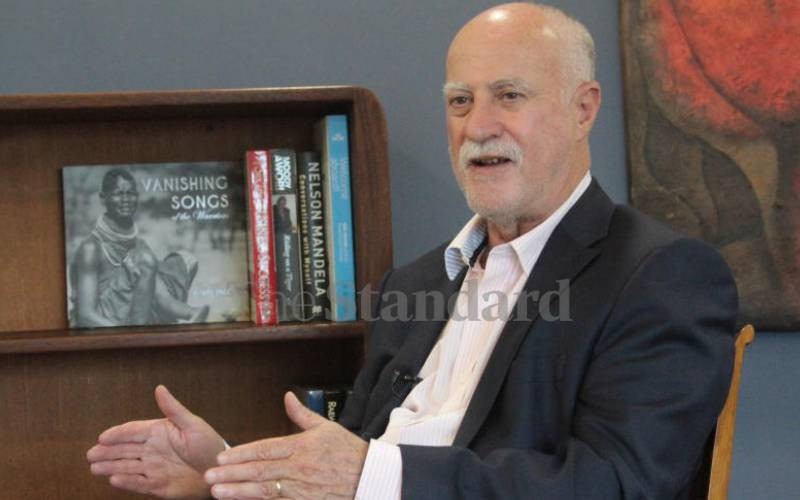 For the airline, I am even more optimistic. With the real support of all government bodies, we start to turn the tide and see real light at the end of the tunnel of continued losses. We will not be out of the woods by the end of 2023, but if the oil prices continue to decline and the shilling regains some of its lost strength, we should be profitable at the operating level and, by restricting our debt, getting closer to break even at the bottom line. More people will fly both for leisure and business during 2023 and, hopefully, KQ will fly more cargo with an increased capacity.
Overall, Kenyan companies will be in a better position to compete, taking advantage of digital technology to reduce costs of delivery and becoming more efficient (having learnt lessons from the past Covid period). With the recognition of the importance of small and medium businesses and with more affordable financing, I believe that more small companies will start up providing both new products and services but also creating new jobs. The big caveat will be how much climate change will affect Kenya in 2023 and how we respond to it. Instead of just accepting it, we should adapt – build more small dams with irrigation schemes, grow different crops and manage our lands better.
Nairobi Securities Exchange CEO Geoffrey Odundo
"Following the renewed support by the government with a special focus on accelerating the listing of State-owned enterprises, we have witnessed increased interest by the private sector to tap into the capital markets for medium to long-term capital. We forecast that 2023 will be a year for new listings on the bourse. We expect companies to also blend their capital by raising alternative and sustainable forms of capital. This will, in turn, spur market activity.
In 2023, we also expect to see increased uptake of Real Estate Investment Trust (Reits) products to support the growth of our real estate sector. We are also working with other stakeholders to support the government's affordable housing programme. We will also be championing the use of our green finance product to support the development of environment-friendly projects. To this end, we have established a green bond market and are working on the development of a carbon trading market.
The recent launch of the African Exchange Linkage Project will provide us with the impetus to grow our inter-African trade. In our view, 2023 will be a turnaround year for the NSE given the heavy investments in new product development, financial education and digitisation and innovation.
We will continue to build on the support from the government and our regional, Pan-African and International partners to build our markets and enhance its position as a leading market in Africa. The improved performance of the market is predicated on improved global and local economic macros, including interest rates and inflation, among others."
Kenya National Chamber Of Commerce and Industry president Richard Ngatia
"The last two years were characterised by economic hurdles following the Covid-19 pandemic.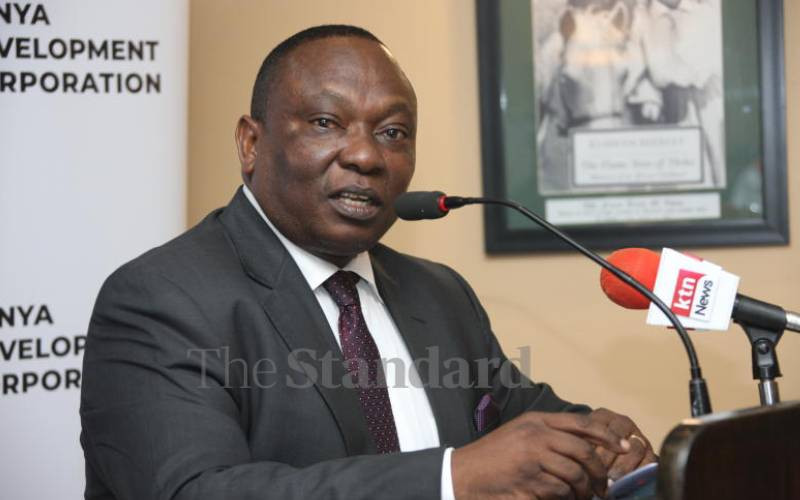 Despite sectors such as tourism and hospitality recovering, we entered another period of economic uncertainty as Kenyans prepared for the 2022 General Election amidst global geo-political tensions that distorted international trade value chains, leading to a surge in consumer energy prices and increased cost of living. However, the conducting of peaceful elections has since given confidence to investors, and we have witnessed multinationals such as Google and Moderna accelerate plans to build their first African facilities in Kenya.
The year 2023 presents greater opportunities to expand the key manufacturing, agriculture, healthcare and ICT sectors and increase investors' participation in Special Economic Zones and in mega infrastructure projects through Public-Private Partnerships (PPPs). Government initiatives, including the Hustler Fund, will enable small businesses to stay afloat and sustain livelihoods.
We are working closely with the government, financial institutions and development partners to support Micro, Small and Medium Enterprises (MSME) financing, innovation and digitisation to scale up their capacity in local, regional and global value chains as the African Continental Free Trade Area (AfCFTA) agreement takes off."
Grant Thornton Kenya CHIEF operating officer Kunal Ajmera
Domestically, the new government is making all the right noises, and after a peaceful transition of power, it has made economic development its number one priority. I see these efforts continuing in the New Year with due sincerity. One of the major concerns remains the current level of debt with a $2 billion Eurobond maturing for repayment by June 2023. There will be significant pressure on the government to raise revenue for debt servicing, which now takes up the majority of our income. I expect the debt crisis to worsen with the dollar rate continuing to strengthen next year.
However, most of the challenges we face will be external and not so much internal. There are multiple factors that are beyond our control and will have a direct impact on growth next year. These factors overall portray a negative economic outlook. The US economy by all accounts is heading towards a recession and whenever the US economy sneezes, the world economy catches a cold.
Also, the continuous rate hike by the Federal Reserve will lead to capital flight from developing countries like Kenya as people look for safer avenues to park their money. The Russia – Ukraine war shows no signs of ending and continues to destabilize the global economy. The supply of oil, gas and food grain is severely affected and will continue for a foreseeable future. While the commodity prices have reduced from their peak, they are unlikely to return to pre-covid levels.
The inflationary pressure will continue to be there. China is in the midst of one of the most widespread Covid-19 outbreaks currently and it is expected that there will at least be two more brutal Covid 19 waves there before things get back to normal. This is bound to create severe supply chain issues and significant delays in the export of goods. Global trade will directly be impacted as China slowly staggers to normalcy and production resumes."
KCB Group CEO Paul Russo
"Kenya's economy continues to demonstrate resilience supported by growth in manufacturing, transport, education, accommodation and food services as well as general trade. On the other hand, the private sector continues to be dynamic, presenting a lot of opportunities for business growth and development. In 2023, Kenya's economy is projected to grow by 5.3 per cent, supported by strong services and manufacturing sectors despite the contraction of agricultural production. The East African region is expected to grow by 5.5 per cent and will emerge as the top performer in growth among the regions of the continent despite the worst drought being experienced in the last four decades.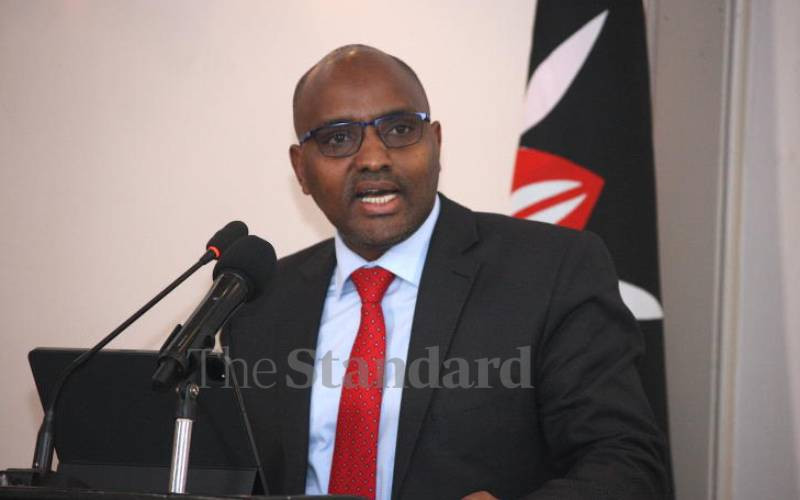 The vulnerability of the region to the impact of climate change effects, disruption of the regional supply chains, public debt, and the call for pro-poor spending policies could further hold back the region's fragile recovery. Increasing prices, weakening national currencies, floods and drought, contraction in agricultural production, depressed business activity and falling revenue collection will continue to keep policymakers awake as they seek ways to cushion citizens and businesses against the adverse effects of economic stagnation.
Rising energy prices could lead to higher inflationary pressures and further military escalation of the Russia-Ukraine war will likely lead to further disruptions in supply chains. A deeper recession in the US and slower growth in China due to more Covid restrictions will affect global demand and affect the trading partners.Geopolitical risks, especially between the US and Iran and also with China will lead to trade and military uncertainties and global tensions."
Credit Bank CEO Betty Korir
"The year 2022 saw central banks all over the world fighting to contain rising inflation above their target rates. For instance, in developed economies such as the United States and European nations, inflation rates have hit levels witnessed over four decades ago. To bring the trend under control, respective central banks resorted to hiking their key interest rates with inflation unrelenting. Locally, the global-village adage comes true as what happens in the US, China or Europe finds its way here. Kenya being a net importer means a higher demand for foreign currencies than earned. With higher import prices, more foreign currencies are demanded, not to mention, we have loans denominated in dollars. Raising interest rates to tame inflation being a demand-targeted initiative, may be fueling a recession in some countries as 2023 dawns. Already, there are signs of recession setting in as workers in the UK engage in agitation for higher wages.
According to IMF, global growth is forecast to slow from 6.0 per cent in 2021 to 3.2 per cent in 2022 and 2.7 per cent in 2023. This is the weakest growth profile since 2001 except for the global financial crisis and the acute phase of the Covid-19 pandemic. Global inflation is forecast to rise from 4.7 per cent in 2021 to 8.8 per cent in 2022 but to decline to 6.5 per cent in 2023 and to 4.1 per cent by 2024. Key events likely to shape the economic scene in 2023 include tightening liquidity in the international market as international bonds' yields soar. This is likely to constrain countries and, in turn, strengthen the dollar further."
Kenya Association of Manufacturers chairman Rajan Shah
"The year 2022 was a roller coaster ride for the economy and businesses! Post-Covid, there was an upbeat mood that demand would rise, although a global surge in demand towards the end of 2021 led to supply chain constraints, high freight costs and price inflation. However, the tipping point was the Russian-Ukraine conflict, which led to unprecedented food and energy inflation. This, together with a stronger dollar, has led import-dependent countries like Kenya to suffer from dollar shortages, negatively impacting industries locally. The increase in interest rates to tame inflation is also hurting the economy with higher borrowing costs.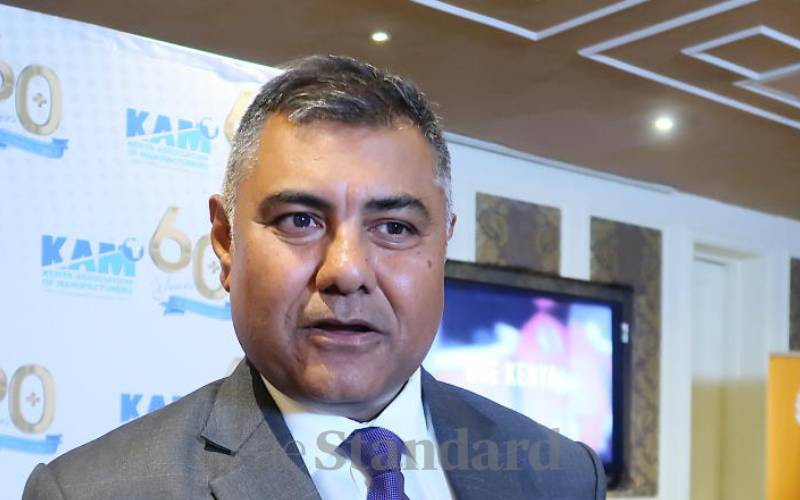 Overall, 2022 has seen demand slow down and margin erosion in many sectors of manufacturing. Global inflation concerns leading to higher interest rates will continue to remain a concern globally. Closer to home, our macroeconomic concerns around dollar shortages and how to service the Eurobond debt will remain top-of-mind agenda. We expect the food and fuel inflation will be more controlled in 2023, leaving more disposable income available to jumpstart the economy. In addition, the government's greater fiscal discipline to control wastage in expenditure is something to watch in terms of whether it shall bear fruit in closing the funding deficit.
The industry is also looking forward to more deliberate policies from the government around the growth of local manufacturing and especially focusing on quick reforms in taxation policy and the regulatory environment. This should ease the cost of doing business and make local industries more competitive.
The export-led growth agenda is also important, and we should start seeing how certain sectors will play a more significant role in expanding their export markets, primarily around some of the agricultural value add industries. Overall, we expect to see a better outlook in 2023 subject to no further global shocks and the ease in global inflation. The government's pro-local manufacturing agenda is also welcome if some of the policies can be implemented urgently."
Federation of Kenya Employers CEO Jacqueline Mugo
"The economic outlook for 2023 remains muted. Global geopolitics, particularly the war in Ukraine continues to push up the cost of food and energy prices, which has a ripple effect on other key economic indicators. Growth projections indicate a slowdown/contracting of all regions of the world. There's even talk of recession. Indications are that Kenya's GDP will be 5.5 per cent in 2022 but will drop to 4.8 per cent in 2023. So we all need to tighten our belts to cope with the high cost of living. The government is under pressure to deliver on the election promise to improve the lives and livelihoods of Kenyans. For employers, we remain focused on positive engagement with the government on win-win partnerships to address and redress the situation."
Tropikal Brands Afrika Chairman Linus Gitahi
"I am optimistic. We have a government that is determined to succeed, which helps. 2022 was driven by global issues led by the war in Ukraine that triggered inflation around the globe. This is likely to ease in 2023 and with this stability, the prices of goods and services are likely to stabilise or fall giving a fertile ground for growth."
Naivas chief commercial officer Willy Kimani
"From a retail perspective, we expect increased spend and more price normalisation in 2023. We expect better planning as we have a stable government and at the same time normalisation of the school calendar and the global supply chain."
Related Topics