Love, sex, money, and murder have bedevilled the running town of Iten in Elgeyo Marakwet County,
In the small high-altitude town in the North Rift region, where thousands of athletes from all corners of the world gather to train, thanks to its conducive climate and terrain, controversy has become the order of the day.
The town, branded the home of champions, has over the past three years been in the spotlight, albeit for the wrong reasons.
It began on October 13, 2021 when marathon star Agnes Tirop was murdered in cold blood allegedly by her husband Ibrahim Kipkemboi Rotich alias Manu.
Tirop had featured in the 5,000-metre race in Tokyo Summer Olympics held in August 2021 and finished fourth.
She had also won a bronze medal at the 2017 and 2019 World Championships in the 10000m, and also broke the record in the women's 10km road race at the Adizero Road to Records event in Herzogenaurach, Germany.
In November 2021, Rotich, 44, denied the charge of murdering the athlete. He also sought a plea bargain, seeking that his murder charges be replaced with manslaughter charges.
Rotich claimed that he had married Tirop under statute on March 15, 2016. At the time of marriage, Tirop was 20 while Rotich was 37 years old.
Tirop's murder trial against Rotich is yet to kick off, even as Rotich tabled a second application for bond. The court directed that the hearing of the case begins in November this year.
The postmortem examination done by pathologists at the Iten County Referral Hospital mortuary revealed that Tirop had suffered neck stabs and was hit on the head with a blunt object.
Similar circumstances
Six months after Tirop's brutal murder, Kenyan-born Bahraini athlete Damaris Muthee, 28, was found murdered in a house in Iten on April 19, 2022.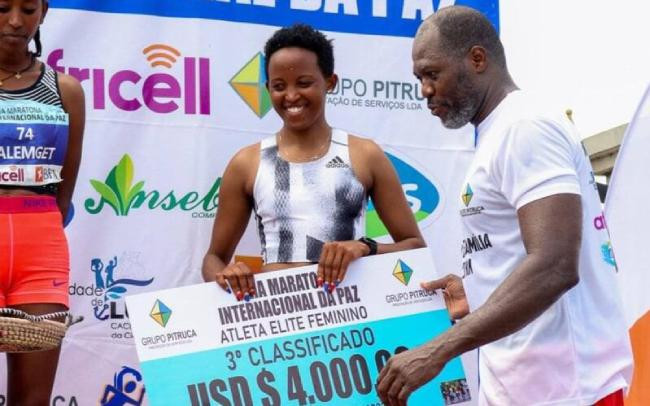 According to the authorities, Muthee's decomposing body was discovered in a male Ethiopian athlete's house in Lilies Estate, barely a kilometre from where Tirop, who was killed under similar circumstances.
The Ethiopian athlete identified as Eskinder Hailemariam Folie is said to have strangled Muthee to death.
Muthee and Folie were said to have been lovers. The matter is still pending at the DCI since the culprit fled the country after the heinous act, never to be seen again.
After the incident, Muthee's family, who called for justice, said that their daughter was married and at the time of her murder, her husband is said to have been abroad in Qatar where he was working.
Sebastian Mutua, Muthee's father, had told the media that his daughter was married to Felix Ngila who works in Qatar. He dismissed claims that his daughter might have been in a relationship with the suspect believed to have killed her.
"When my daughter was from her recent race in Angola, she passed by Qatar to greet her husband, who even paid for her ticket. The husband has been shocked to learn of this incident," said Mutua.
Mutua said that his sixth-born daughter was polite and humble and always listened to him.
"There has been information making rounds about my daughter's relationship. I don't believe such information. She was married and that is the only thing we know," added Mutua.
Muthee won the Marrakech 20km race in Morocco in 2018 and was runner-up in a number of competitions such as the Casablanca Memorial Rahal 10km, Maputo Half Marathon (2018) and Agadir Half Marathon in 2017.
She was preparing for a race in South Africa before she met her death.
And just when the dust was about to settle, yet another athlete has been murdered by his colleague in what the police have termed as occasioned by a love triangle.
Fight over woman
On August 17, Rubayita Siragi, 34 a Rwandese long-distance athlete training in Iten is reported to have been involved in a fight with a Kenyan sprinter Duncan Khamala, 27, over a woman.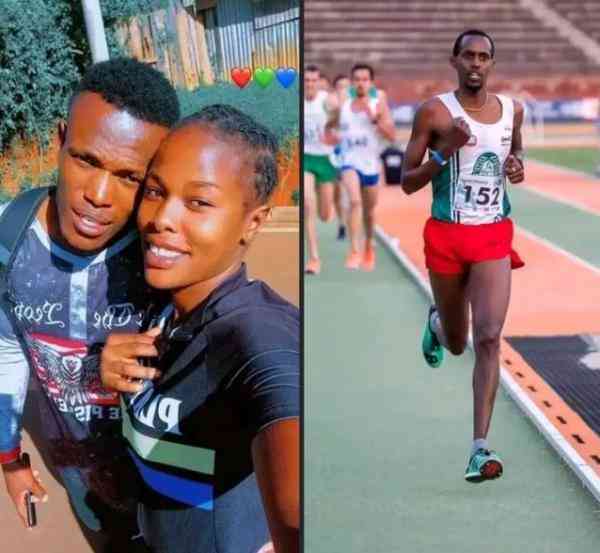 Siragi is reported to have suffered critical injuries on his head and succumbed to his injuries a day later while at the Intensive Care Unit at the Iten County Referral Hospital (ICRH).
Siragi's friends who also hail from Rwanda and have been training with the deceased told the Nairobian that their friend was in a relationship with the 28-year-old woman, a KMTC student. He said that the deceased and his alleged killer had gotten into a fight over the woman, identified as Nelvin Imujaro Ajuma.
Byiringiro Fabrice, another friend of the deceased, claimed that Siragi's murder could have been pre-meditated.
He claimed that at some point the deceased had a misunderstanding with his girlfriend Ajuma claiming that she had then threatened to 'punish' him.
"I feel that the accused had been used by the lady (Ayuma) to hurt our friend and that the punishment went too far, leading to his death. I am only asking that a thorough investigation be done to establish the truth," Fabrice stated.
According to Keiyo North Sub-county police commander Tom Makori, preliminary investigations showed that when the deceased arrived at Ajuma's house, Khamala was informed that Ajuma's ex-boyfriend had visited her.
According to the police, Ajuma and Siragi were ex-lovers and, although Ajuma was now pursuing a new relationship with Khamala.
"The lady who is also in police custody is a trained nurse who is on attachment. She is a student who has no source of income. It is therefore reported that after parting ways with the deceased in December last year, he began a new relationship with the accused. The accused had gotten to paying the lady's rent and that could have made the accused person angry," stated Makori.
Police have sought 14 more days to continue holding Khamala pending completion of investigations.
Seeking government help
As police continue with their investigations, the Rwandan community based in Iten have urged the government to help them in repatriating their colleague's body back home in Kicukiro District in Gatenga, Kigali for burial.
They have also asked the investigative agencies to ensure that they get justice for Siragi who they termed as a social and affable person who would not hurt a fly.
Security officers who spoke to the Nairobian in confidence said that the matter at hand is not in any way related to insecurity in the area.
"It boils down to the discipline of the athletes. You know none of these reported cases involve the people of Iten or the Elgeyo Marakwet County. All the affected members are either from other Counties or Countries. It is impossible to know what is happening among these athletes," said one of the officers.
Another resident of Iten, a coach who works in one of the training camps, said that most international athletes only train in the region for a while before leaving the Country to attend their races.
"Each day we see new faces here. And we cannot dare question newcomers because to many it might feel like an invasion of privacy. Others rent houses, while some book hotels. Others are also tourists who come here to explore the beautiful sceneries we have. It is difficult to keep track of about 3,000 athletes," the coach stated.
Another coach said that some young women from the County have fallen victim to foreign athletes' love affairs.
"Some ladies here have been impregnated and left to fend for their children as the foreigners go back to their respective countries," held the Coach.
Bernard Cheruiyot, a resident of Iten said that the community was concerned with the recent murders that have painted the town in a bad light.
"We are not happy with the ills taking place here. We are asking all athletes who come here to train being respectful and be on their best behaviour. We are welcoming our athletes here, and we do not want to see them tarnishing the great name of our town," stated Cheruiyot.
Related Topics