Detectives have launched a fresh probe into allegations that a pastor named George Njuguna Njoroge forged a title deed belonging to Zipporah Wanjiku, used the document to take a loan and then defaulted, prompting the lender to go for the woman's property in Kikuyu, Kiambu County.
Although a judge had ruled that Wanjiku is not the genuine owner of her land and house after she failed to convince the court, investigators have revived the matter by writing to the lawyer who purportedly facilitated the transfer of the property.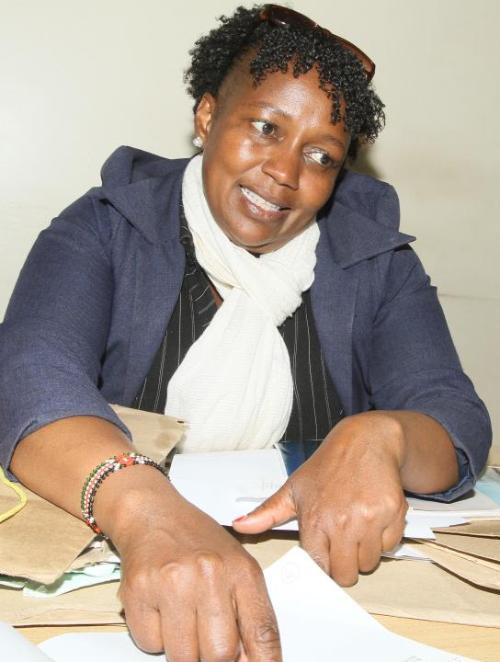 How did Njuguna end up being the owner of this property?
It all started when Wanjiku approached Njuguna for a loan.
"I met him after being introduced to him by a friend who informed me the man was a pastor; little did I know this was the beginning of my problems," says Wanjiku.
After learning that Njuguna operated a shylock business, Wanjiku borrowed Sh100,000 from him on October 16, 2015 on the understanding that she would repay the cash in equal instalments of Sh53,000 within three months.
Surrendered title deed
The condition for the loan was that Wanjiku's title deed would be used as security. She therefore surrendered her title deed before the money was disbursed to her.
Curiously, Wanjiku was required to sign blank registration of land transfer forms and blank land consent board forms. She signed the blank forms and gleefully took the money.
"The reason behind signing the forms was that in case I defaulted, the lender was at liberty to transfer my property," explains Wanjiku.
Two months later, she topped up the loan with another Sh320,000 repayable within three months in equal instalments of Sh106,000.
"The original title deed for my land, which was in his custody, was to be used as collateral for the two loans," says Wanjiku
Wanjiku and Njuguna reached a mutual agreement that the loan be increased to Sh500,000, which the woman started repaying immediately.
The woman claims she repaid the entire loan amounting to Sh1.1 million on diverse dates, with the last payment via M-pesa made on November 28, 2017.
"Prior to making the last instalment, I demanded that he returns my title deed and any other relevant documents. But strangely, he started avoiding me until I reached out to his wife who informed me that her husband was away on a business trip in Lamu," says Wanjiru.
On January 28, 2017, Wanjiku was shocked when she received a notification from Carnelian Enterprises Auctioneers of the intention to sell her property to recover a loan taken from Progressive Credit Limited.
Unbeknown to Wanjiku, Njunguna allegedly transferred the title a day after he gave her the Sh100,000. She accuses Njuguna whose known mobile numbers are no longer in service, of taking advantage of her financial situation to secretly dispossess her of the land and house located in Kanyariri.
Defaulted
According to investigations, Njuguna used the title to secure a loan of Sh5 million from Progressive Credit Limited, which now wants to sell the property after the borrower defaulted on repayments.
"I tried reaching out to Njuguna in vain and decided to instruct my lawyer, one Macharia Gakaria Advocates, to urgently move to court and stop auctioning of my property," recalls Wanjiku.
She got a reprieve at a Thika court, which gave her a temporary injunction after she sued Njuguna, Progressive Credit Limited and Carnelian Enterprises Auctioneers.
"Njuguna was served but never appeared in court during the hearing dates. Sadly, I lost the case on a technicality; that I enabled the registration of my land by signing land transfer instruments in a ruling delivered on September 24, 2021 in my absence and that of my lawyer," she says.
In her judgment, Thika High Court judge Lucy Gacheru said the transfer of the property to Njuguna was held to be valid, arguing that registration of a person as the proprietor of property grants the said person absolute indefeasible rights.
The judge said Wanjiku was to blame since she authorised Njuguna to take the loan and use her property as security.
"While the court is sympathetic to the Plaintiff (Wanjiku) who claims to have paid all the amount owed to the third defendant (Njuguna), it is quite clear that the plaintiff enabled the third defendant, and no amount of due diligence would have led the first defendant (Progressive Credit Limited) to find otherwise as the plaintiff had allowed the transfer and taking of the loan," stated Gacheru.
The judge further said it would have been proper for Wanjiku to have legally sought the revocation of her title deed held by Njuguna, which she failed to do.
Although she has filed an application for setting aside of Gacheru's ruling, Wanjiku says she is at risk of losing her land and house since Progressive Credit Limited is determined to auction the property.
"I am tired of being stressed and harassed by strangers who want my land after the court was grossly misled. The threats have been so much that I have been forced flee to Diani in Kwale for my safety," says Wanjiru.
Searching for justice
The woman who has reported frequent threats to Kingeero, Kanyariri and Kikuyu police stations, has been moving from one office to another, including State House, in search of justice.
Despite her woes, Wanjiku however is optimistic that she will justice will be served after Directorate Criminal Investigations (DCI), which had closed the file, started looking into the matter afresh.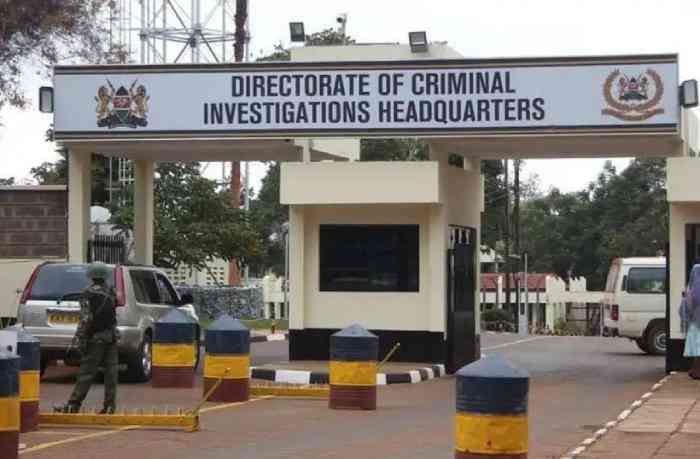 On November 30, 2022, sleuths from DCI headquarters wrote to Kamangu & Company Advocates, the firm that purportedly facilitated the property transfer, demanding copies of the land sale agreement, transfer document and documents relating to mode of payment. Other documents required are full particulars of the parties of the transaction, instruction letter to undertake the transaction and specimen and known signatures of those involved in the transaction.
The documents have been requested by Wesley Lekariap of DCI's Lands Fraud Unit who says they are investigating the alleged fraudulent land transfer and acquisition.
"During the course of our investigations, we came in possession of a land transfer document dated November 13, 2015 entered between Zipporah Wanjiku Kariuki and George Njunguna Njoroge allegedly drawn by your law firm," said Lekariap in a letter to the law firm.
Interestingly, the law firm has now distanced itself from the land transfer, saying conveyance was never conducted in their office.
Related Topics