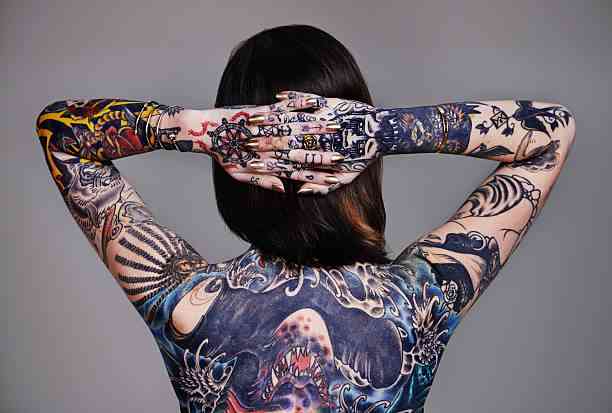 Those who have tattoos say it is for beauty, others do it to look like some celebrities, while others do it for love. For those who do it for love, sometimes things go south, forcing them to go back for permanent removal in another costly process that is now on the rise in Nairobi.
A number of tattoo artists told The Nairobian that clients who seek to have tattoos permanently removed cite reasons such as relationships and new jobs. Also in that category are those who had pierced their bodies without their parents' consent.
"It is true that the trend is on the rise. Some of them say they want the tattoos removed because they parted ways with their lovers or had not informed their parents that they had tattoos on their bodies," says Mejjah, a popular tattoo artist who operates from Moi Avenue.
"Others say they have landed jobs in companies where tattoos are not allowed or they have joined a religion. Last week, a young lady came for removal of a man's name on her wrist after landing another man," he said.
At the joint, one must part with a minimum of Sh2,000 for the smallest tattoo to be removed and up to Sh30,000 for those with huge tattoos deep in their bodies.
Another artist, Job Alonzo, who operates on Kijabe Street, says the business has been looking up since his old clients are trooping back for extraction.
"Some of them are partners who had inscribed names of their lovers on some parts of their bodies but later separated. I charge between Sh5,000 to Sh10,000 for removal because it is a long process that consumes a lot of power," he said.
He said the charges depend on the location where tattoo is drawn. For women who had tattoos around their bosoms, "it is a bit tricky if they are above 40-years-old".
Relationship therapist Nicolleta Mungai argues that whether to have a tattoo or not depends on one's values.
"You will not find a Christian doing that. Many people are copying the West without thinking about what will happen when they separate. That is why you will find people with bad scars when their tattoos are removed," she said.
She added: "It is about people not understanding what they want in the first place. If you know who you are, you will put some boundaries because that does not define the love you have for somebody."
Related Topics