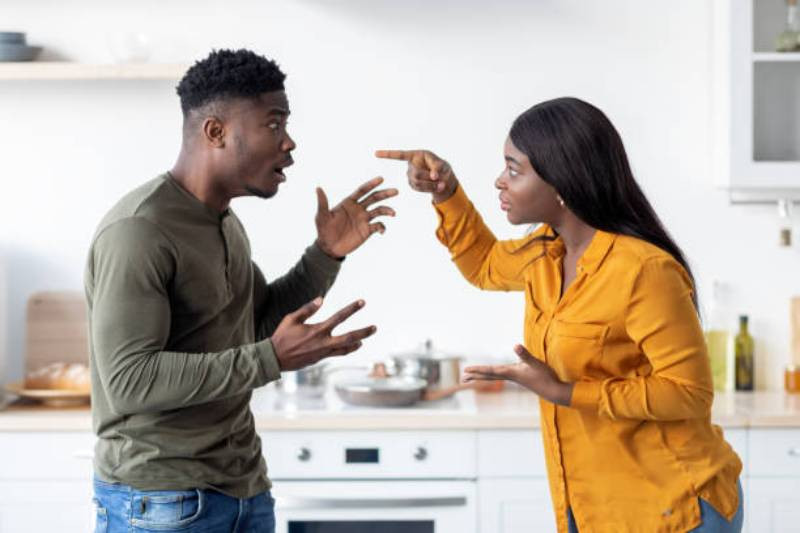 A staggering number of marriages have ended in Mombasa since January this year, with over 300 cases registered in the Kadhi's Court alone. Young couples continue to go separate ways after one to 10 years after marriage, with lack of maintenance and desertion being the commonest causes, Mombasa Principal Kadhi Salim Vumbi says."Most of the divorce cases registered in our courts range between one to 10 years of marriage, but sometimes we have cases of people who have been married for over 35 years and have adult children," said Vumbi.
According to court records, dissolved marriages include that of former Mombasa Governor Hassan Joho whose wife filed for divorce citing dissertation, infidelity and interference from in-laws. The Kadhi said the number could be higher because not all divorces cases reach the courts. Most are filed by women.
"Some divorce cases are finalised at home. According to Islam, the husband can divorce a wife at home or anywhere. A woman, on the other hand, cannot divorce her husband but she can request for a divorce. If he refuses, they come to court," said Vumbi.
Many young couples marry young
The Kadhi said lack of maintenance, domestic violence and abuse are contributing to rise in divorce cases."Sometimes, wives feel they are not appreciated or respected and valued. They say they feel like 'slaves' in the marriage," said Vumbi.The Kadhi also blamed greener pastures in the Middle East countries for contributing to divorce among young couples. He said when the men reach Qatar or Dubai, they meet other women or mistrust crops up back home because of distance.
"A month after travelling to Qatar or Dubai, the men find other women and start neglecting the wife at home. In other cases, lonely wives who husbands are out of the country demand to know the whereabouts of their men all the time which causes mistrust," said Vumbi.
Unnatural sex
He said maturity of the spouse also attributes to the high rate of divorce because many young couples marry young only to realise that marriage was not what they wanted in the first place. Lack of parental guidance and bullying from sisters-in-law also contribute to these breakups.Infidelity however is often the biggest spanner in the works, with a women seeking divorce accusing their husbands of engaging in extra marital affairs.
There are also women who accuse their husbands of demanding unnatural sex, but the court usually disregards such accusations because they are difficult to substantiate.
"I have also seen cases where husbands admit they were on the wrong and would like a second chance, but the women say enough is enough," said Vumbi.Mohamed, 65, advised young people to do a background checks on each other, and to consider character, clan, religion and the industry of those they intent to marry before plunging into unions.
"You have to consider all these things before settling for a wife. You cannot pick a spouse from the bar or streets and expect that they will be under your command, yet your desires and aspirations are different," said Mohamed.
Council of Imams and Preachers of Kenya (CIPK) National Treasurer Sheikh Hassan Omar blamed parents for fueling divorce among their children by failing to resolve disputes and opting to be partisan instead of considering who of the two is at fault. He also pointed out there are times when warring couples are willing to reconcile but family hatred towards one of forces them to part ways. Omar cited couples who continue seeing each other after their divorce without the knowledge of their families.
"We as parents and guardians sometimes cause breakups in marriage because we take sides and defend our sons or daughters without considering religious teachings," said Sheik Omar.
No rules to dissolve a marriage
He also said in Islam, there are no rules to dissolve a marriage. Once a husband decides to end the marriage, he can do so by word of mouth."For our marriages to dissolve, there are no rules; when we decide and say we want to divorce, it happens," said Sheikh Omar.He advised couples whose marital beds were growing cold to sort out the disputes on their or seek guidance from a neutral party, away from the family members.Sheikh Omar, however, blamed the current generation for being too quick to give up on marriage.
He said most take it as a relationship between boyfriend and girlfriend without understanding that in marriage, issues and problems must arise."Our religion does not dictate that one must stay just for the sake and sanctity of marriage. One is free to leave. But the young generation see this as an easy way out and lazily take a walk without trying to make the marriages work," said Omar, adding that marriage is a delicate balance where one has to learn to apologise to their spouse even when they have done no wrong.
Parents should also groom their sons and daughters for marital responsibilities, he said.
Related Topics