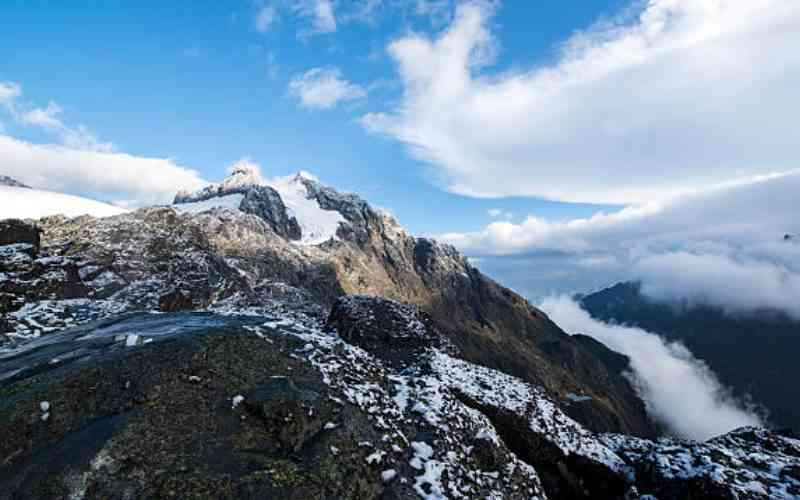 When Dr Ludwig Siefert arrived in Uganda from Germany in the 1990s, he could see and even take photos of snowy caps of the Ruwenzori Mountains.
A giant sheet of ice had fully covered the iconic and majestic mountain on the border between Uganda and the Democratic Republic of Congo (DRC).
Dr Siefert, a wildlife veterinarian and head of the Uganda Carnivore Programme (UCP), recently observed that the glacier is rapidly receding and the stunning scenic view disappeared not long ago.
"At the moment, I cannot catch a glimpse of the ice caps, the glacier is retreating at a very fast rate," said the scientist.
His observations are echoed by communities living on the foot of Mt Ruwenzori who are consistently facing unpredictable drought and floods.
James Kizza, a resident of Kasese town, said seasons for crop cultivation have changed.
"At times we plant and when we least expect it, the crops are destroyed by floods," said Kizza.
"It's unbelievable how the weather has changed. The rivers burst their banks spilling water into the farmlands. We are told the glacier has melted and we are receiving excessive water," he added.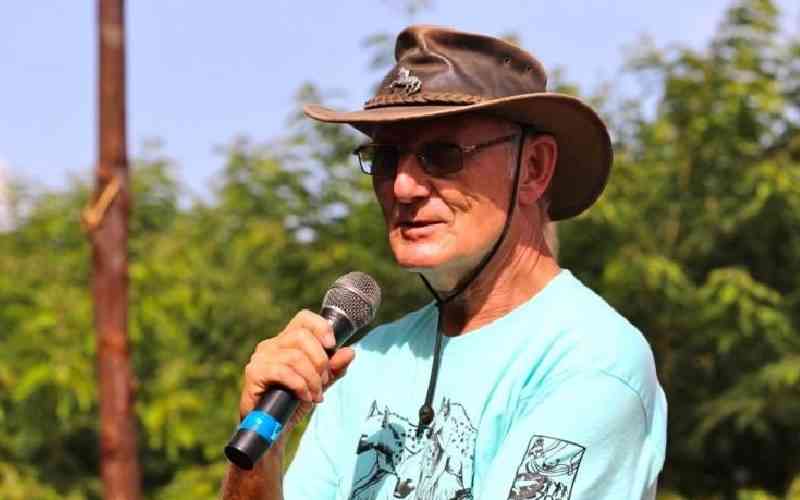 Kizza noted that floods have submerged hot springs and washed away the vegetation around waterfalls, which initially were used as a place for rituals by the communities around the mountain.
"Landscapes have been eroded; there is a lot of silt and huge chunks of vegetable cover destroyed by floods, and people have been displaced," Kizza said.
Kizza recalled how in 2020 water came down the mountain carrying large boulders, sweeping away houses, schools and destroying a better part of Kalembe town.
According to a Disaster Committee Interim Assessment Report, 24,760 houses and an estimated 173,000 people were affected.
Scientists at the Wildlife Conservation Society (WCS) and World Wide Fund for Nature (WWF) have warned that climate change has adversely affected the mountain ecosystem and that in a few decades, the ice on top of Ruwenzori Mountains will be no more.
This confirms another warning from a report last October from the World Meteorological Organisation (WMO) that mountain glaciers in East Africa will disappear by the 2040s if the effects of climate change are not reversed.
Three mountains in Africa are covered by glaciers: Mount Kenya, Ruwenzori Mountains in Uganda, and Mount Kilimanjaro in Tanzania. However, the glaciers of all three are receding at a rapid pace.
Dr Simon Nyampindo, Executive Director at WCS, describes the loss of the glaciers as a physical manifestation of climate change in the continent.
"The rapid shrinking of the last remaining glaciers, which are expected to melt entirely in the near future, signals the threat of imminent and irreversible change to the Earth system," Dr Nyampindo said.
"The frequency of hot days has increased significantly, while that of cold days is decreasing. That is clear and strong evidence Uganda is experiencing effects of climate change," he added.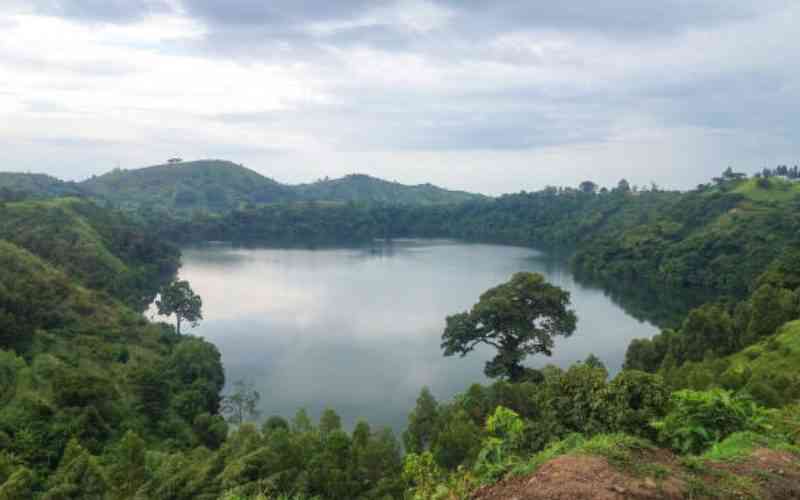 By 2030, up to 118 million people living on less than a dollar a day "will be exposed to drought, floods and extreme heat in Africa if adequate response measures are not put in place," reads the WMO Report in part.
Daniel Ndizihiwe, the Manager for Wildlife and Protected Areas at the WWF, Uganda Country Office, noted that East African countries are already struggling with disappearing glaciers and rising temperatures due to climate change.
"It's concerning for some communities that rely on seasonal melt from glaciers to feed rivers and irrigate crops," said Ndizihiwe.
Continued warming temperatures, sea-level rise, extreme weather and climate events like floods, landslides and droughts have had devastating impact in the continent, he added.
Dr Siefert has called for climate justice, especially for countries bearing the vagaries of climate change.
"Given the rapid melting, the glacier might disappear sooner than what the report projects if the climate change effects are not reversed," he said.
Related Topics