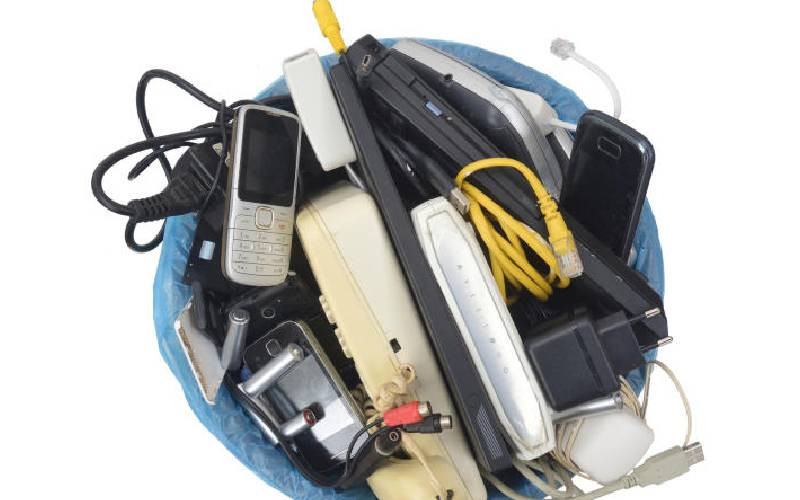 World Environment Day, observed annually on 5 June, presents an opportunity to raise awareness and take decisive measures on pressing environmental concerns. This year, day's theme is 'Solutions to plastic pollution', emphasising the urgent need to address the global crisis of plastic waste. Plastic pollution poses a visible menace to communities worldwide, with devastating impacts on human health, biodiversity, and ecosystems.
As we work together to find and support solutions, it's important to understand how recycling electronic waste, or e-waste, plays a crucial role in reducing plastic pollution and protecting the environment. E-waste plastics, one of the fastest-growing waste streams globally, often contain toxic substances such as heavy metals and brominated flame retardants. According to the World Economic Forum, 53.6 metric tonnes of e-waste - discarded electrical and electronic equipment - was generated globally in 2019, and the quantity is still rising with an estimated annual growth rate of 3-4 per cent. Plastics constitute nearly 20 per cent of e-waste, making it a major contributor to the plastic pollution crisis.
Despite several technological developments, the recycling of e-waste plastics is hindered by the presence of flame retardants. Interestingly, there are exciting developments in the field of sustainable e-waste management and fighting plastic pollution. Initiatives like Green Cities Inc. in Liberia and the Waste Electrical and Electronic Equipment Centre (WEEE Centre) in Kakuma are leading the charge, setting the stage for a brighter future.
In a significant step towards empowering the youth, particularly young women in Kenya, Africa Enterprise Challenge Fund through the Kakuma Kalobeyei Challenge Fund, supported the entry of WEEE Centre into Kakuma-Kalobeyei area. The centre is enhancing e-learning and development for the refugee and host community by equipping youth, especially young women, with crucial skills in digital literacy, ICT repair, and maintenance of electronics, including computers and solar equipment, and focusing on the safe disposal and recycling of e-waste.
The centre collects and dismantles e-waste to recover raw materials for recycling into new electronic products. Their commitment to environmental sustainability extends beyond Kenya as their innovative e-waste management strategies have been adopted in several African countries. Through these efforts, they have successfully processed over 10,000 tonnes of e-waste, preventing 14,400 tonnes of CO2 emissions since 2012.
Additionally, Green Cities Inc., a youth-led social enterprise operating Liberia's first modern e-waste segregation and recycling facility, exemplifies the commitment to creating a clean and green environment while generating employment opportunities for youth and women. Through waste collection and sorting, buying and selling of recyclables, organic, plastic and e-waste recycling, Green Cities Inc. is making significant strides in solid waste management.
By incentivising waste separation and establishing a circular plastics economy, the company not only reduces plastic pollution but also creates economic opportunitiesfor local communities.
The interconnection between plastics and e-waste is undeniable. Both pose significant challenges to the environment and human health. Plastics and e-waste debris contaminate land, water, and air, and contain chemicals altering the quality of ecosystems. However, through e-waste recycling, we can make significant progress in mitigating the plastic pollution crisis.
As we commemorate the 50th anniversary of World Environment Day, it is imperative that governments, businesses, civil society, and individuals come together to invest in e-waste recycling infrastructure, promote awareness, and foster sustainable practices.
Related Topics