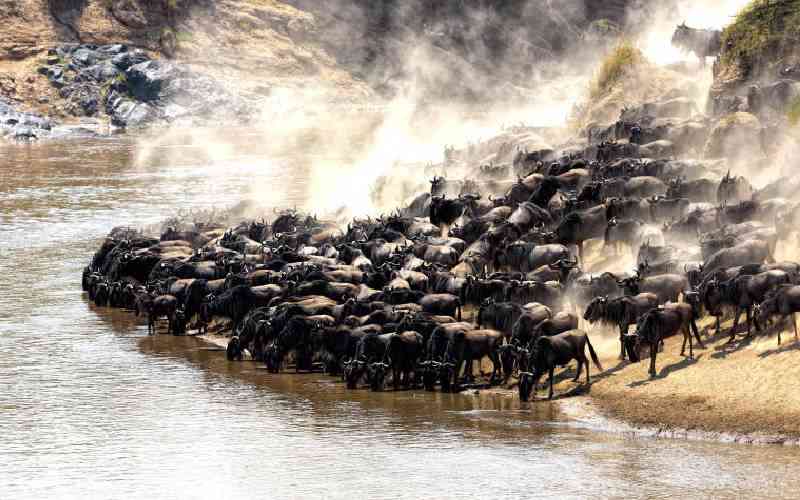 Kenya's stunning natural wonders and diverse ecosystems are under grave threat pushing conservation efforts into the spotlight.
Despite these threats, the country's remarkable variety of species remains a national treasure and a global heritage. Positioned in a distinctive geographical location, Kenya offers a sanctuary for a wide range of flora and fauna, attracting biodiversity enthusiasts and researchers worldwide.
Today, Kenya joins the global community in celebrating the International Day for Biodiversity, under the theme "From Agreement to Action: Build Back Biodiversity." This year's observance serves as a reminder of the urgent need to translate commitments into tangible efforts to protect and restore biodiversity, both in Kenya and worldwide.
According to Prof Raphael Kapiyo, an environmental scientist at Maseno University, "The decline in biodiversity is a global crisis that requires immediate action. Kenya's unique ecosystems and rich biodiversity make it imperative for us to take a proactive approach in protecting and restoring our natural heritage."
Last year's Living Planet 2022 report, released on the eve of the COP15 biodiversity summit, shed light on the global crisis of diminishing species populations.
The report revealed that Africa has lost 66 percent of its biodiversity since 1970, with freshwater populations experiencing an alarming decline of 83 percent, the highest among all species groups.
Biodiversity and Climate Change Specialist at Masinde Muliro University of Science and Technology Dr Humphrey Agevi, emphasised the importance of concerted efforts, "Biodiversity loss not only affects wildlife but also has far-reaching consequences for human well-being. As a nation, we must work together to reverse this trend and secure a sustainable future for our ecosystems and communities."
In recent days, the urgency to protect Kenya's biodiversity has ignited a wave of innovative initiatives.
In the Maasai Mara, where the Great Wildebeest Migration is a spectacle that draws visitors from across the globe, conservation efforts are being strengthened. Local communities, alongside conservation organizations, have joined forces to establish wildlife conservancies, ensuring sustainable coexistence between humans and wildlife.
Further north, in the remote reaches of Samburu, a groundbreaking project is underway. With initiative aims to mitigate human-wildlife conflict through the implementation of advanced technology.
Kenya's coastal areas, with their vibrant coral reefs and diverse marine life, face their own set of challenges. Rising sea temperatures and pollution threaten these delicate ecosystems.
To ensure biodiversity preservation, strong monitoring systems by national and county governments are essential. Agevi emphasizes the need for investments in monitoring and action plan development to effectively conserve biodiversity.
The scientists suggested actualising the Financing Locally Led Climate Change Action program (FLOCCA) to support a low-carbon development pathway with climate resilience, aligning with Kenya's Vision 2030 and sustainable development goals.
"Conserving biodiversity and restoring degraded areas will increase resilience to climate change, benefiting the environment and communities. Capacity development programs will raise awareness and engage communities in biodiversity conservation and restoration efforts," he said.
Related Topics