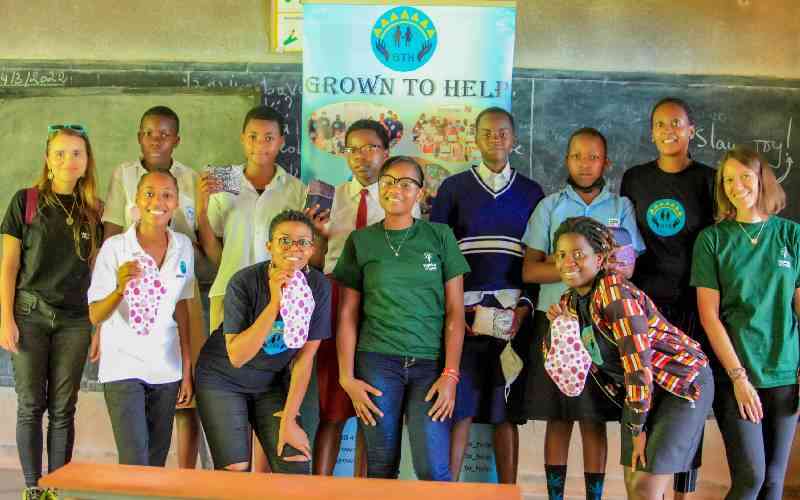 Social entrepreneurs start with an aspiration to create social value by addressing various social problems existing in societies. This aspiration, however, is independent of economic objectives as it can also aim to earn profit through an innovative business model.
The traditional conceptualisation associates social enterprises with philanthropy or non-profit ventures. The duality of this identity has remained a big problem for social enterprises.
Lightup Impact, a non-governmental startup operating in East Africa that has stepped up to help social enterprises find their footing, is concerned that "gaps in governance and lack of capacity" may hinder their development and sustainability.
With an online community of over 100 early-stage locally led non-profits, also known as grassroots organisations, in gender and health in East Africa, the organisation supports its members with networking, trust-based partnerships, and skills development to increase their visibility and long-term sustainability.
According to its Founder Valeria Santoro, after conducting two focus group discussions with a total of 27 founders of Community-Based Organisations and Non-Governmental Organisations in gender and health in Kenya and Rwanda, "we identified the lack of experience, know-how, and a support network needed to secure sustainable resources and influence their local political landscape to enable structural change in East Africa".
Another major challenge facing social enterprises is the need for a proper business strategy, leading to non-competitive products.
In addition, social entrepreneurs often embark on the journey without having any prior business knowledge, which is entirely out of goodwill. As such, most don't have the required managerial skills, to perform critical tasks like strategic planning, and financial forecasting among others.
"The poor strategy argument is precipitant to the fundraising challenge, hinting that the organisations we work with face a strategy deficiency and not necessarily a financial deficiency," says Santoro.
Exacerbating the problem is the continued lack of capacity by governments to solve grassroots challenges, often only coming in to offer token support when disasters strike, leaving communities exposed.
Through interventions by Lightup Impact, grassroots social enterprises are finding footing and transforming local economies, as Bernard Molho explains.
"The journey was not easy. However, Lightup Impact helps shift mindsets towards revenue generation."
Molho is the founder of Usanii Village Africa, a youth-led not-for-profit organisation working with children and youth in Uganda towards eliminating social and environmental injustices through art for social impact and change.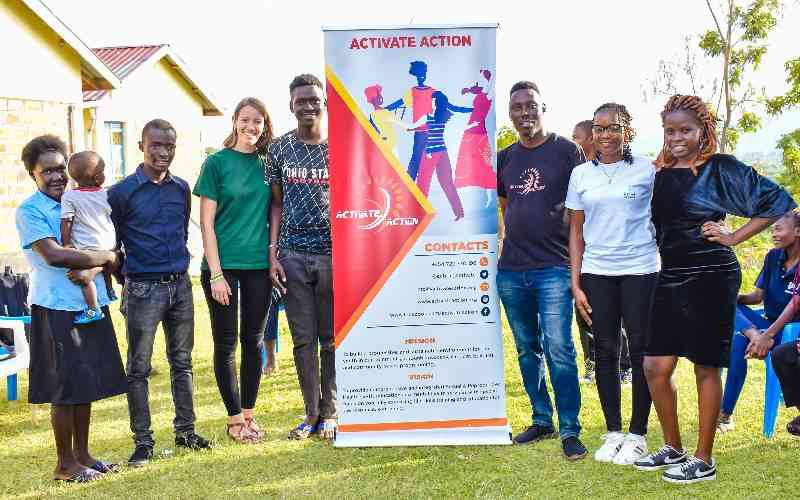 "We aim to educate, inform, and celebrate the transformative power in responding to social and environmental challenges within society."
His sentiments echo those of Kaligirwa Bridget Kigambo, the co-founder of the Girl Potential Care Centre, a social enterprise seeking to empower girls in Western Uganda to identify and exploit their abilities to their full potential.
"The concept must be community owned. Capacity building and skills development towards sustainability are key as social enterprises can identify opportunities within the sectors they create solutions, and eventually turn to income-earning ventures," says Kigambo.
Girl Potential Care Centre nurtures, mentors, and empowers girls to maximise their full potential in the fields of social work and charity, arts and crafts, entrepreneurship, and urban farming. In this way, they can, directly and indirectly, impact families and communities to contribute to the eradication of poverty, and the spread of HIV/Aids, and advocate for human rights for the youth and the country at large.
Molho and Kigambo note that, given that most of the social entrepreneurs are individual entities, it is difficult to accumulate enough funds at the beginning stages of development.
As a result, over time, only some ventures flourish whilst a vast majority of the ventures struggle to maintain their existence and sustainability due to a lack of capital or stable sources of income.
Shifting the power
Despite developments in financial systems, the traditional support mechanisms, such as banks or financial institutions, that foster the development of social enterprises, are quite scarce compared to those for commercial enterprises.
Moreover, social enterprises generally only spring up from social inequity or market failure when the traditional systems are not enough to meet the needs. The primary problem involving a majority of social enterprises is that they cannot scale up the enterprise to the next level.
While some social entrepreneurs earn money through their ventures, considering this as a more ethical way to do business, some do this with the mission to create a social impact, and some try to create social value and develop a sustainable business model.
In efforts towards a world where development is not imposed but emerges from the ground up, and where communities thrive because they have the power to shape their futures, Lightup Impact will host its second annual conference that sets the stage to amplify grassroots leaders and their narratives within the social enterprise realm.
The Lightup Impact Days 2023 conference will be held on the 11 and 12 of September in Boma Hotel, Nairobi.
Related Topics