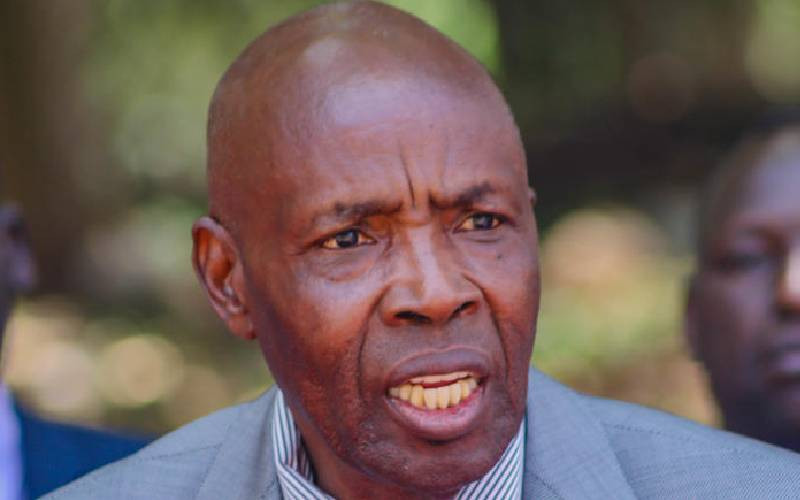 Universities and colleges may experience an increase in admissions following the government's decision to revise the grading system for Form Four national examinations.
Candidates taking this year's Kenya Certificate of Secondary Education (KCSE) examination will receive grades based on new criteria, resulting in a higher number of students qualifying for tertiary education.
The announced changes, made by Education CS Ezekiel Machogu on Monday, will come into effect this year and will apply to the remaining cohorts of students under the 8-4-4 education system.
These changes align with the recommendations put forth by the Presidential Working Party for Education Reform (PWPER).
The team led by Prof Raphael Munavu had proposed that the grading of KCSE should rely on just two mandatory subjects to determine learners' final scores: Mathematics and one language (English, Kiswahili, or Kenyan Sign Language), in addition to the best nine performance in any other five subjects.
Previously, there were five compulsory subjects categorised into three cluster groups: Mathematics, English, Kiswahili, two sciences, and one humanity.
"It is anticipated that this new reform measure will result in an increased number of students qualifying for universities, diplomas, and TVET training programmes at the certificate and artisan levels," Machogu said.
He made these remarks at the new Mitihani House building during a forum to inaugurate the examination season.
Based on simulations conducted by the Kenya National Examination Council (Knec), the implementation of this grading model would have led to an increase in the number of students qualifying for university and technical colleges in the 2020, 2021, and 2022 KCSE exams.
Dr David Njengere, the CEO of Knec, explained that in 2022, for instance, the number of students who qualified for university placements was 174,107. However, if the new model had been applied, approximately 196,000 students would have qualified.
This means more students will now have the opportunity to reach the university's cutoff mark.
Dr Njengere clarified that this shift will not only raise the number of students achieving higher grades but also reduce the number of students at the lower end of the academic spectrum.
"The challenge with what we have been doing with 8-4-4 is a very narrow and rigid curriculum, which, at the point of exit, demands every child, regardless of their strengths, to be tested in the same subjects, and that forms part of their final grade. It is a full broad range, very heavy lifting for any child," Dr Njengere said.
However, Kahi Indimuli, the national chairman of the Kenya Secondary School Heads Association, expressed his reservations about the new grading system's potential benefits for current candidates.
He argued that the new grading system might not significantly improve the final grades of learners because, in most schools, students are required to choose subjects to pursue from Form Two, and these subjects become part of their final grading.
Indimuli suggested increasing the number of subjects studied in secondary school from the current eight to approximately 10. This, he said, would offer learners greater flexibility in determining which subjects would contribute to their final grade.
Charles Ochome, the Kenya Private School Association, praised the proposal, noting that it would enable students to focus on their strengths rather than simply memorising content to pass examinations.
Dr David Njengere said the administration of this year's exams will also involve a change in strategy to prevent early exposure to the examination content.
He said the change will include adjustments in the logistics of the examination papers. In contrast to the previous arrangement where schools received both papers to be administered on a given day in the morning, Dr Njengere said principals will now collect each examination separately, depending on the time it is scheduled to be administered.
"Examination papers will be collected twice each day," Njengere added.
Related Topics