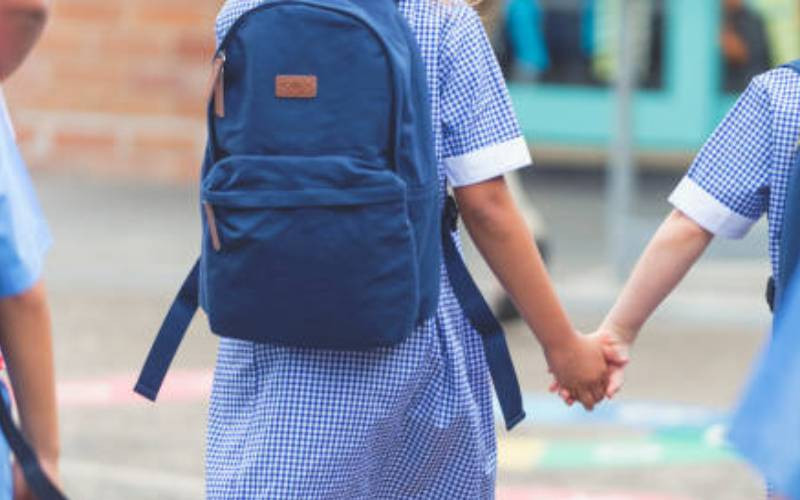 Counties may soon have distinct colours for school uniforms for all learners within their regions in radical new proposals that will regulate the outfits in learning institutions.
And parents will decide where to buy school uniforms that are now being proposed to be of same quality across the country.
What constitutes school uniform, the price, where to buy them and colours will also be standardised to ease parents' burden, if a motion by Gathoni Wamuchomba, Githunguri Member of Parliament (MP) is passed by the National Assembly through simple majority.
MPs have already debated the school uniform motion and Kenyans will keenly be waiting for National Speaker Moses Wetangula to put a question that House adopts the motion by the legislator.
A draft Bill that will also go through public participation, debated by MPs and if passed, will usher in a new dawn in school uniforms that have been a thorn in the flesh of most parents in public schools.
In her motion, Wamuchomba wants the National Assembly to resolve that the Ministry of Education comes up with a school uniform policy on standardisation and production of the outfits in the country.
"There are gaps within the public school sector where the Ministry has left the sector to commercial enterprises. In Kenya, uniforms are commercialised, especially those worn in public primary and secondary schools," Wamuchomba said.
The MP argued that schools have become commercial centres and have also created cartels of business ventures where parents are paying through their noses.
"We must come up with clear standards in terms of colour, quality, pricing and open up the sector to local dressmakers. Standardised means that we shall regularise quality, colour, the pricing and uniformity.
And this means we can have each county with its uniform so that we can open up business for tailors in those counties," she said.
"Look at the Kenya Medical Training College (KMTC) students. A student in Mombasa or Machakos wears the same blue uniform. If they are located in any ward doing their duties, someone knows they are students.
And there have never been complaints about same uniforms. We can do this in primary and secondary," said Wamuchomba.
She said standardisation per county may consider levels of learning, for example primary learners can have their uniform separate from secondary students.
If passed and adopted by Kenyans, the decision on school uniforms will be a major reprieve to parents.
Parents had earlier proposed that all learners have one uniform like the police and NYS with same quality, but previous proposals were rejected.
Education stakeholders have pointed fingers at Cabinet Secretaries and top officials who have occupied the Education docket since 2014 for failing to implement findings of a task force chaired by Dr Kilemi Mwiria.
The Mwiria report made proposals aimed at lowering the cost of secondary education, including eliminating unnecessary levies and limiting components of school uniform to essential elements.
The report further called for the elimination of components such as blazers.
The task force identified the basic components of school uniform to include a short/trouser or skirt, shirt or blouse, a necktie, sweater, socks and footwear. A sunhat was also listed as key to learners with albinism.
The task force found that many families could not afford secondary school education as a result of "high direct and indirect costs that have a bearing on the fees that is charged."
During the debate, Seme MP, Dr James Nyikal said the motion is important in the education sector.
"We need school uniforms in schools for discipline, security and responsibility. They also give a sense of social equity. They feel the same despite economic backgrounds," he said.
Nyikal termed cost of uniforms as 'unbelievable.'
"You go to schools and the amount you spend is a big portion of fees. Girls have skirts, blouses, sweater, wind breaker and these are things they do not use at home. Shoes for sports, bathrooms and many items they cannot afford at home. Uniforms drain the families finances," said Nyikal.
"We need to set standards to save parents the unnecessary costs by adopting this motion for uniformity. There are cartels in school uniforms and this has weighed parents down," he added.
John Gitonga, Manyatta MP said while school fees is subsidised by the government through capitation, uniforms is left to parernts.
"Standardising uniform will put things right and we shall contain the fraud by principals," he said.
Mohammed Harun, nominated MP also supported the motion. She said the uniforms policy would also address the wearing of Hijab question that has even moved to court for arbitration.
"We shall have standardised uniforms for religious and non-religous institutions across the country. We shall not have infringement of rights.
Related Topics