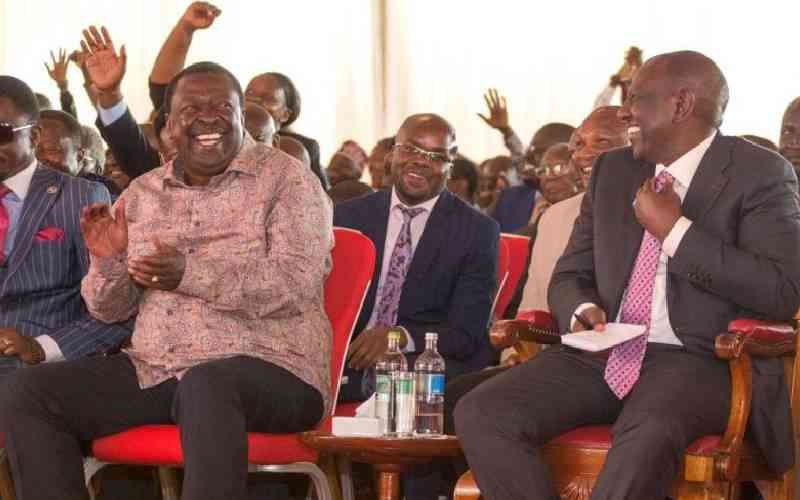 President William Ruto has challenged universities in the Western region to find a lasting solution to problems troubling Mumias Sugar Company.
Speaking during Masinde Muliro University of Science and Technology (MMUST) 18th graduation ceremony, Dr Ruto said the institution ought to engineer a financial set-up to help resuscitate the ailing factory.
Ruto said this can be achieved through innovation and research by the institution.
He said institutions of higher learning must be at the forefront of finding answers to challenges facing the country including drought, diseases, and the struggling sugar industry.
"I am also looking forward to working with higher learning institutions in this region to unravel the challenges we are facing," he added.
Dr Ruto further challenged higher learning institutions in the region to help tap into resources of granite in the area and come up with mechanisms for value addition in order to harness the available resources for the development of the region and the country's economy.
"Masinde Muliro University must exploit the opportunities presented by the crises we face, thereby enhancing our society's overall ability to reimagine and reinvent itself in the face of all the threats. It is the implicit challenge at the heart of university's mission and vision," said Ruto.
He challenged the universities to be the epitome of academic excellence but not ethnic conclaves.
Ruto also called upon universities to address climate change, air pollution and biodiversity loss in the country.
Education Cabinet Secretary Dr Eziekel Machogu urged universities to major in science and technology to enable the graduates to compete favourably in the modern technology era.
The University Chancellor Peter Muthoka maintained that Masinde Muliro University will specialise in areas of science, research, innovation, entrepreneurship and disaster management.
At least 4,000 graduands were awarded Certificates, Diplomas, Bachelors, Masters and Doctorate degrees. Among those honoured was Prime Cabinet Secretary Musalia Mudavadi who was conferred with Honorary Doctorate degree in Peace and Sustainable Development.
Related Topics