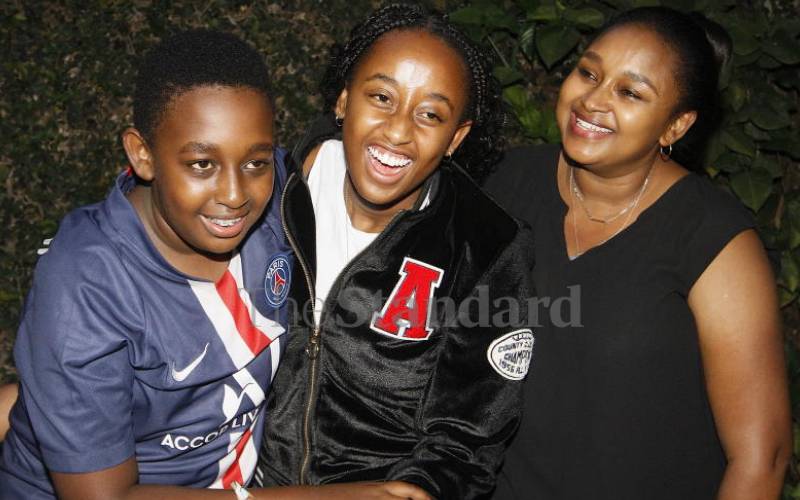 For Jeremiah Nyegenye, the Clerk of The Senate, whose daughter Gerri Resula Nyegenye had sat the 2021 KCSE examination, he was sure that his daughter would score a good grade.
However, Mr Nyegenye did not anticipate that she would emerge top student at Kabarak High School where she sat her Form Four examination. Gerri scored an impressive A with 84 points.
Soon after receiving the good news, Gerri, 18, said she was happy and excited about her performance.
"I knew and was expecting to score A with around 82 points. I am happy and owe it to God. It's God who gave me the guidance," a jubilant Gerri said.
She thanked her parents and teachers, who she said have always encouraged and helped her to do well. Gerri loved English and Mathematics. And now, the Kabarak top student wishes to pursue law.
"My father has been my greatest inspiration and he is a lawyer. I also want to pursue law. However, l have not yet decided the university l want to attend," she said.
She said she enjoys reading, public speaking and playing badminton.
She also revealed that at times, she felt like giving up, especially when she did not perform well in the school's internal examinations, but that her teachers kept encouraging and supporting her.
Gerri, the first born in a family of two children studied at the Jonathan Gloag Academy, where she scored 431 marks out of a possible 500 in her Kenya Certificate of Primary Education (KCPE) examination. Her father, Mr Nyegenye, said he was not surprised with the results because his daughter has always scored high grades.
Gerri's mother, Catherine Maina, who was still in shock over her daughter's results, said the family was happy with her excellent performance.
"You see there are children who are bright in class and have performed well in internal exams, but come the final one, they miss. It could go either way. We are grateful to God," she said.
Catherine noted that her daughter is a well-disciplined girl, hard working and who achieves anything she sets her mind on.
Related Topics