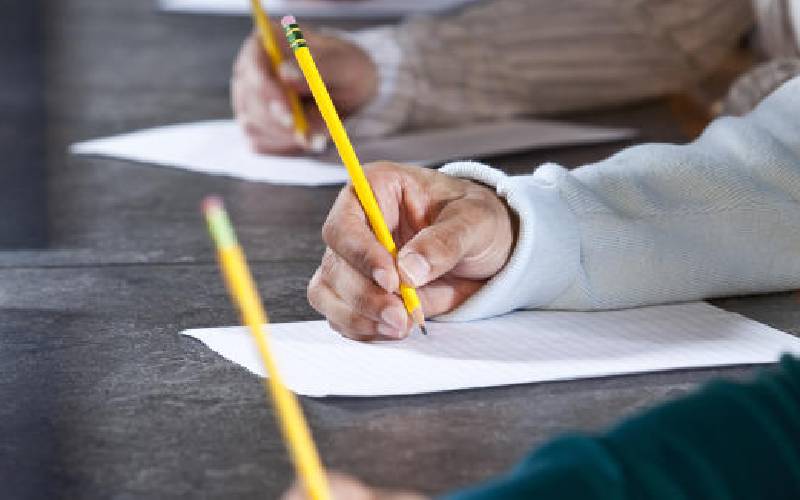 Thanks to technology, easy access to information and an increasingly globalised and connected world, studying or working abroad is within reach of more people than it was a while back.
It is no longer the preserve of the crème de la crème of society as was the case some decades ago.
The competition in the labour market is blistering, and to this end, the need to cast the net wider, or to broaden one's credentials is urgent and compelling like never before.
The good news is, equipped with information, opportunities abound beyond our shores.
But the catch is in the preparedness of these informed, ambitious, competitive, and daring individuals out to seize these plethora of opportunities.
The key, therefore, is to prepare thoroughly, be well-informed of what is required of them, and have up-to-date skills and competencies in order to thrive in the competitive global labour market and the world of academia.
This past week news of the nurses who allegedly failed an English exam that disqualified them from job opportunities in the UK hit the headlines, consequently eliciting a heated debate, raising more questions than answers.
For starters, if a rule or law has many people breaking it, then there is a problem with the rule/law and not the people. In the same vein, if 90 per cent of individuals sitting an exam fail it, then that means the said exam was punitive and subjective, not objective or standardised.
But assuming, for argument's sake, that the said exam reflected the true competence of the examinees, then, perhaps, Kenyans need to learn how to prepare for, and ace these external exams and aptitude tests that would be a gate way to opportunities abroad - whether jobs or scholarships.
Let's take the case of a Kenyan who has graduated in Kenya, worked in the local labour market and has no international experience of working abroad, but would like to master their trade internationally. Odds are high then, that such an individual might be required to sit for an international entrance exam or aptitude test.
So what entrance exams are Kenyans in search of these opportunities abroad likely to be subjected to, and how best can they prepare?
Some of the most popular, and most important international entrance exams for abroad studies include the GRE, GMAT, SAT, MCAT and LSAT. English language proficiency tests such as IELTS, TOEFL, PTE, etc. are some of the popular ones used to test your language skills and proficiency.
TOEFL – Test of English as a Foreign Language: It measures how well non-native speakers of English can analyse and understand English at university level.
A TOEFL score is required for admissions to many colleges and universities in the United States, Canada, United Kingdom, Australia and many other countries.
IELTS – International English Language Testing System: It is an English language assessment test mainly used by those who want to study abroad. IELTS is owned, developed and organised through the partnership of the British Council, IDP: IELTS Australia and the University of Cambridge ESOL Examinations.
It is one of the most popular English Language Tests taken by study-and-work-abroad aspirants. IELTS is the most widely accepted English language test for study, work and migration.
It uses a one-on-one speaking test to assess your English communication skills. It is recognised by over 10,000 organisations worldwide and in the last year, over two million tests were taken globally.
PTE – Pearson Test of English: There are many things that distinguish this exam from its close competitors – IELTS and TOEFL. The first and foremost distinguishing aspect is the scoring pattern and the results. As the tests are completely computerised, the results are declared much quicker - in five days.
This makes it suitable for students who are in a bit of a rush. Another aspect of this test is that it focuses on day to day English rather than university level English language.
SAT – Scholastic Assessment Test: SAT is a globally recognised college admission test mainly used to evaluate the written, verbal and mathematical skills of candidates. Applicants to undergraduate courses, particularly in the US and Canada, are required to take the SAT exam. SAT scores are also accepted by quite a number of universities in the UK.
ACT – American College Testing: ACT is a standardised test for college and university admissions for undergraduate degrees in the United States. ACT assesses college academic readiness of both native and international students. It has been developed to evaluate the written, mathematical, verbal and scientific skills of the candidates.
GRE – Graduate Record Examinations: GRE is another popular examination among students aspiring to study in the US, Canada, and thousands of graduate and business schools around the world. It measures the verbal, mathematical and general analytical skills of the candidate.
Individuals applying to graduate schools, especially in the US, in order to pursue a Master of Science (MS) or MBA are required to take the exam.
GMAT – Graduate Management Admission Test: It is an admissions test for top business schools and management schools across the globe.
It tests the skills needed in business and management such as problem-solving, critical and logical reasoning, analytical writing, etc. GMAT is a compulsory part of the admission process of more than 21,000 universities/colleges in 114 countries.
MCAT – Medical College Admission Test: MCAT is required to be taken for admissions to undergraduate course in medicine in nearly all medical schools in the US, Canada, and 18 other countries.
Designed by the Association of American Medical Colleges (AAMC), MCAT is a multiple-choice examination that assesses problem-solving, critical thinking and writing skills.
It also tests knowledge of science concepts and principles which are a must for the study of medicine.
These exams also are also used to test the English language proficiency of a non-native speaker who wishes to immigrate to an English-speaking country for work.
So how can students and job seekers prepare aptly for this hurdles?
There are several ways one can manage this exam preparation and perform at their absolute best!
Understand what the process is all about. Knowing what the entrance exam (job or scholarship) is likely to address is the key to your success.
Simply aiming to improve your general skills is unlikely to translate to success in an exam environment – you need to know what skills they are assessing, and what tools they are using, and this is likely to be slightly different in each entrance exam.
Do all the research necessary to inform yourself and find out exactly how the exam will run – even talk to others who have previously sat, and successfully completed the same exam.
Practice tests are your friends. Practice aids with the familiarisation of these tests and practicing under time bound manner is the best strategy.
Start out by completing tests, and then slowly progress to testing yourself under exam conditions.
Exams can be long and difficult to complete. Forcing yourself to work under time constraints ensures that you won't be confronted by the same kind of stress in the actual exams, as you have already worked on this ability.
Focus on key areas. Depending on the scholarship exam which you are aiming to sit, make sure you are targeting the specific areas which you know you could improve in.
All of the areas are skills which can be developed upon – so don't leave it up to chance!
These are some of the most common areas which will come up in scholarship exams: Verbal reasoning, essay writing and English skills, abstract reasoning, numerical reasoning and mathematics, reading comprehension and science.
For writing - work on two skills; presentation and grammar. For speaking, be more interactive, work on intonation, pronunciation, enunciation, fluency and connotations in the language.
Reading really gives hard time to the candidates if one has not cultivated the habit of reading. Listening needs concentration, perseverance, purpose and understanding.
Finally, consider getting the right feedback from an experienced trainer/tutor. A tutor who is specialised in job entrance and scholarship exams preparation will be able to guide you, from motivation and encouragement, to practice tests, to practical advice, to letting you know the areas in which you need to improve.
Look for an experienced tutor who knows the entrance exam system well and has all the tools to help you succeed.
Such preparation will, no doubt, boost your confidence levels – a major condiment in the recipe for success in tests and interviews.
[email protected]
Related Topics