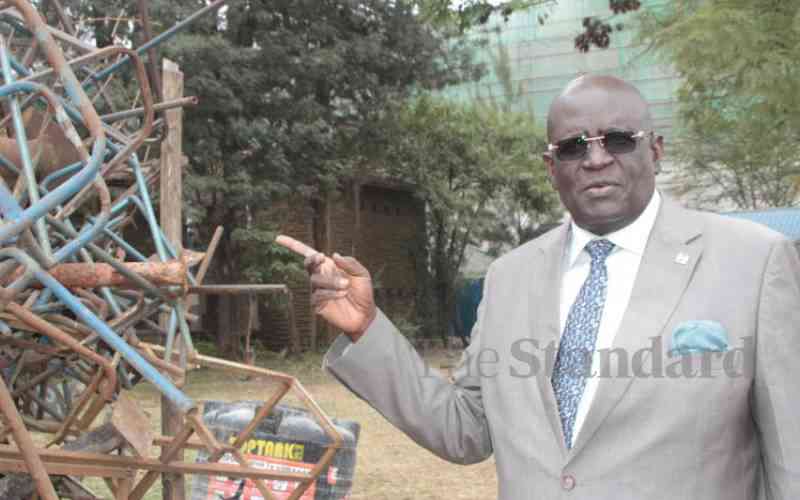 The transition guidelines for learners in primary schools to junior secondary schools are ready.
This is the good news that was shared by the Principal Secretary for Curriculum Implementation Fatuma Chege during the seventh edition of the Catholic Schools Principals Conference.
However, they remain a secret due to administrative processes. The Ministry of Education has done a poor job on managing this transition.
In less than six months over one million Grade Six learners are expected to join junior secondary school, yet there is no clear path on how this is to be done. Uncertainty among parents is morphing into anxiety on the education future of their children. The looming elections and the expected regime change was not helping matters.
That the guidelines will replace the roadside pronouncements by ministry officials is a welcome move, however parents and teachers as the principal stakeholders in children's education need to be part and parcel of the process.
According to the Competency-Based Curriculum (CBC) the pupils who will sit the Kenya School Education Assessment in November are set to transition to secondary next year. But the whole process was shrouded in confusion.
And this is what is making parents, teachers and other technocrats wary. On more than one occasion the Education Cabinet Secretary George Magoha appeared to be reading from different scripts with his technocrats to teachers, parents and other stakeholders.
From its inception the new curriculum has faced challenges ranging from shortage of learning facilities, proper training for teachers, shortage of teachers and lack of teaching and learning materials. The whole process has been characterised by a certain level of opaqueness.
For example, will junior secondary be offered in both boarding and day secondary schools in all counties or will it be hosted in primary schools alone?
Given the mixed signals, the Government must do more than it has done over the last few months. It must move to help parents understand what is going to happen.
While the Government has initiated the construction of about 10,000 classrooms across the country, are they enough? Now that there are plans for double intake of the last batch of Standard Eight to join Form One and the first batch of Grade Six, will the classes being out up be enough?
Though the CS is confident that the implementation of the CBC is on course and that systems and structures are in place, it will take more than statements to convince the public that all is well.
The first step is to make the guidelines public as soon as possible. We call on officials to ease the tensions and advise learners, parents and teachers how the shift will be done. Ideally, this should have been thought through when piloting the curriculum.
Related Topics