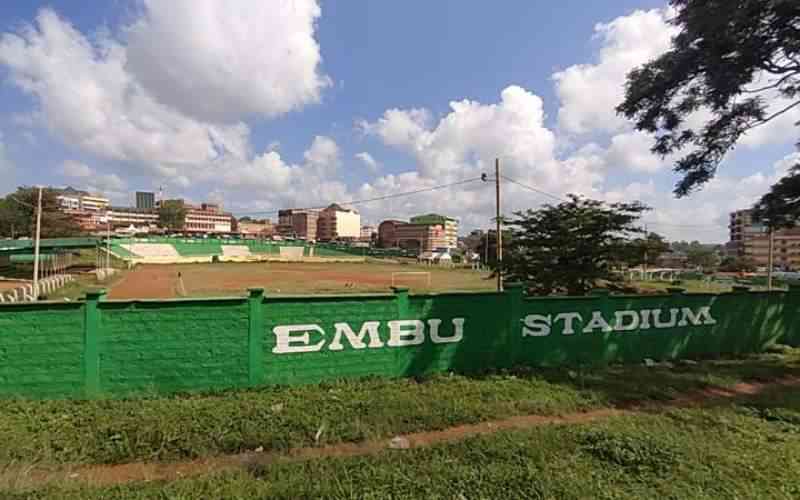 Some 109 kilometres from Nairobi is the Moi Stadium in Embu County, which hosted this year's Madaraka Day celebrations.
Kenyans from all walks of life trooped to the stadium for the 60th Madaraka Day celebrations on Thursday, June 1.
It is the first time the stadium was hosting a national event that attracted more than 9,000 people.
In his speech, Deputy President Rigathi Gachagua said Embu County was picked for its strategic geographic location and its link to the fight for independence.
Gachagua said the county is also close to where freedom fighters experienced difficult times when driving the colonialists out of Kenyan land.
"The venue of this celebration is on the edge of Mt. Kenya forest where our men and women took crude arms to drive the British colonialists from this land, and reclaim their freedom," said Gachagua, adding; "Your presence here is a reminder of that struggle."
During last year's Jamhuri Day celebrations, President William Ruto announced that he will be presiding over his first Madaraka Day in Embu County, hence the need for a huge ground.
Moi Stadium is the first sporting facility to be renovated and completed by the current government under President Ruto.
Initially, the celebrations were to be held at Njukiri Grounds before a decision to change the venue was made.
In 2013, the Embu County government constructed the stadium but due to poor maintenance, it had to be reconstructed to fit all the requirements needed for such a big event.
According to the Cabinet Secretary for Youth Affairs, Art and Sports Ababu Namwamba, it took about three months to renovate the stadium. The renovation cost the government Sh476 million.
"In a swift 15 weeks, we have rebuilt Moi Stadium, Embu, which I received from the contractor in time to host the 2023 Madaraka Day celebrations. The speed, efficiency, and value for money of this Sh476 million project is the yardstick to judge our administration," Namwamba tweeted on June 1.
The stadium with a 20,000 sitting capacity was reconstructed to include a standard pitch, a race track, terraces, recreation facilities, and dressing rooms, among other crucial facilities.
Back in 2013 when it was still under construction, Kenya football clubs including KCB and Thika United were interested in using the stadium for their home matches but lost interest due to slow and shoddy construction.
Related Topics