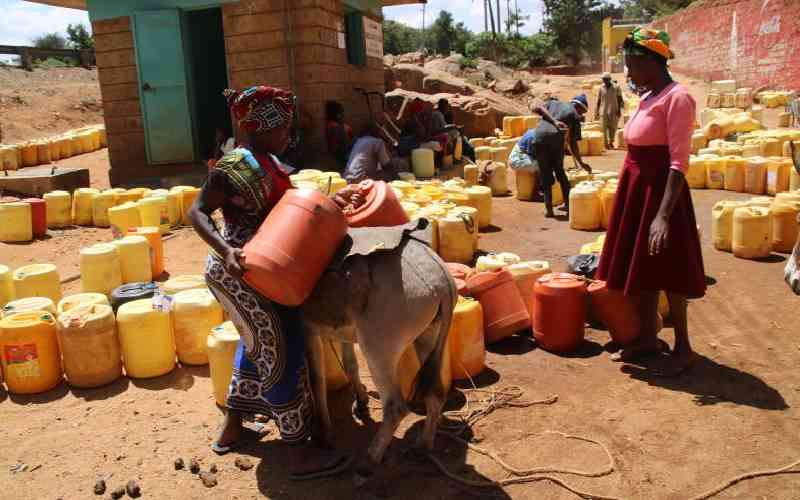 When the people's representative stood to address Parliament, he thought that finally, his constituents would get justice. He was not asking for too much.
All J N Muimi who was representing Kitui in the Legislative Assembly (Legco) wanted was a commitment by the government to the development plans for Kitui.
"What steps, if any, is the government taking to improve the Eastern Crown Lands of Kitui District to provide for economic grazing facilities for the Kitui Akamba living near these areas?"
The answer to Muimi's question was curt and dismissive. The government, through the minister for Agriculture, Animal Husbandry and Water Resources, was non-committal. The State, the minister said, had no immediate plans to implement any projects to improve the living standards of the people of Kitui because it would be uneconomical. "An investigation of the area some years ago decided that its improvement by the development of water supply would be more expensive than could be justified at the time and must be deferred until such a time as more urgent agricultural development in Kitui District has been completed."
When pressed further to explain how soon any development could be expected in Kitui, Roger Swynnerton, the guru who defined agricultural policies for small-scale farmers in Kenya, simply answered; "I am afraid, no date can be given," as he quickly neutered the debate.
Interestingly, soon after this response, the Legco started discussing how a charitable organisation, Social Services League, was to be assisted by the government to purchase Parklands Nursing Home.
The State, the Minister for Local Government, Health and Town Planning, B W Havelock revealed, was willing to assist the organisation with 40,000 pounds which had already been factored in the 1959/60 budget. Havelock observed that although this project had been started in 1953 and some budgetary allocations made, there had been some obstacles preventing its implementation, but the beneficiaries gave him no peace.
He described the beneficiaries as a "tenacious society" that would simply not give up and although the project was expensive, the government had to chip in as the clinic was meant to help the poor.
The closest the residents of Kitui came to solving this problem was when Umaa Dam construction started in 2008. Although it was supposed to be completed in two years, the project was dogged by controversy and was abandoned after more than Sh570 million was sunk
Though it has been 65 years since Muimi sought an answer to the acute water shortage in Kitui, the problem still persists. Every regime makes promises of mega water projects which are just a pipe dream. Other parts which were marginalised by imperialists are still grappling with skewed development.
Related Topics