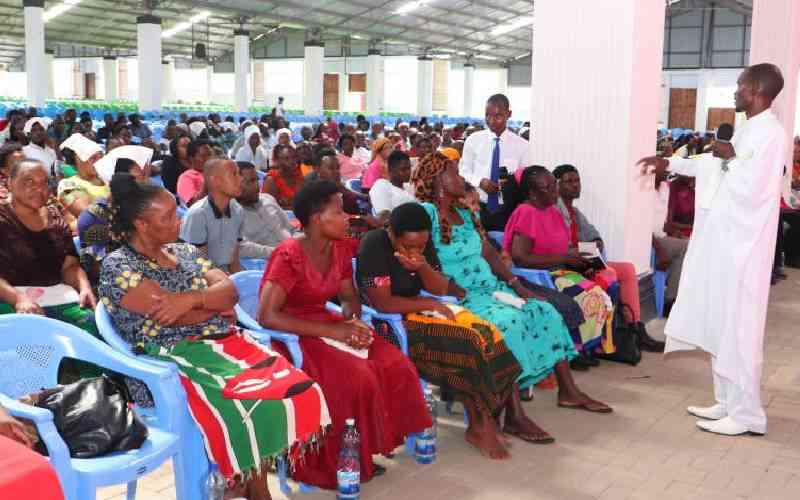 The High Court in Mombasa has declined to unfreeze 28 bank accounts and seven M-Pesa accounts belonging to pastor Ezekiel Odero of New Life Centre and Church.
The accounts were frozen last week to allow for investigations into money laundering allegations.
On May 8, a Milimani court in Nairobi froze Odero's bank accounts among them seven US dollar accounts, Euro accounts, and Great Britain Pound accounts.
The State-linked Pastor Odero to the controversial preacher Paul Makenzi who has been under probe over the Shakahola massacre.
Police are investigating Pastor Odero for murder, aiding suicide, abduction, radicalisation, genocide, crimes against humanity, child cruelty, fraud, money laundering, and being an accessory before and after the commission of crimes.
However, Odero has distanced himself from Pastor Makenzi of Good News International Church and termed their one-time relationship as unsuccessful commercial interaction as a result of his interest to buy a television station that never materialised.
In her ruling, Justice Olga Sewe said that Odero can seek unfreezing of his accounts through a judicial review in Milimani Court in Nairobi or appeal the same before the High Court in Nairobi. "The order of certiorari as sought by the petitioner seeking to unfreeze the accounts are misconceived and unattainable," said Sewe.
TV station
Justice Sewe also declined to issue orders to open the evangelist's TV station that was closed down by the Communication Authority of Kenya (CA) over radicalisation claims. She, however, ordered the church to remain open without any State interference.
Odero's lawyers, Dunstan Omari, Cliff Ombeta, Shadrack Wamboi, Jared Magolo, Sam Nyaberi, and Dan Osoro said the State was acting like a chameleon while infringing on the rights of worshipers and learners.
The judge said the CA had not closed down the TV but asked the pastor to show cause why the same should not be closed over lack of compliance. In their affidavit before the court, police said Odero's bank accounts have been receiving huge cash suspected to be part of proceeds of illicit cash from victims who were radicalised to sell their properties and gave proceeds to Makenzi.
Related Topics