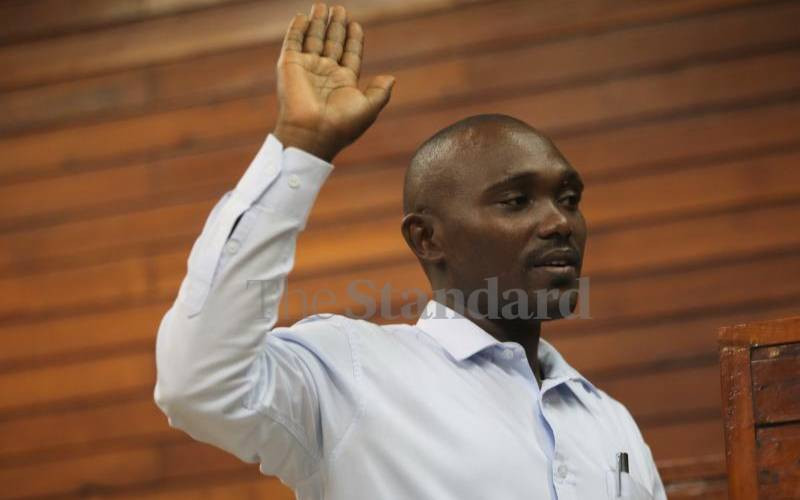 Kongowea MCA Samuel Mwaura has denied claims that he bribed voters during the August 9 General Election.
While testifying at the Mombasa Law Courts on Wednesday, November 9, the ward representative said he did not receive any complaints, or summons from the police during the election.
Abrari Mohamed Omar is seeking to nullify the election, citing voter bribery and chaos, which he says denied some voters a chance to cast their ballots.
Mwaura, the UDA candidate, won with 5,064 votes against Omar's 4,222 votes.
"I have not been summoned over the claims of bribery and I wish to confirm that I'm a man of integrity, thus I cannot bribe anyone to perform his democratic right. I'm only aware that voting at one of the streams at the Methodist Polling Station was delayed for about an hour over issues with the Kiems kit, but the issue was resolved and the time lost was compensated," he told Chief Magistrate Martha Mutuku.
The businessman at the Kongowea Market said no agent was denied entry to any polling station.
Related Topics