Besides the bootylicious female revellers and servers swinging around as they crisscross the pub with a trayful of liquor, an appealing counter bewilders men.
In a new pub, this is the first stop as one starts familiarising oneself with the environment. The counter is the high table and boozers here socialise without causing a scene. It is respected.
Now imagine sitting at a bar counter where you do not see the other end. One that stretches several metres and requires several staff membersto attend to customers.
A Nairobi businessman has built a pub with what is believed to be the longest bar counter in Kenya.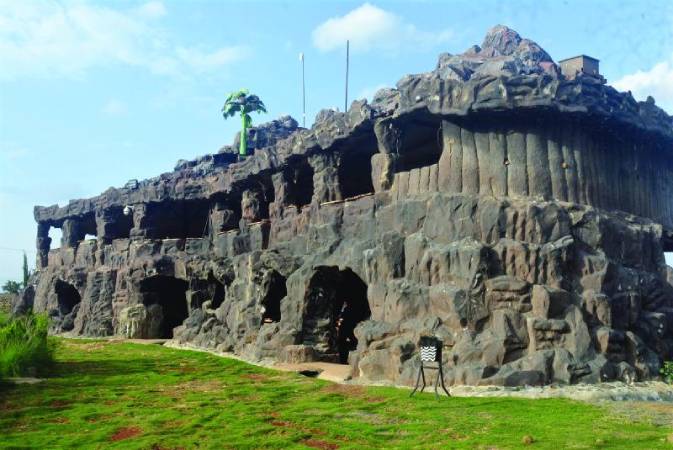 Stretching 145 feet (44 metres) long, the bar counter at AfroSayari Park, which is on the Eastern Bypass is run by six waiters when revellers flock there.
The resort sits on seven acres and on the northern side is a club with a counter of some kind.
"Ours is the longest bar counter in Kenya. We are yet to see one that can challenge our record," Alice Mubea, AfroSayari managing director told The Nairobian.
The meandering counter with a wooden surface has shelves made from tree stems and ornamented with items to rhyme with African culture. Seated on one end, the other end is not visible.
"We decided to make this pub unique and one of the many features is a long counter that mesmerises revellers. You can't fail to notice their excitement as they sip their drinks while gazing at the shelves," she said.
The counter is housed in a pub built to resemble Mt Kenya as a way of appreciating the country's beauty.
"The theme is Mt Kenya and inside you have the feeling of being inside caves. We want those who have not been to the mountain to have that feeling here," Mubea said.
It was built from dry lava sourced from Mt Longonot in Rift Valley. The pub with a sitting capacity of slightly over 200 people cost about Sh10 million to build.
Related Topics