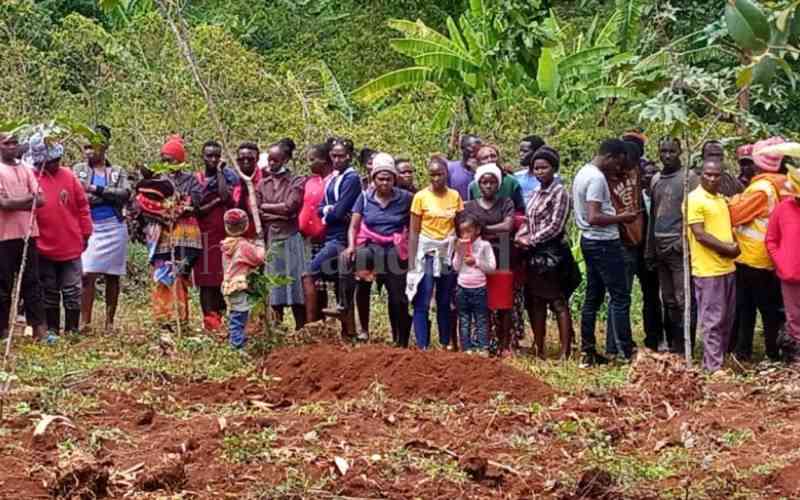 Police in Embu County have launched investigations into the gruesome murder of a man and his son at Kiini-Mukangu village.
Residents discovered the body of Luka Mbogo, 57, buried in a shallow grave in his homestead and assumed that his son, Eric Mbogo, 25, could have committed the crime.
It was only after the detectives launched investigations and opened houses to gather evidence that they discovered Mbogo's lifeless body lying in a pool of blood in his bed.
A resident, Charity Wangure decried insecurity saying there were also rampant cases of drug abuse in the area urging investigative agencies to arrest the culprits who killed the two men.
"We woke up and found a heap of soil at the homestead but a hand was protruding from the shallow grave and we informed the authorities about the incident," said Ephantus Mwenda, a resident.
Mwenda further noted that residents were living in fear of night attacks because security has deteriorated.
"The late Mbogo also lost two brothers in unexplained circumstances, one was killed by mob justice in Embu town while the other was found murdered at his home in unclear circumstances," Mwenda said.
One of the villagers who did not want to be identified observed that the extended family has been having family disputes for a long time.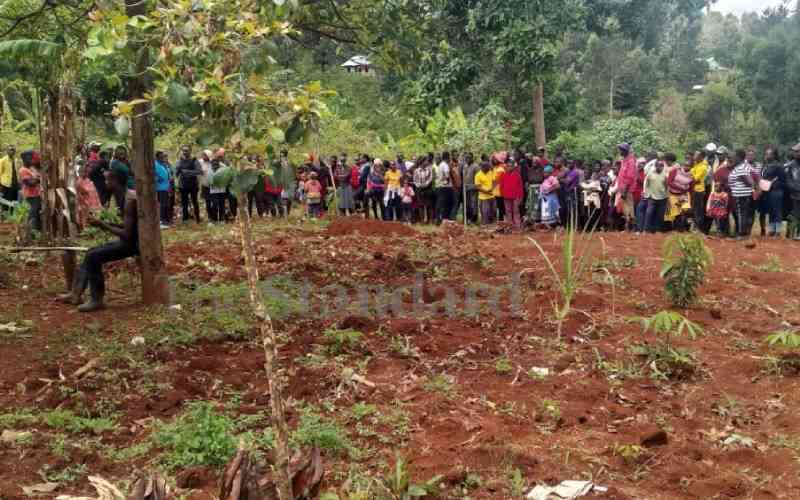 He confided that a relative of the murdered men, identified as Ernest Nyaga disappeared mysteriously over what residents believe was due to a land dispute. The victim used to work in Meru.
Embu North Sub County Police Commander Abdullahi Adan said both the father and son had their necks slit an indication that the assailants used a panga and other crude weapons to kill them.
"The body of mzee Mbogo had a panga injury on his back and neck while the son had panga injuries on hands and in the head. We have also recovered some of the tools used in committing the murder and burying the body," Adan said.
He has appealed to the members of the public to volunteer information that would lead to the arrest of the suspects involved noting that DCI officers from Embu North were handling the matter.
Embu North Deputy County Commander William Owino who addressed a crowd that had gathered at the scene also urged residents to give information that will help unravel the mysterious deaths to the detectives.
He observed that investigators will not rule out land disputes adding that the area had recorded a number of land succession cases.
"Our officers will leave no stone unturned and we ask the members of the public to give them ample time to do their work," Owino said.
Police sought court orders to exhume the body and later took both bodies to Embu level five hospital mortuary.
Related Topics