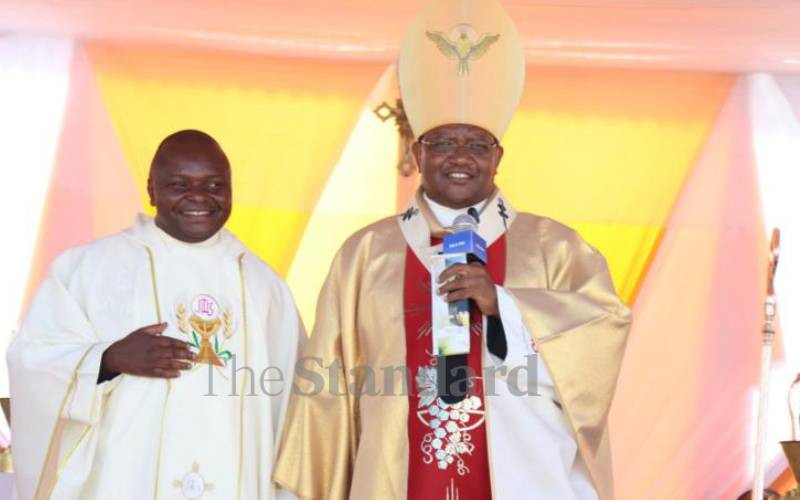 Catholic faithful in Nyeri County on Saturday witnessed an auspicious occasion after a deacon with visual impairment was ordained as a priest at St Benedict Kiamuiru parish.
Father Michael Mithamo King'ori, who previously served as a deacon at Kigumo Parish in Othaya, Nyeri County, was ordained alongside five other priests in a colourful mass.
While presiding over the mass, Nyeri Archbishop Anthony Muheria, appealed to Christians to embrace people with disabilities (PWDs) saying it was not a hindrance in their call to serve humanity and God.
"I am impressed by the dedication of Fr. Michael. He will be given special and enhanced braille - a mass Missal - to enable him to read during mass. He told me he does not need sympathy but wants to work and preach the gospel. Please accord him the assistance he needs," said Muheria.
Muheria said the ordination of Michael, the first for the Nyeri diocese, was a gesture to the wider society to accept and allow PWDs, who are mostly left out, to access the church and offer service to God.
"It's a great sacrifice for him to go through his studies in seminary since sometimes he needed some assistance to enable him to do some tasks. He is a very brave priest," said Muheria.
He called for the deployment of technology in Catholic churches and in formation schools noting that PWDs had a right to fully immerse in the faith and church functions like all citizenry.
"Let's accommodate all people regardless of their disabilities. We are all called to serve God in different ways," said the Archbishop.
Speaking after the event, Father Michael expressed gratitude to the Bishop, the Catholic Church, parishioners and classmates for enabling him to achieve his dream of becoming a priest.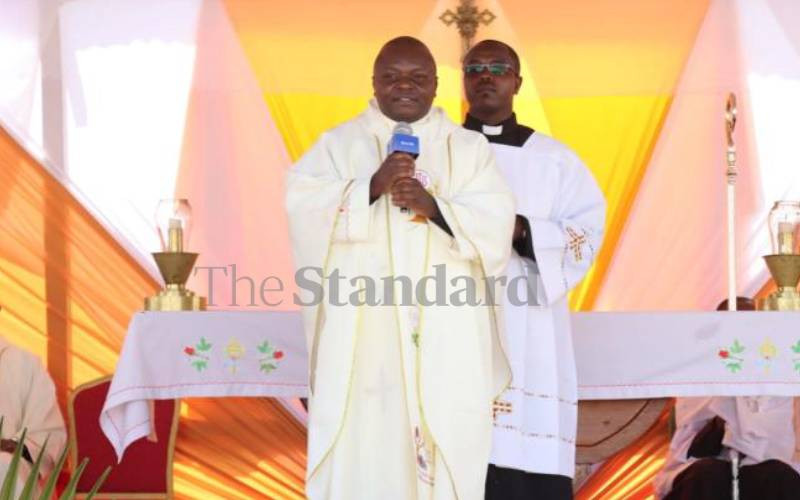 "I want to thank all the priests and brothers who have been praying for me and the Christians who help me throughout my studies, especially during the mission in churches," said Father Michael.
Father Michael will continue serving at Kigumo Parish while the other ordained priests, including, Fr. John Wanjohi will serve at Mukurweini parish, Fr. George Gitonga (Mugunda Parish) and Fr. Joseph Waihenya at Karima parish.
Retired Archbishop Peter Joseph Kairo attended the mass alongside Kieni MP Njoroge Wainana.
Related Topics