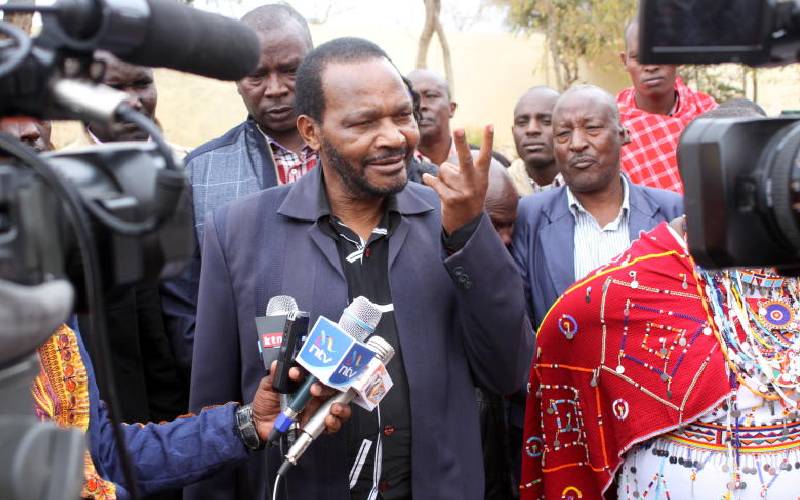 No other constituency has been this lucky. Gatundu has been represented in parliament by two presidents.
At its inception in 1963, it was originally represented by Kenya's founding father Mzee Jomo Kenyatta, who would meet his constituents every Monday.
When Jomo Kenyatta died in 1978, his constituency was inherited by his cousin, Ngengi Muigai who represented the people of Gatundu which has since been split into two.
However, things for the Kenyatta family changed in 1983 when Ngengi was tossed out and replaced by Zacharia Gakunju.
When President Uhuru Kenyatta tried to redeem the family name by reclaiming Gatundu, his downfall was engineered by Moses Mwihia who was later accused of using 'unorthodox' means of stage-managing his abduction on election day in December 1997.
The young Uhuru would later recapture the seat once occupied by his father in 2002 when he debuted in presidential campaigns where he emerged second after retired President Mwai Kibaki.
After Uhuru is done with his second and final term in office as president this August, his uncle wants to inherit the seat as he did after Jomo's departure.
This has complicated the race in Gatundu South currently occupied by Moses Kuria.
Jubilee ticket
The campaigns have gained momentum with the entry of Muigai who is keen to reclaim the seat he last occupied 34 years ago.
Earlier, Uhuru's niece, Catherine Kihanya, who had expressed interest in the seat, has stepped down for Ngengi.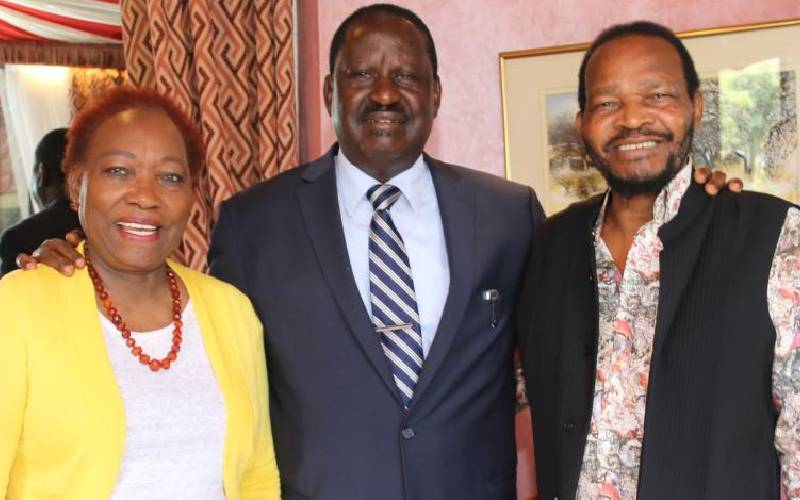 "I made this decision with no pressure at all. Family is more important to me than anything else and having peace and respect is paramount," she said.
Ngengi has paid the Jubilee Party nomination fee and will battle for the party ticket. A powerful figure during President Jomo Kenyatta's time, he is a brother to Beth Mugo, a one-time long-serving MP for the Dagoretti constituency.
Ngengi said: "Yes, I am in the race and I haven't been in the cold as suggested by some people. I have been in Gatundu attending to my people's needs."
He promised to address the concerns of coffee, macadamia, avocado and milk farmers who want good prices for their produce.
"I am committed to marketing Gatundu farmers' produce on the international market and ensuring they get value for their hard work. I will ensure they are not exploited by middlemen," he said.
Some voters are however not enthusiastic about his return.
"We are surprised that Ngengi is still interested in the seat. In this election, we are looking for fresh blood. The dynamics have changed in comparison to politics in the 1970s and 80s, " Peter Kintuthia, a resident of Mutomo said.
Ngengi will face off with Kiambu Deputy Governor Joyce Ngugi and Richard Kuria popularly known as Wagatonye Junior for the Jubilee ticket.
Ms Ngugi, who came second in the Jubilee party primaries in 2017 will be making his second stab at the seat.
He was largely expected to pair up with Kiambu Governor James Nyoro for the governorship post but has now chosen to go for the MP seat.
"I thank President Uhuru Kenyatta for the developments he has made in our constituency including the construction of roads. I will continue with this legacy," she said.
Ngugi says if elected she will prioritise the fight against substance abuse. "It is shocking that many youths have died while others have been made unproductive by the outlawed substances. I will seek to secure their tomorrow," she said.
UDA wave
Kuria will be contesting for the Kiambu governor's seat on the Chama Cha Kazi party ticket.
The battle for the MP seat has also roped in Deputy President William Ruto who is eyeing it through his United Democratic Alliance (UDA). During his visit to Gatundu, the DP was hosted by GG Kagombe, one of the aspirants for the seat.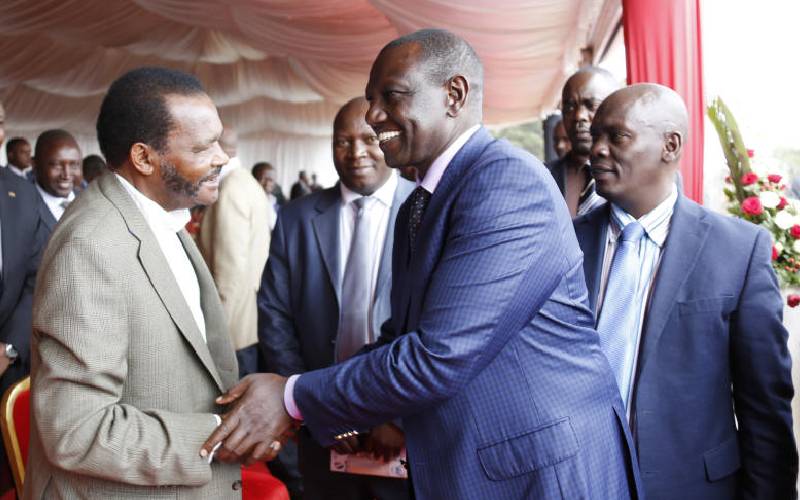 Kagombe urged residents to rally behind the DP's presidential bid on August 9. He said having worked with the Kenya Tea Development Agency, he has the experience to address tea farmers' plight.
"It is unfortunate that most parents in Gatundu South are struggling to pay school fees. Given an opportunity I will push through legislation that will address their concerns, especially on poor prices of tea at the international markets," he said.
Gatundu South constituency comprises Kiganjo, Ndarugu, Kiamwangi and Ng'enda wards.
Political analyst Herman Manyora said Ruto is sending signals to the President that "their differences have now become bare-knuckled".
"The realignments in Gatundu South are a manifestation that Ruto is now ready to take the war to the President's doorstep. It is no longer a gentleman's affair but a real battle," he said.
Another aspirant, 28-year-old Erick Karanja is also seeking the UDA ticket. Karanja, who comes from the same ward as the president, said UDA leadership is the only one that understands youth matters through its bottom-up economic model.
"Of course, we have a good road network and President Uhuru Kenyatta has done excellently in this sector but our people are hungry, they need to feed. Being the main producer of fresh horticultural and poultry products, I will open up links that will see us become the main suppliers to our cities such as Nairobi," Karanja said.
Business mogul Geoffrey Njinji Murigi has also thrown his hat in the ring for the Gatundu on a Jubilee ticket.
The New Democrats (TND) associated with Jimmy Kibaki have fielded Isaac Gitangu who has promised to pick from where Kuria has reached and transform the constituency to another level.
According to the Independent Electoral and Boundaries Commission (IEBC) voters' register, there are 77,714 registered voters in Gatundu South.
Kuria won the seat on the Jubilee ticket in 2017 with 60,867 while his closest challenger Kungu Kibathi got 2,323.
Related Topics