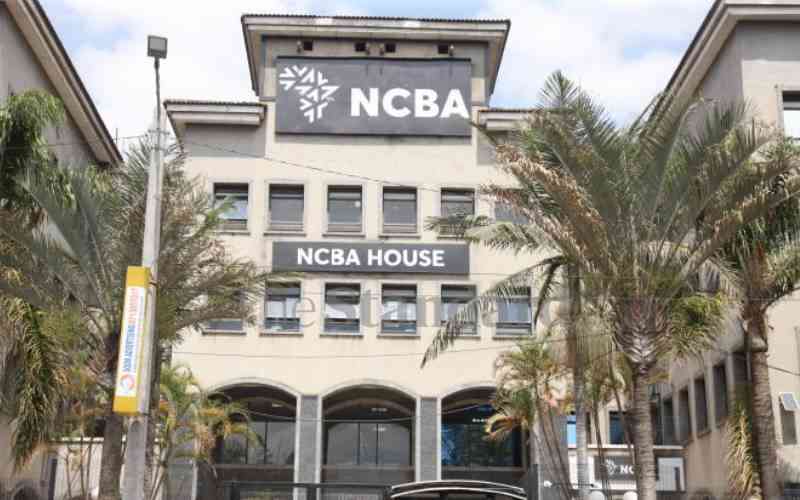 NCBA Group has made a move to acquire the entire stake in AIG Kenya Insurance Company.
If concluded, the acquisition would give the bank a significant foothold in the insurance sector within Kenya and the region as AIG serves customers across East Africa.
Announcing the bank's intention on Monday, NCBA Group Managing Director John Gachora said insurance is increasingly becoming a basic financial need for the type of customer that the lender serves.
"We believe that by bringing together NCBA's physical and digital distribution platforms and AIG Kenya's insurance capabilities we will accelerate towards our ambition to become a universal bank that addresses a full set of our customers' financial needs," he said in a statement.
NCBA, which was formed out of a merger between NIC and CBA banks in 2019, is the third largest banking Group in East Africa - after KCB and Equity - serving over 63 million customers and with a network of 107 branches.
It has a presence in Kenya, Uganda, Tanzania and Rwanda.
"We have held a minority shareholding in AIG Kenya for over 18 years and have been impressed by the steady revenue growth of the business, the expertise of the management team and the customer centric spirit that is at the heart of its long-standing customer relationships," Mr Gachora said.
"As a regional banking group, NCBA is poised to take advantage of AIG Kenya's breadth and scale to further entrench itself in the markets in which it operates."
AIG, established in Kenya in 1972, offers general insurance products for corporates, SME and individual customers.
It is one of the prominent insurers in Kenya and has branches in Nairobi and Mombasa.
AIG Kenya Chief Executive Stella Njunge said the announcement of intent by NCBA and AIG represents an opportunity to continue to build on the insurer's solid platform.
"Through a combination of NCBA's customer-centric product offering and their cutting-edge technology solutions, customers will be able to access a variety of insurance products and services seamlessly," she said.
Completion of the transaction is subject to necessary due diligence, approvals from the boards of NCBA, AIG Kenya, AIG Group and the requisite banking, insurance and other regulatory authorities, the statement said.
Related Topics