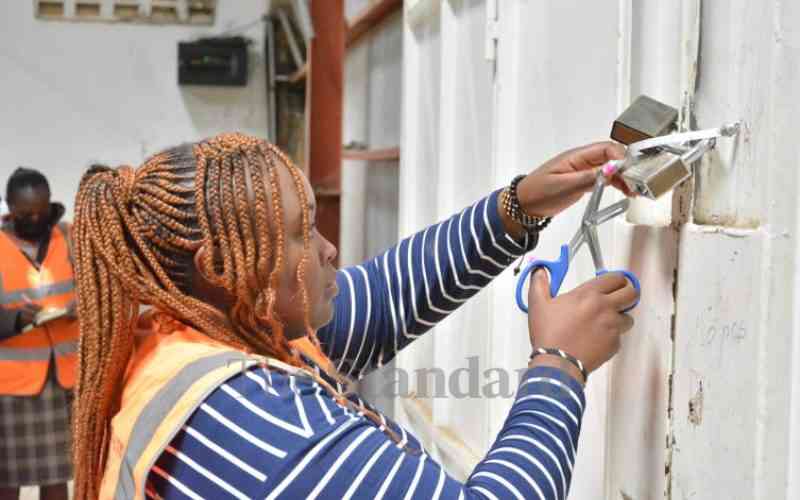 The Kenya Revenue Authority (KRA) has finally caved in to pressure and reopened Naivasha-based Keroche Breweries following a court order.
This was in line with a court order issued two weeks ago after weeks of feuding between the brewer and the taxman over tax arrears totalling Sh300 million. Following the move, the brewer recalled its nearly 400 workers to resume duty next week after they were sent home on unpaid leave.
There was a heavy police presence during the plant's reopening in an exercise witnessed by the company's legal team and senior KRA managers. Last month, the taxman closed down the Naivasha-based brewer after defaulting on an earlier agreed plan to repay tax arrears running into Sh300 million. The authority went ahead to issue agency notices to several banks against lending to the brewer, fully paralysing its operations.
According to the KRA Deputy Commissioner in charge of enforcement Mutembei Nyaga, the reopening was in line with a court order issued on July 14. He denied that the authority had dilly-dallied in obeying the order, adding that the issue is still in court, hence the delay.
"Despite the court order, we have appealed at the High Court, and we hope that the matter will be heard and determined in the coming days," said Mr Nyaga.
He was, however, coy on whether Keroche had paid the Sh8 million directed by the court and the exact amount the brewer owes KRA in tax arrears. Keroche General Manager in charge of sales and distribution Nicholas Kichir while lauding the move lamented that they had lost millions of shillings due to the protracted legal battle with the taxman. He said that starting from next week they would recall all their workers, with their products set to hit the market in two weeks' time.
"We were incurring Sh30m losses every week in maintenance, and we have lost our market share which will take time to recover," said Mr Kichir.
He added that the brewer would take around six months to fully recover if there were no disruptions. Last week, Justice Alfred Mabeya directed KRA to unseal the packaging line and stores and reactivate the Exercisable Goods Management System and for the company to pay Sh8m within seven days.
Related Topics