[iStockphoto]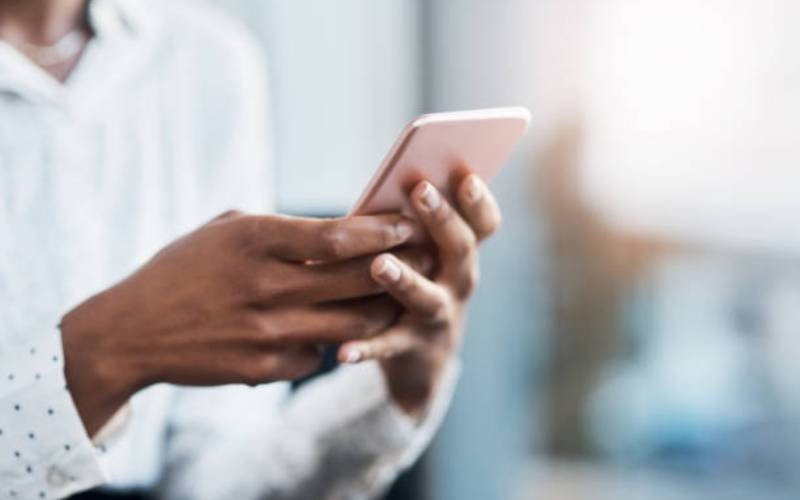 Mobile banking apps are the current boom. In Kenya, thirty percent of the most used apps are mobile banking and loan apps.
The number of registered mobile money accounts has already surpassed the population of Kenya, estimated at 50.9 million accounts in 2022.
Banks such as Cooperative Bank have become key players in the mobile banking industry. This helps customers carry out financial transactions using their mobile phones via the MCo-opCash app.
Five reasons for the switch to mobile banking apps
Convenience
Since consumers take their smartphones virtually everywhere, a mobile banking app helps them quickly and conveniently take care of a range of financial needs. A mobile banking app is essentially a bank in one's pocket or purse.
The MCo-opCash app allows one to pay directly to Mpesa Till and Paybill numbers, making paying bills such as water, electricity, and rent an effortless affair.
Ease of use
MCo-opCash is very easy to register and use. To register for MCo-op Cash, all one has to do is dial *667# or download the app on the app store and start transacting immediately. Do not share your PIN with anyone.
Access to loans
One might need money to pay school fees, to boost a business, or in this holiday season, to take one's family out on a much-deserved vacation. A little financial boost using loan apps could end up being a stressful endeavor. These loan apps charge incredibly high-interest rates and give their customers a very narrow window to return their money.
However, with MCo-opCash, one can apply for a salary loan of up to 1.5 times your net salary (max Sh500,000), with very friendly interest rates and a repayment period of up to 3 months. For those in business, you can apply for a maximum of Sh1,000,000. The loan is charged at 3% per month for a loan amount of up to Sh500,000 and 1.5% per month for amounts above Sh500,000. The loan is payable in monthly installments for a maximum period of 6 months.
Total control
Mobile apps give their customers a full account of how their money is being spent and enable them to decide which parts of their spending need to be mitigated.
Most customers using these apps now feel more confident in their ability to manage their financial situation. Apps also make it easy to save money, with some giving the freedom to automatically deposit a part of one's salary to a savings account.
Guaranteed safety.
Harsh economic times are driving more and more people to desperation, with some resorting to theft to get by. Carrying cash these days is risky as one never knows when they will be the ones targeted.
Mobile banking apps offer the security of multiple-factor authentication, which means that if someone's phone were to get stolen, the money inside is inaccessible without knowing at least two passwords. Some apps have even gone as far as enabling face identification to further discourage fraud.
Related Topics