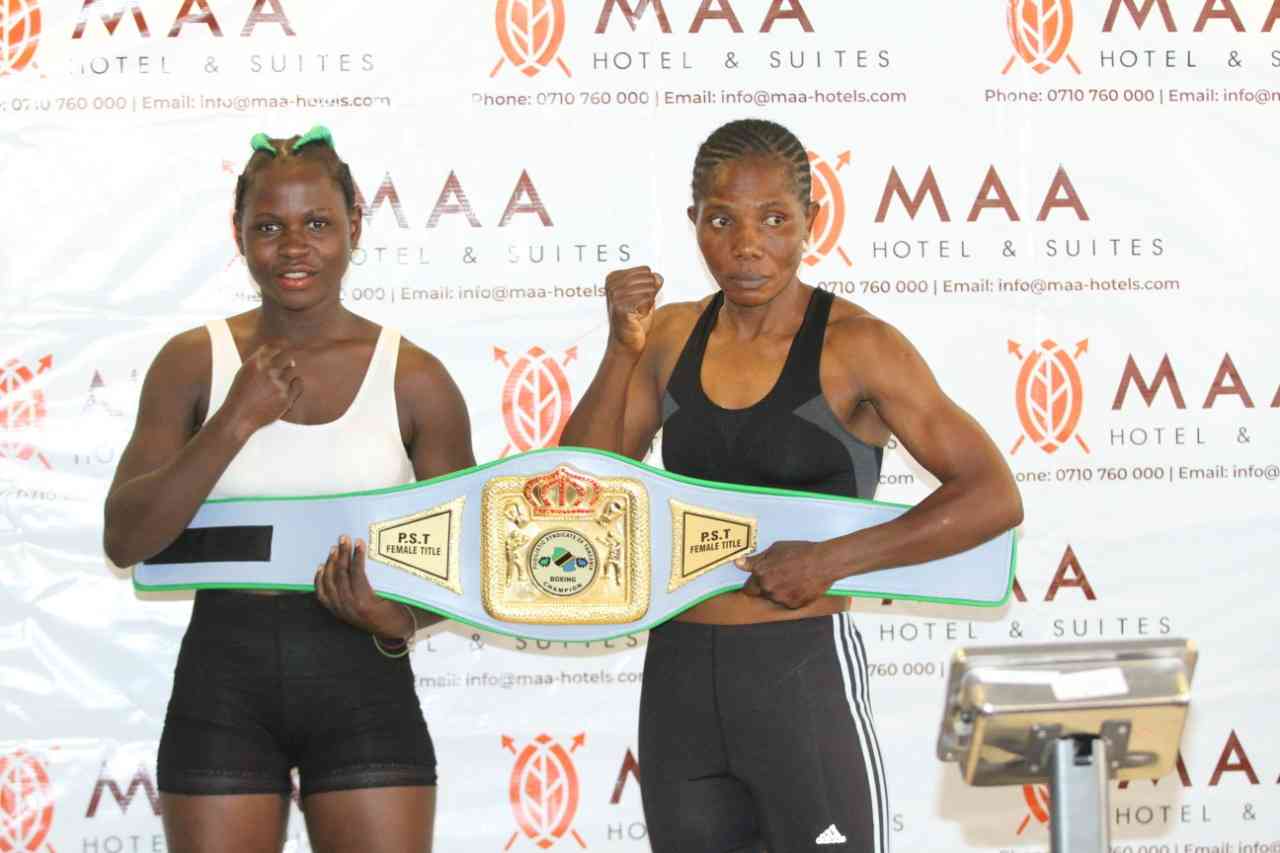 Celebrated Kenyan boxer Sarah 'Angel of War' Achieng is set to defend her Commonwealth Super Light Weight title in Nairobi on Friday night.
Achieng will slug it off against Chiedza Homakoma of Zimbabwe in a ten-round duel to be staged at the Nairobi Charter Hall.
Another expected mouthwatering title fight in the night pits Kenya's Consolata Musanga against Salimat Tibesigwa of Uganda.
Musanga and Tibesigwa will battle for the eight round Pugilist Syndicate of Tanzania (PST) belt in the women's Super Bantamweight category.
Achieng upped her training at the dusty Kariobangi Social Hall for over three months ahead of her clash with Homakoma.
She has warned the Zimbabwean to expect little from the fight saying she is out to retain the belt for another successive year.
"The belt is going nowhere, the title is remaining here," Achieng declared.
"I have done enough training, I feel my body is in great shape, I'm ready to punch to glory.
"Together with my coach Priest Analo, we have come up with a game plan that will help us retain the belt," the former Universal Boxing Organization (UBO) Inter Continental Female Lightweight champion underscored.
Homakoma said she had travelled to South Africa to up her training for the bout for over a month.
She believes her lean body is very much ready to counter Achieng's marauding tactics in the ring.
"I'm not here for vacation, I'm in Kenya for business, and the business is to win the belt," Homakoma stated.Achieng defeated Anisha
"The Massacre" Basheel of Malawi on October 20, 2021 to lift the then vacant belt.
It was one of the most anticipated bouts of the year, a battle between two of the best super light weights.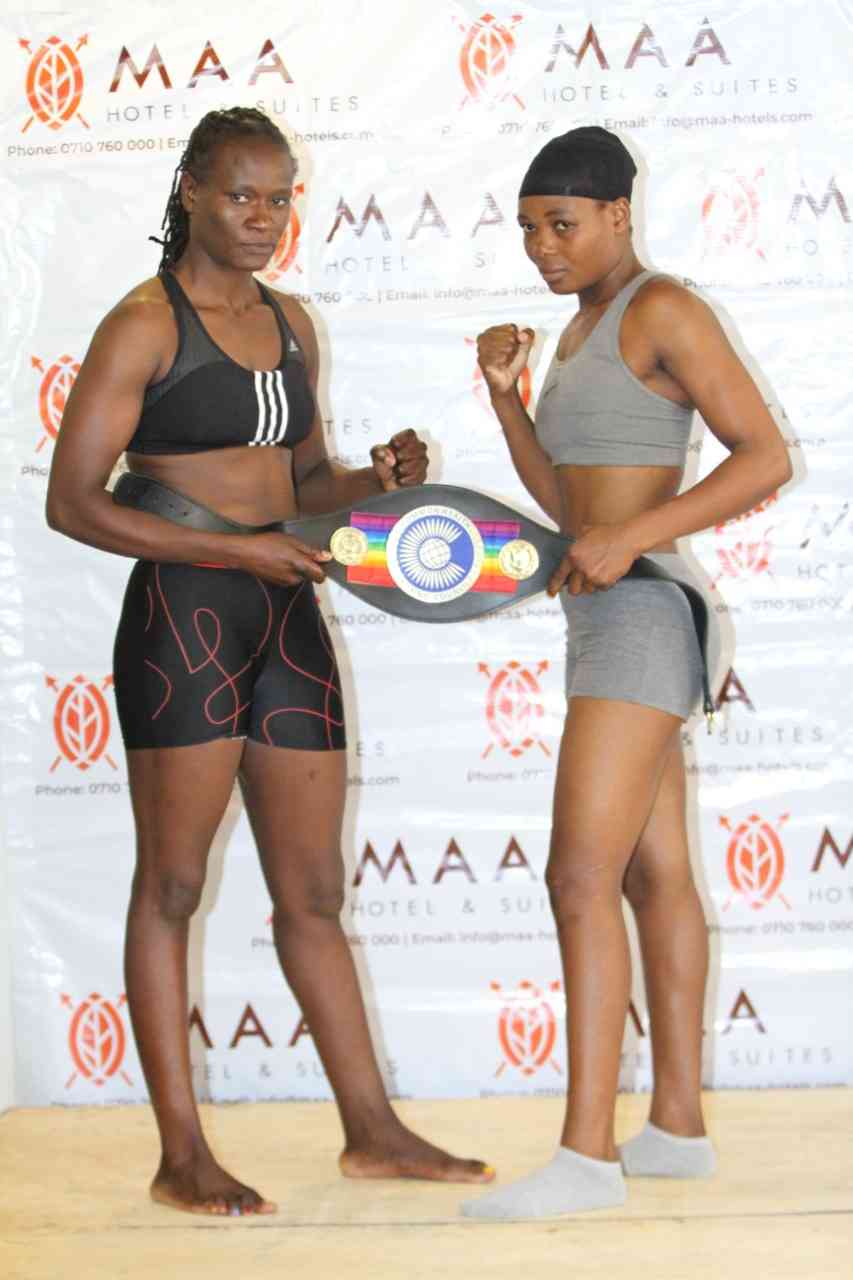 Both affirmed their status among the world's best in this grueling battle, but it was Achieng who surprised, mixing in movement and boxing ability to go along with her athleticism and brawling style.
Achieng dominated the fight from the second round till the tenth, her versatility proved to be the difference as she became the new Commonwealth (British Empire) Super Light Weight Champion by scores of 100 - 80, 98 - 92 and 100 - 90.
Kenya Proffesional Boxing Commission (KPBC) President Reuben Ndolo said the two belts to be contested on Friday night have been fully sanctioned by the KPBC and their corresponding international bodies.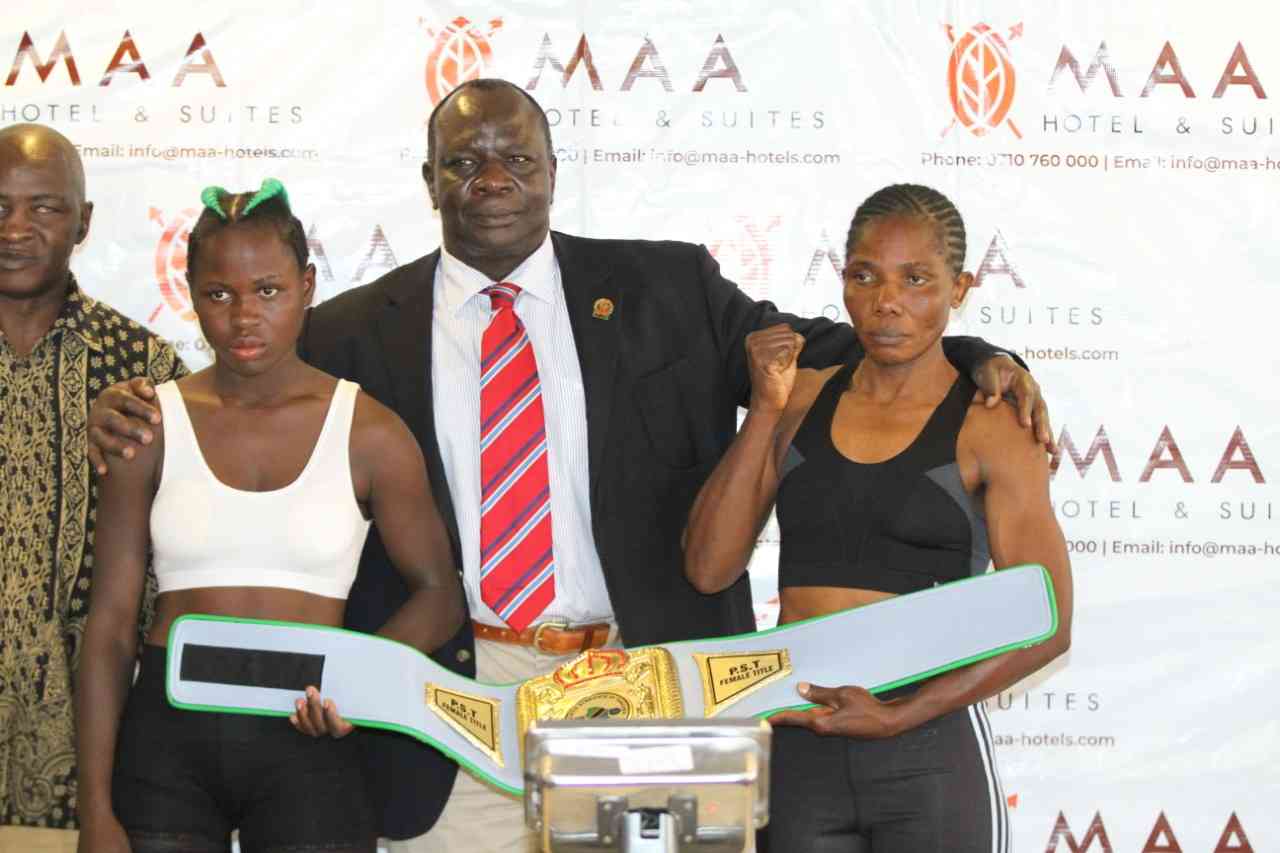 "I urge Kenyans to turn up in large numbers to watch these world class fights because the boxers involved are very much competent," Ndolo said.
There will be other seven curtain raiser bouts ahead of the title fights.
TALE OF THE TAPES
Sarah Achieng
Total fights: 16
Wins: 14 (KOs 7)
Losses: 2
Draw:O
Chiedza Homakoma
Total fights: 10
Wins:6 (4KOs)
Losses: 4 (KO 1)
Draw: 2
Related Topics