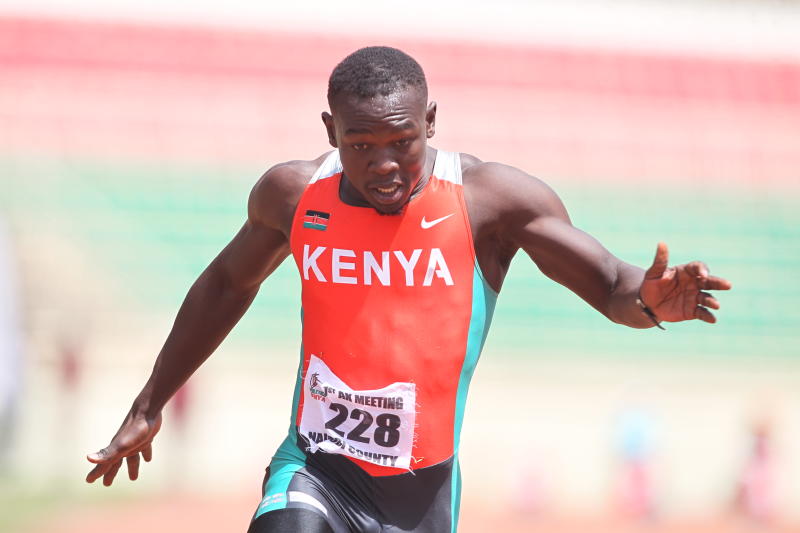 While every sports athlete dreams of playing long into their 30s or retiring at the top of their game, some players see their promising careers cruelly cut short.
Every generation has a lost talent with the cumulative wear and tear on players' bodies meaning they can no longer perform at their peak, but for some, the end of their careers can be pinpointed to one moment, one crunching tackle or one unfortunate twist.
This cruel fate fell at the doorsteps of Tyson Juma one year ago.
At that time, Juma was a key player for Masinde Muliro University of Science and Technology (MMUST) Rugby Club, who in February 2021, were actively fighting to earn promotion to the Kenya Cup.
With adrenaline rife and crowds running wild, Juma, now 23, was ready to help MMUST defeat Mean Machine in the KRU Championship semifinals playoffs.
A moment every young player would always dream off turned to a tragedy after he suffered a head depression injury that saw him being rushed to hospital.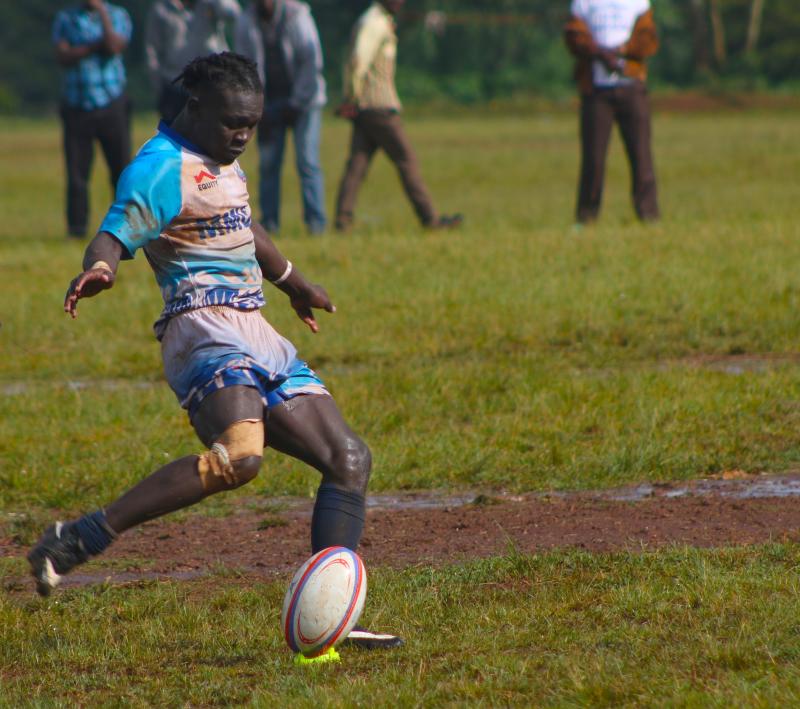 While MMUST were celebrating qualifying for the Kenya Cup after knocking out Machine, Juma was fighting for his life. It was that close.
"The game was so physical and I had many dirty encounters from the opponents. In the second half, I was tackled and somebody hit my forehead skull with his knee."
"The skull had a depression, luckily there was no crack or deformation," Juma remembers during an interview with Standard Sports.
Juma, who also played for Shamas Foundation Rugby, felt he had lost his dream and had no future after it became a reality that he would not play rugby again.
"It was really tough for me. I felt like I lost a dream that I loved and thought I would make bread from it. It was all over for me," he said.
However, the three-time MMUST top try and point scorer said the flashbacks of his rugby try scoring moments helped him decide to switch to athletics because he was quite fast.
"I decided to switch to sprints after the injury. My decision was God-sent because I started having flashbacks of how fast I was since I was a child. I was fast in rugby, that's why they called me the speed star."
"I am a strong believer and at that moment, I felt God had something for me on this other side. So I am here to get the best out of myself," said Juma.
"I started running while in primary school at Ober Boys and continued with the sport at Ringa Secondary School. When I suffered the injury, I decided to quit rugby for athletics because I didn't want to risk my life again considering rugby is a physical and contact game."
Four months after his injury, Juma officially started training and in September, he won the Western Conference Universityc 100m and 200m in his debut.
He later finished second and third respectively in 100m and 200m during the Kenya National Inter Universities games at Kibabii University, in Bungoma, in December.
Earlier this month, Juma registered a personal best time of 10.79 in the 2022 Athletics Kenya Track and Field first meet at Nyayo Stadium.
This week, he is keen to lower his personal best and make a podium finish during the second leg of the Track and Field events in Kisumu.
Juma draws admires Africa's fastest man Ferdinand Omanyala who also quit rugby for athletics.
Related Topics