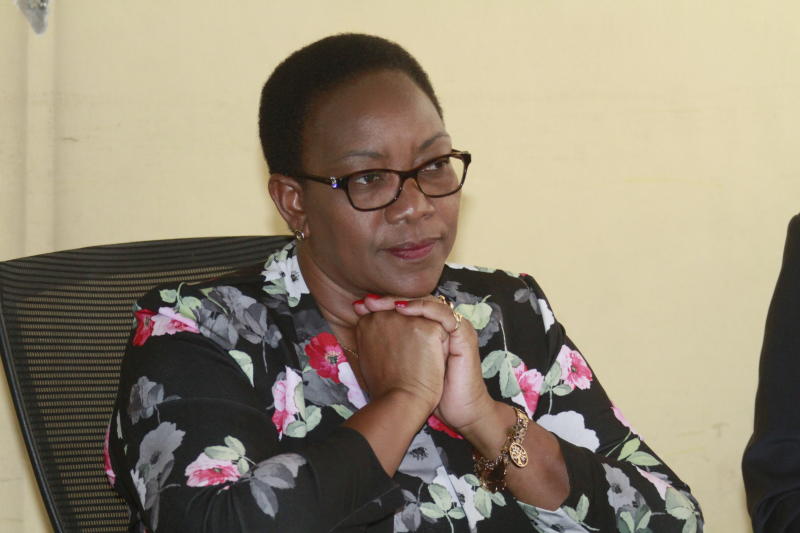 The Ministry of Health is evaluating a report by doctors affiliated to the Catholic church over the yet-to-be rolled out cancer vaccine.
Health Cabinet Secretary Sicily Kariuki (pictured) confirmed that the report had reached her office.
The CS spoke at the end of East Africa Healthcare Federation Conference yesterday.
The Kenya Catholic Doctors Association (KCDA) has been against the roll-out of Human Papilloma Virus (HPV vaccine which is meant to protect women against cervical cancer.
The doctors did their research on why the vaccine should not be administered on 10-year-old children as planned by the Government.
The association argued that there are numerous studies that have concluded that the vaccine is harmful and should not be administered on the targeted population, more so because the girls are yet to be sexually-active.
But Health CS said the Government in its wisdom cannot introduce something that is harmful to its citizens.
"I have never seen a government that careless. This is a vaccine that has undergone a lot of research," she said.
The CS said the Government is out to protect its citizens. Though breast is the leading cancer in the country among women, cervical cancer leads in terms of mortality, according to the 2018 Globocan report.