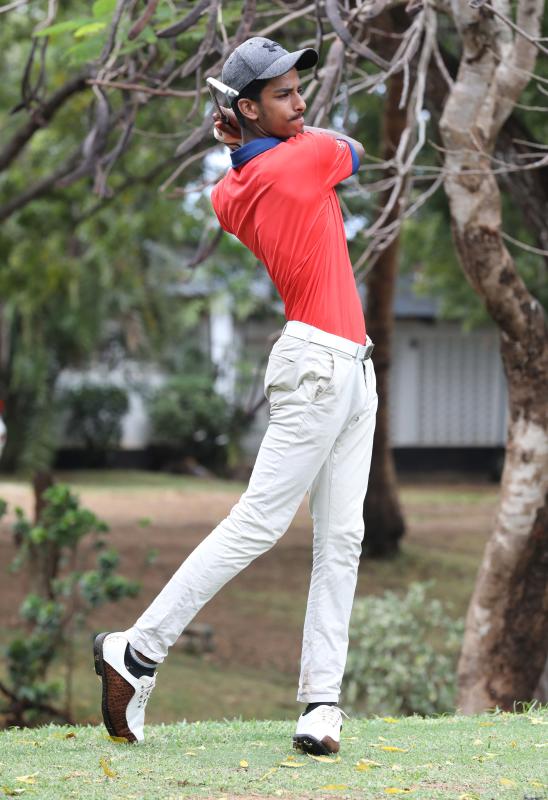 All roads lead to the par 17 Nyali Golf and Country Club Course in Mombasa this weekend as Kenya Golf Union (KGU) marks its grand finale of its 2021 Calendar season Series.
The championship, which is organised by the Kenya Golf Union (KGU), marks the final event of the 2021 Kenya Amateur Golf Championship (formerly the GOTY) series where Golfer of the year will be named.
Winner of the event will be among top amateurs who will play in next year's Kenya Open Championships scheduled for March at the Karen Country and Golf Country.
KGU chairman Peter Kuguru said the 22-event series, which started on January 23-24 with the Sigona Bowl, has been held across most golf clubs and has opened doors for young golf amateurs who not only go on to play against professionals in the Kenya Open but are selected into the national men's golf team.
"The series was started in 1981 to rank the country's top amateur golfers and attract a selection of players including caddies. It also brings together Kenya's top amateur golfers events spread across the country," said Kuguru.
Nyali's youthful Adel Balala is Kenya's top amateur golfer with 694.6 points, followed by Kiambu Golf Club's Michael Karanga, on 668.0 points.
Kenya Railway's John Lejirma on 575.0 points is third while Dennis Maara of Limuru, with 410.0 points, is fourth.
Balala, the Kenya Amateur Stroke-play champion, has already qualified to play in next year's Kenya Open Championship and has set his training base South Africa.
Balala boasts winning the Winston Churchill tournament at the Thika Sports Club, Trans Nzoia Open in Kitale and Kabete Open at the Vet Lab Sports Club.
Balala, together with the four top leading amateurs, has already camped at the Coastal golf course that opens tomorrow for practice rounds.
According to the club's captain Zafir Din, this year's championship, which has attracted 120 golfers, is open to male golfers only with a verifiable WHS handicap index of 16.3 or less and will be played on Saturday and Sunday.
He said the tournament will assume a 54-hole stroke playoff format and that entries closed last evening.
Din added that there will also be a subsidiary and inter-club challenge competition.
"The team returning the lowest aggregate nett score on the first 36 holes shall be deemed the winner. Prizes will be awarded to winners and runner-up. Winners of prizes in the championship are eligible to win prizes in the subsidiary inter-club competition," said the captain.
The championship will have the first and second rounds played on Saturday where golfers will be seeded based on handicap and the last round will be seeded based on total gross score. In case of a tie, seeding will be based on first in, last out.