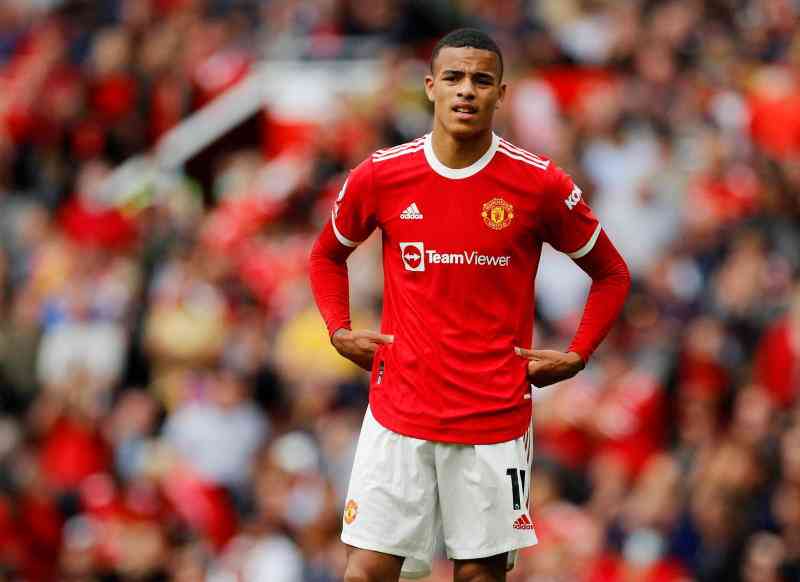 Manchester United striker Mason Greenwood, arrested at the end of January on suspicion of rape and assault, will remain on bail.
British media including the BBC report Greater Manchester Police (GMP) made an application to the courts, extending the striker's bail.
Greenwood has been absent from the Man united team sheet this year following his arrest and release on bail.
It all started when his girlfriend Harriet Robson, took to her Instagram stories to expose the scars she bears on her body, allegedly from attacks by the Man United forward.
"To everyone who wants to know what Mason Greenwood actually does to me," Ms Robson captioned a video on Instagram, showing her bloodied mouth.
She then shared more photos of past scars, along with an audio of the couple in an intense argument.
Man United immediately responded to the allegations in the video, condemning all forms of violence.
"We are aware of images and allegations circulating on social media. We will not make any further comments until the facts have been established. Manchester United does not condone violence of any kind," said the club.
Greenwood is not a stranger to controversy.
In September 2020, he and Man City youngster Phil Foden were kicked out of the England national team after breaching Covid-19 protocols in Iceland.
This is after a video popped up on social media, exposing the two meeting girls in their hotel room after a Nations League encounter in Reykjavik.
On social media, as was the case with Man City's Benjamin Mendy, there was mixed reaction from fans, who in general asked for quick investigations into the matter.