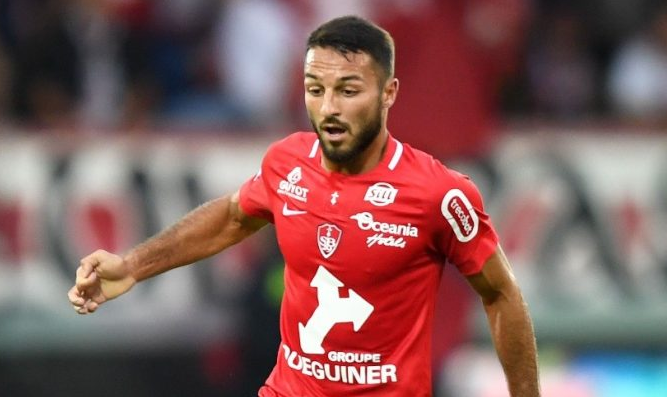 With just a few days left to Africa's biggest tournament to be held in Egypt, each and every player is now desperate to hang on and make it to the starting point. Any form of injury or disciplinary action against a player could be catastrophic. But the Algerian camp has decided to punish one player by sending him home ahead of the tournament. Head coach Djamel Belmadi confirmed on Wednesday that midfielder Haris Belkebla has been dropped from the Africa Cup of Nations squad. According to Algeria's football governing body, the tactician explained that the action was to ensure discipline in the squad ahead of the tournament that begins on 21 June.
SEE ALSO: Kenya fishermen say they are squeezed by Ethiopian mega-dam
"The national team coach Djamel Belmadi has decided to exclude Algeria midfielder Haris Belkebla from the Africa Cup of Nations training camp. "The coach's decision was to maintain discipline within the group, which he considers paramount," wrote the federation in a statement posted on Wednesday. The action follows a social media video of the player exposing his backside on a live online game. The axed midfielder, however, issued an apology showing much regret for his 'unacceptable deeds'. "I would like to apologise to you. Of course, I did not think I was live on a social network, however, what I did was out of order and has no place in a gathering of such importance.
SEE ALSO: Egypt registers 603 new Covid-19 cases, lowest in 2 months
"I do not seek to make excuses for myself because I made a mistake and I am paying the price immediately with my exclusion from the national team. "I am broken-hearted but it is a legitimate punishment by Algerian football governing bodies. Of course, I do not hold a grudge against anyone except myself for disappointing and hurting you. "I simply ask you to not hold this against my family, who have raised me with far more noble values than what I displayed. "My values are a lot much closer to the values of our country. To all the fans, the federation, the staff, the players, my family and the coach Mr Belmadi, I apologise and ask for your forgiveness. "To my teammates, the dream stops here for me, but I hope to celebrate while watching you lift the Cup. Long live Algeria." Wrote the player on social media.
SEE ALSO: Police detain two Algerians in anti-terrorism operation in Barcelona
The desert foxes will open their campaign against Kenya before meeting group favourites Senegal then wrap up the group stages with a clash against Tanzania.