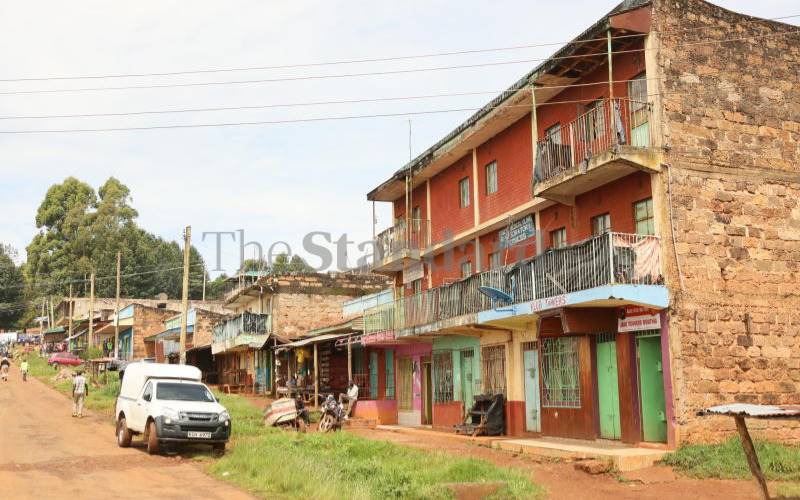 If you were to visit Rwathia in search of the secret to becoming a billionaire, you would be disappointed.
The region that spawned titans of industry is a cookie-cutter model of rural Kenya. The trading centre is perhaps the most underwhelming – a single road with two rows of buildings that have shops facing the street and living quarters in the back.
The traders sell nearly identical goods, a hallmark of the lack of innovation.
But the men who left this rural centre in the early and mid-20th century went on to become a force to reckon with in Kenya's business circles.
They were key to the growth of one of the busiest parts of Nairobi, evident in the buildings they put up or acquired from the Indians.
Borrowing a cue from these pioneers, another generation of go-getters would emerge as they started companies and embarked on ambitious projects to reshape the Nairobi skyline in areas like Upper Hill.
They have gone one better than their fathers, managing transitions better and ensuring their empires will live on after they exit the scene.
So, what makes this clique of men from a tiny village deep in central Kenya so successful?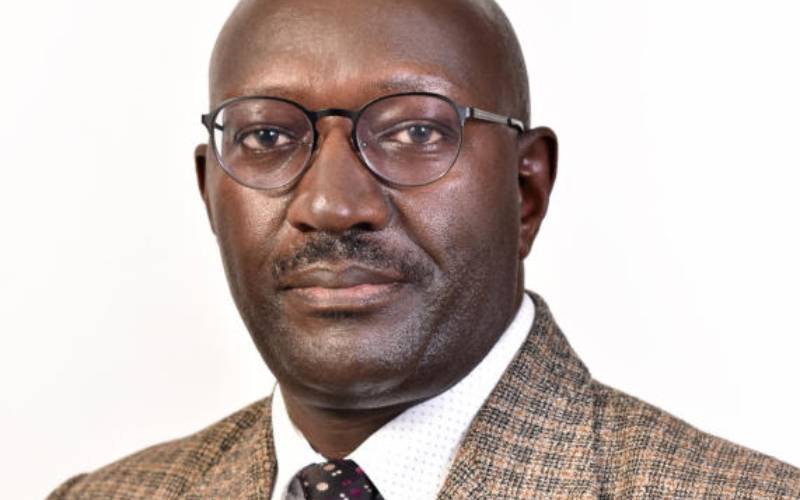 XN Iraki (pictured), an associate professor at the University of Nairobi, said they were aided by several factors, including having access to information, early exposure to capitalism and learning to pool resources.
"Around that time, the Minister of Commerce and Industry was Gikonyo Kiano who comes from Murang'a. One of the key people at KCB was Michuki, also from Murang'a. They had information on the direction or trajectory that the economy was taking," said Iraki.
They were also able to buy property from the departing whites and Indians at low rates.
"Sometimes you may have money in the pocket, but you need someone to tell you where to take the money. That is why people from Murang'a tend to have more property in Nairobi than people from Kiambu, which is closer to the city."
Other factors at play included a hunger among the people of Murang'a to gain from the hard-earned independence. They were among those subjected to untold hardships during the state of emergency where, in numerous instances, entire families were taken to detention camps.
These early entrepreneurs also had easy access to growing towns.
"They were bubbling with energy and looking for opportunities to invest. Another factor is that if you look at the geography of central Kenya, Murang'a is sort of 'landlocked' and the only place they could go to was Thika and Nairobi.
"They came into contact with capitalism much earlier than the rest of Central Kenya. They knew there were higher returns in the city," said Iraki.
One invaluable lesson that helped these men was learning the value of bringing together friends and relatives or even neighbours to pool resources and save money to buy property or start businesses.
"Once they had buildings in downtown Nairobi, they set up businesses. When Nairobi grew, there was demand for their goods and services," said Iraki.
Much later, their children – or children who watched them growing up and were inspired – would come to own a share of Nairobi and start companies with a regional footprint.
"Some of their children and perhaps their neighbours' children like Jimnah Mbaru, Peter Munga and the rest were able to see that and realised that they may not be able to get the buildings their fathers got in River Road. So they went a notch higher and looked at the main drivers of capitalism – banks and financial institutions.
"This way, they were able to start institutions like Equity Bank and a host of many banks that collapsed in the 1980s that had roots in Murang'a," said Iraki. Nothing better exemplifies the power of pooling resources than the growth of Saccos across the country.
Many of these firms also have their origins in Murang'a, with the more successful ones transitioning into banks.
Iraki noted that this latter generation is more forward-looking in how they are managing the transition of their businesses, as well as grooming future leaders. "They are looking at the next generations through such things as Equity Bank's Wings to Fly programme," he said.
"They are more exposed and have interacted with people, locally and globally, who are good in that area."
Iraki continued: "If you look at the boards of those banks, they draw people from all communities and even from abroad to make sure they can learn from each other and the world's best practices."
Six years ago, University of Nairobi senior lecturer Bitange Ndemo penned an article where he noted that the billionaires of Rwathia controlled an estimated 40 per cent of the stock market and, arguably, 20 per cent of the country's gross domestic product.
He said not enough research had been conducted to establish why so many successful entrepreneurs hailed from Rwathia. Dr Ndemo noted that while other factors could be at play, the men from Rwathia had also put immense effort in building their empires.