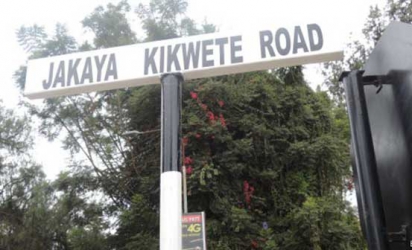 By Frankline Sunday | 5 years ago
Use internet responsibly, Kenyans told
Sports, Culture and the Arts Cabinet Secretary Hassan Wario urged Kenyans to play their part in promoting safe, responsible and positive use of digital technologies, particularly in the interest of vulnerable groups such as children and the youth.
George Orido | 5 years ago
Are 'big boys' ready to share procurement gravy train seat?
Former Mandera Central MP and adviser to the president and Head of Legislation and Constitutional Affairs Abdikar Mohamed recently informed a local daily that two laptops, each valued at Sh45,000, were procured by the Government at an inflated price of Sh600,000.
- WINSLEY MASESE | 7 years ago
PR officers 'stranded' at Jogoo House for a month
Hundreds of civil servants, who were working as public relations officers for Government ministries and departments, are stranded at Jogoo House, a month after they were recalled for deployment.
- GEOFFREY MOSOKU | 8 years ago