64 per cent of Kenyan workers in platonic relationship with coworkers - report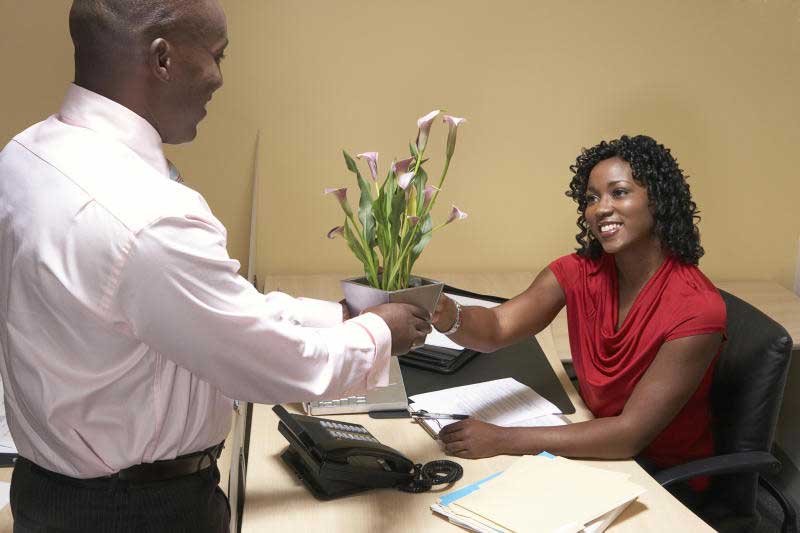 Sixty-four per cent of Kenyan workers are in a workplace spouse or relationship for purely emotional support, a study shows.
On Monday, Human resource firm Corporate Staffing Services released a report demonstrating that at least six out of ten employees have co-workers as their partners, with whom they share a relation similar to that of a married couple.
They often look for someone with whom they can share their personal issues with.
This applies to both married and single workers.
The report indicates that 67 per cent of employees have their spouses as their biggest influencers of the career decisions with 59 per cent of the husbands and wives saying they kept their interactions confined to the office setting.
"Work spouses make employees feel safe and supported because they have someone to bounce their ideas off of without feeling shy," Corporate Staffing Services Managing Partner Perminus Wainaina said at report's launch in Nairobi.
"They also help them get more work done faster because they work more seamless rather than if either of them had to work with someone less in sync with them," he continued.
The study also revealed that more than half of the workers preferred to keep their work spouses a secret from their real husbands or wives with only 48 per cent of them disclosing this information to their spouses.
From the survey only 10 per cent of work spouses have a long lasting relationship with more than half of them lasting between one and four years together.
On the other hand, 90 per cent of married couples in any organisation said the relationship is often between co-workers in the same administrative level in the organisational hierarchy, which could be in the same or different department.
With only eight per cent of the relationships being between the subordinate and the supervisor.
According to Wainaina, this kind of relationships may sometimes interfere with work productivity.
"They can lead to hurt feelings, divisiveness, tarnished reputations, and even attrition if employees feel they are in an unhealthy work environment. Just like in a real relationship, fallouts can be very messy," said Wainaina
"From the research, it is clear that work spouse relationships have a big effect on productivity and output, something that the HR professionals concurred with. About 77 per cent of the professionals said they are against work spouse relationships,"
With only 49 per cent of the organisations having in place policies that provide direction on workplace relationships, Mr Wainaina challenged organisations to adapt policies that can help employees manage the situation well.
"Bad experiences when work spouse relationships spiral out of control are the reasons why many firms opt for Human Resource policies. If and when a policy is in place, then HR [department] has a guideline on how to deal with or even have an opportunity to discuss with the 'couple' what happens if the relationship ends or is facing challenges,"Mr Wainaina said.