Experts warn on food legislation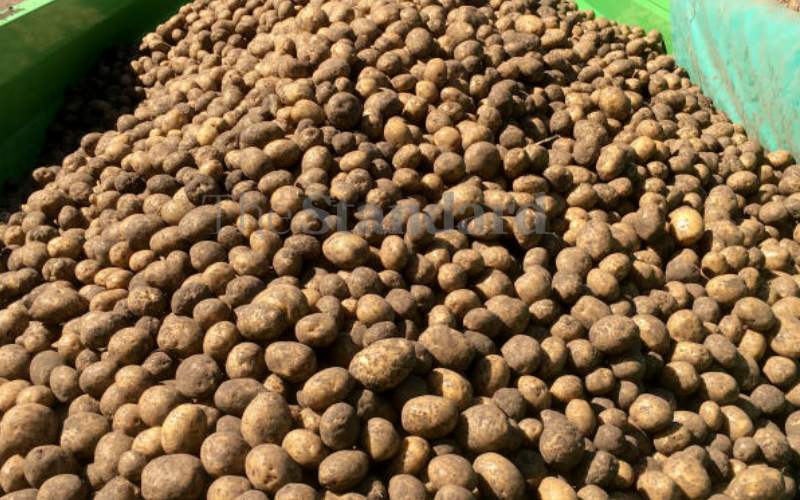 The various legislation to govern the production, sale and management of agricultural products is worrying experts in the agriculture sector.
From the Irish Potato Act to Livestock Bill, agriculture experts have questioned the role of some of the individuals in the sectors within the industry that are part of the implementers.
According to the experts, some of the laws and proposed legislation are punitive and would kill the agriculture sector, which is the country's economic backbone.
They noted that multi-national companies involved in the production of certified seeds had a hand in the controversial laws that have met resistance from farmers.
This comes few days after farmers from Nyandarua County threatened to go to court to have the Irish Potato Act suspended claiming it was oppressive.
According to Collins Othieno from the Community Rehabilitation and Environmental Protection Program (CREP), the new Crop Act was a threat to food production.
He noted that the current opposition towards the Act was due to the lack of public participation by the farmers.
"We are deeply concerned by the Irish Potato Act that has criminalized farming of the produce and its time that some of the laws were reviewed," he said.
Othieno who is also the national chairman of Participatory Ecological Land Use Management (PELUM) questioned some of the bills by the Agriculture Ministry.
He termed the bills which include Coffee, Industrial Crops, Horticultural Crops, Miraa, Pyrethrum, Livestock and Irish potato, as a threat to food security in the country.
A member of the association, Zachary Makanya, noted that the bills and regulations were heavily skewed towards rewarding private sector actors and foreign agricultural development agencies.
"These bills were not subjected to Social Impact Assessment and the repercussions to smallholder farmers will be dire and we are calling for a more inclusive reformulation through public participation," he said.
Makanya, at the same time, noted that climate change had resulted in yield losses and a decline in production in many parts of the country. "This is affecting the country's food security and farmers' incomes while hitting the poor and vulnerable hardest."
Want to get latest farming tips and videos?
Join Us