NCPB opens doors for maize drying, storage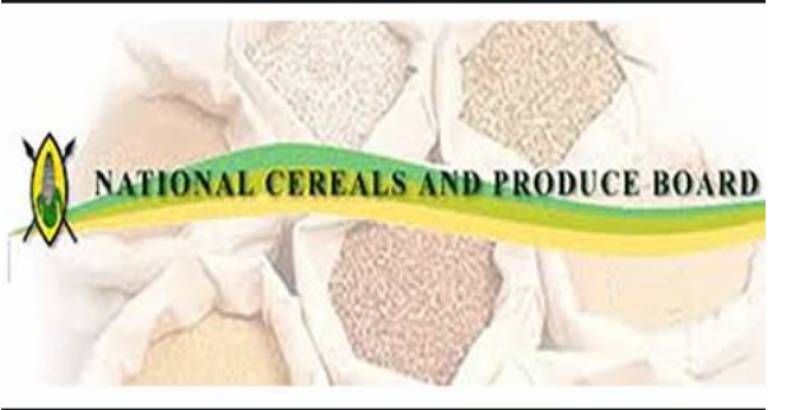 The National Cereals and Produce Board (NCPB) has opened its doors to the public for grain drying and storage services across the country.
On Saturday, the board announced that all its depot stores and silos complexes will be open to individual farmers, farmers' cooperatives and other interested parties for the services at subsidized costs.
The cereals board moves to implement directives by President Uhuru Kenyatta last month that farmers be assisted to guarantee food security in the country at the advent of Covid-19 pandemic.
On September 28, President Uhuru directed NCPB to review maize drying charges by 50 percent from Sh40 to Sh20 per unit drop of moisture content per 90 kg bag of maize.
The Head of State who set a baseline production cost for a 90 kg bag of maize at Sh2,500 also ordered NCPB to lower maize storage from Sh10 per bag of maize per month to Sh3 through the Warehouse Receipting System (WRS).
The latest development by NCPB comes at a time when maize and wheat farmers in growing regions are harvesting current season crop amid high humid conditions occasioned by ongoing heavy rains.
In a press statement by NCPB Managing Director Joseph Kimote yesterday, drying and storage services will now be readily available for all stakeholders in the cereals sector.
The board also announced that it will provide aflatoxin testing and fumigation services to ensure that grains are stored in high quality conditions.
"We would like to notify farmers, farmers' cooperatives and other interested parties that NCPB's facilities are open for them to utilize for drying and storage services at prescribed rates as directed," said Kimote in the statement signed on his behalf by the NCPB Corporate Affairs Manager Mr Titus Maiyo.
The cereals board has drying facilities in its major silos located in Narok, Nakuru, Mois Bridge, Eldoret, Kitale, Kisumu and Bungoma.
"The board is calling on farmers to use these facilities to ensure that they reduce on post-harvest losses on their grain. The board has storage facilities distributed countrywide comprising conventional stores and silos complexes," said the MD.
He reiterated the board's commitment to ensure food safety and encouraged farmers, millers and traders to utilize NCPB's aflatoxin testing laboratories in Nakuru, Eldoret, Kitale, Meru and Machakos.
The board, he added, also offers pest control and fumigation services to farmers, cooperative societies, governmental and nongovernmental institutions at affordable rates.
Cereals producers have over the years suffered huge post harvest losses and unwarranted exploitation by middlemen due to lack of storage facilities.
They now stand to benefit from the latest presidential directives to the cereals board on grain management.
Want to get latest farming tips and videos?
Join Us