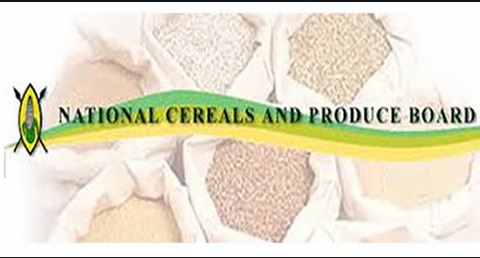 Farmers in North Rift say they still struggle to access the National Cereals Produce Board (NCBP) drying and storage facilities three weeks after President Uhuru Kenyatta directed the agency to lower charges.
Wheat farmers in Uasin Gishu county are sun-drying their produce in open fields amid high humid conditions caused by ongoing rains pounding the region.
Maize and wheat producers in the region say the government has good intension to forestall food security but added that lack of implementation of reforms still remains a hindrance.
"Even if there are ambitious reforms in the sector with lack of commitment in implementing them, farmers will continue to suffer post-harvest losses and the country will still struggle with food insecurity," noted Kimutai Kolum, a maize and wheat farmer in Uasin Gishu.
The farmer said wheat producers are harvesting the current season crop but NCPB is yet to open its doors to admit any cereals.
"NCPB stores are yet to open their doors to implement the directives by the president. If they were open, it would be of great help to farmers who are currently sun-drying wheat harvests," said Kolum.
He also cited other programs in the sector including the rollout of e-voucher system of fertilizer distribution, which he said, was still in the pilot program and was yet to benefit food producers.
Late last month, the president intervened with directives to safeguard food security in the advent of Covid-19 pandemic.
He directed the NCPB to avail drying and storage services at affordable costs and also pronounced Sh2,500 baseline for a 90 kg bag of maize for the current harvest season.
"To ensure our farmers are able to dry and sell their maize with minimal post-harvest losses, I direct that maize drying charges at NCPB be reviewed downwards by 50 percent from the current Sh40 per moisture unit drop to Sh20," said the Head of State then.
Mr Jackson Kewambai, also a cereals' farmer, said they did not access fertilizer subsidy during planting season for the current crop hence they incurred higher operational costs and that Sh2,500 per 90 kg bag is too low.
"The government has no Strategic Food Reserve (SFR) stocks in NCPB stores currently and it should buy stocks being harvested by farmers at better prices," said Kwambai.
Kwambai further said the introduction of e-voucher system of subsidized fertilizer distribution would be more effective in food production if restrictions are not imposed.
The e-voucher currently on a pilot program in two wards in Uasin Gishu and also in Nandi gives a maximum of 10 bags to a registered farmer who buys a voucher and later redeems at a registered agrochemical where the government meets 40 percent of the fertilizer cost and the farmer pays the balance.