Ask any Kenyan who went to boarding school about their favourite meal and beans will be lower on the list for most of them.
The reason is because almost all the meals that had beans gave them trouble from either gas or the beans being undercooked.
Hopefully this will be a thing of the past soon with the introduction of a new drought tolerant micro-nutrient rich bush bean variety: Nyota.
What makes this new bean variety attractive to farmers?
The variety has high yield of 1,400 to 2,200 kilos per hectare. It also matures early and can be harvested 65 to 75 days after planting and is drought tolerant.
The bean is also rich in micronutrients like iron and zinc and therefore is the perfect bean to add to your table.
The bean thrives in both cold dry highlands like Kiambogo Nakuru and ASALs like Makueni. It is great for industrial processing and is being used in the pre-cooked beans project.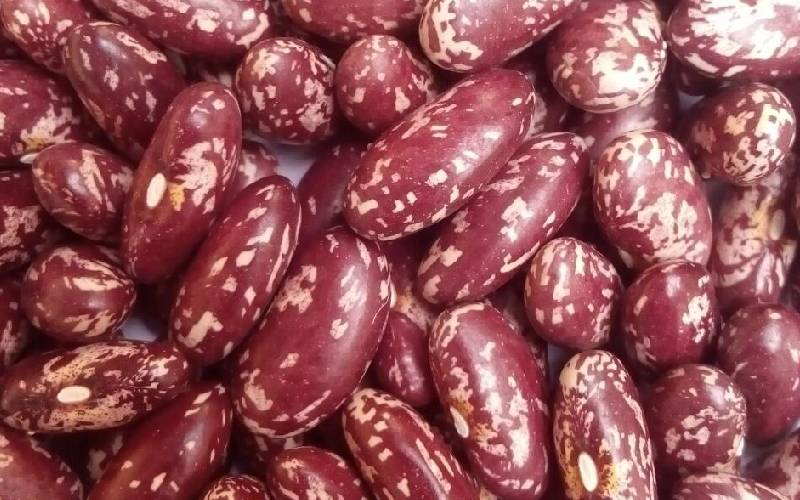 What is the precooked beans project?
KALRO did a study which showed that most of the young people who were joining urban centres directly from schools did not feature beans in their menu due the school meal experience.
Most complained of the gas and the long cooking hours of beans and being in a busy lifestyle, they do not have the luxury of three hours to boil beans using expensive gas or electricity.
What further worsened the situation was the ban on charcoal or firewood use especially in the urban areas. KALRO sought to find what product they could introduce to change this consumer behaviour, leading to the introduction of the precooked beans project by a research and private sector consortium.
The research organisations are Kenya Agricultural and Livestock Research Organization (KALRO), the National Agricultural Research Organization (NARO) of Uganda and the International Centre for Tropical Agriculture (CIAT) in partnership with International Development Research Centre (IDRC) and Australian Centre for International Agricultural Research (ACIAR). Other partners are CARITAS Homa Bay, CEDO of Uganda and the private processors: Smart Logistics and Lasting Solution that have invested in processing factories.
The project selected 12 bean varieties out of 47 through laboratory evaluation in Kenya and Uganda for industrial processing into pre-cooked bean products.
The selected varieties are from the red mottled, sugar and yellow bean families. The bean grain, for example Nyota, is purchased from farmers and is cleaned, cooked, dried and packaged.
The process ensures the consumer saves on time and fuel needed to prepare dry bean grain. The precooked bean is also used to make other products like pre-cooked bean meal (that takes 15 minutes to cook and does not require refrigeration), bean flour, bean pasta, bean snacks and blended flours all from the pre-cooked grain.
To cook the 15-minute bean meal, soak the precooked grains in hot water for 20 minutes to allow them to imbibe back the water lost during drying in the factory, then prepare your meal as you wish for two minutes.
In Kenya, the project is being piloted in Homa Bay, Makueni and Nakuru through the IDRC and ACIAR funding to catalyse commercialisation of market demanded bean varieties especially for high iron and zinc through formation of bean commodity corridors.
Overflow counties are Bomet, Elgeyo Marakwet, Bungoma, Kiambu, Laikipia, Nyeri and Narok through various initiatives that have started production of tradable volumes of the market-demanded beans.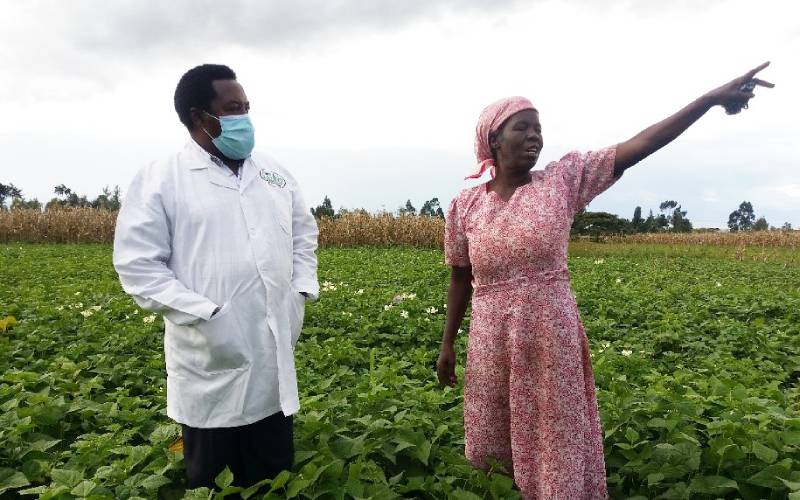 Training of stakeholders, especially county extension officers, sensitization of CECs in the counties, county extension staff, demos and field days and provision of over 400 tonnes of Nyota and KAT B1 bean seed have started.
These have contributed to helping farmers acquire more than 20,000 bags per season required by the processing industries and exporters.
Further, there is a high demand of micro-nutrient beans of over 40,000 bags for consumption in both rural and urban centres, especially during the Covid-19 outbreak. This in turn has catalysed the production of tradable volumes of dry bean grain of market demanded varieties that will be used to process pre-cooked products. These include the pre-cooked beans, the 60 per cent bean snack – keroma, the 30 per cent bean based noodles and the 100 per cent pre-cooked bean flour.
It is envisaged that consumers in rural, urban, learning institutions, health institutions, disciplined forces and relief food supplies adopting pre-cooked bean products will contribute to saving millions of trees that may have been used to cook dry beans thus contributing to environmental conservation.