KTDA urges farmers not to boycott tea plucking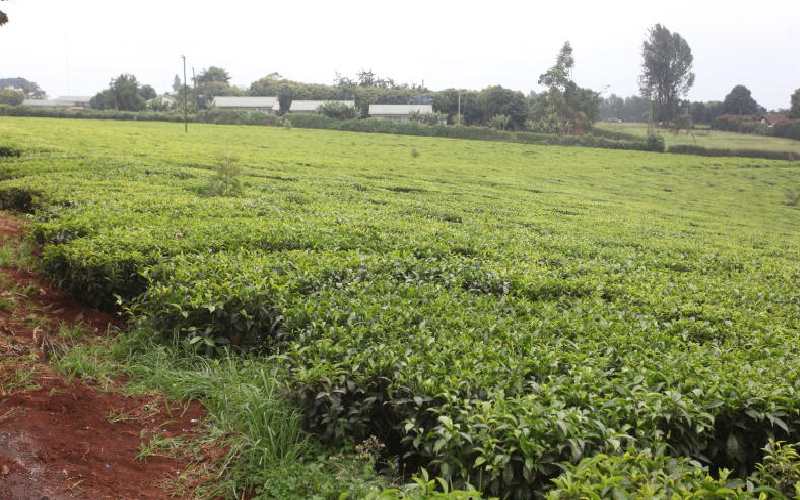 Kenya Tea Development Agency (KTDA) has urged tea farmers not to boycott tea plucking, warning that such actions would only lead to losses.
As such, the over 4,000 tea buying centres operated by KTDA-managed tea factories will remain operational and will collect green leaf from farmers as is the norm, as will the 69 factories under KTDA's management.
"During the year under review (year to June 30, 2020), KTDA-managed factories in the country have declared Sh51.8 billion as second payment compared to Sh46.4 billion in the previous financial year.
"The increase has generally been achieved across all tea growing regions including factories in the Mount Kenya region," KTDA said. "The boycott will thus be unfortunate considering farmers own their farms, factories and KTDA through their factories."
Last month, Agriculture CS Peter Munya has slammed the Judiciary for issuing orders which have a negative impact on agriculture-related projects facilitated by the government.
Munya claimed some reforms in the agricultural sector have stalled due to orders issued by courts.
He cited cases involving the Kenya Tea Development Agency (KTDA) and irrigation projects as some of the suits that have delayed the reform process.
"Thiba Dam completion is another state project funded by JICA that has delayed for six years, due to litigation-related issues that have forced the government to pay penalties running into millions of shillings."
The KTDA application was declared urgent by the court in June only to be allocated a hearing date three months later, he said.
Speaking at Ndakaini Dam in Murang'a during a meeting with farmers' representatives from 10 tea factories, the CS said the government is determined to rescue small-scale holders through formulation of effective regulations.
He was with Agriculture Food Authority Interim Director Anthony Muriithi and MPs Nduati Ngugi (Gatanga) and Sabina Chege (Murang'a), who supported the regulations.
The meeting was attended by KTDA directors from Murang'a and Nyeri who also backed the regulations.
Munya said the reform agenda to streamline the tea sector started in 2014 on orders from President Uhuru Kenyatta will not be ignored.
The public participation forums started in April and all the players submitted their recommendations, including KTDA.
The election of directors, he said, will be through 'One Grower One Vote' as outlined in the regulations which has not been changed.
According to the CS, the Judiciary is slowing the reform process that had started bearing fruit after the government outlawed the Overseas Direct Sale (ODS) tea market.
Want to get latest farming tips and videos?
Join Us