World Food Day: Plans in place to ensure food security during pandemic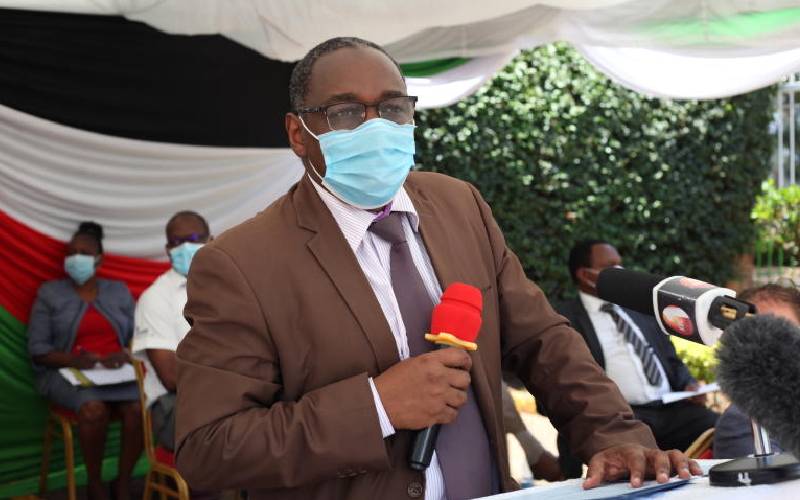 Crop Development and Agricultural Research PS Hamadi Boga has said the national government has set in place plans to ensure food security during the Covid-19 pandemic.
He said it was anticipated that the pandemic would have an impact on food security and that if not checked, might lead to a food crisis.
To avert this, the ministry focused on three deliverables; access, availability and the cost. "Farmers had to go on producing. We developed guidelines for that as well as ensuring markets remained open."
He cited some of the restrictions put in place to curb the spread of the virus, such as the lockdown, which he explained did not hurt agriculture.
"Distributors had to continue moving whether there was a lockdown or not," he said on Friday in Embu town in an event organised to mark World Food Day.
With the pandemic hurting the already weakened economy, many Kenyans were left jobless as others took pay cuts. To cushion the nation against the adverse economic effects, Prof Boga stated that prices were being tracked and stabilised.
"There was a lot of communication to the people not to panic that food will be available."
When the President first announced the lockdown, there were concerns that much of the food from the rural areas will not reach the markets in the urban centres.
Vulnerable families that could not afford food were registered through the Nyumba Kumi system especially in the urban areas where the majority of residents cannot grow their own food. These families were further facilitated with cash transfers through mobile money.
The ministry moved away from the oldschool moving of food, especially grains, via trucks across the country for distribution to the needy.
Also on the panel was Food and Agriculture Organisation Kenya assistant representative Hamisi Williams, who called attention to this year's World Food Day theme: "Grow, nourish, sustain. Together. Our actions are our future"
Williams said there are other aspects in the farm-to-fork value chain that equally need attention. "If the system is broken, then you are not able to deliver quality affordable food."
On ensuring nutrition while focusing on food security, Global Alliance for Improved Nutrition country director Leah Kaguara said food system actors must be well-coordinated to address the challenge of malnutrition during the pandemic.
"Retail, supply and processors need to be supported to make accessible food affordable."
Want to get latest farming tips and videos?
Join Us