Food security agenda benefits Sh5 billion for youth and women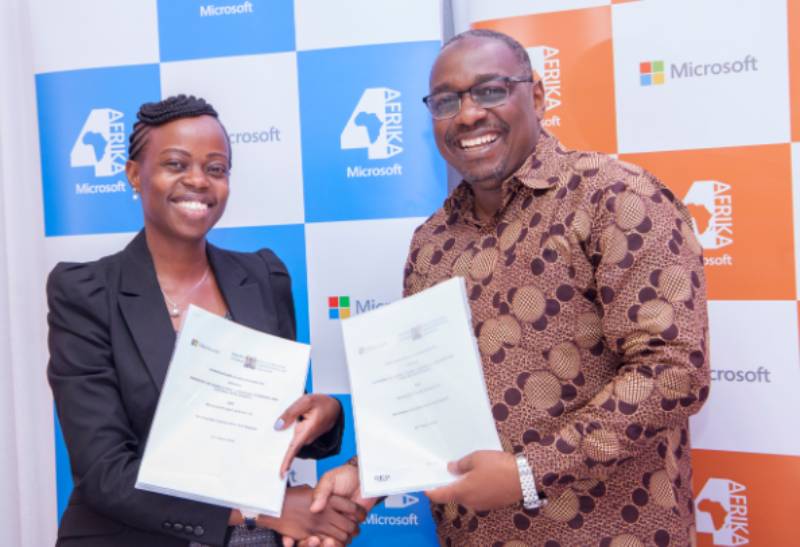 The European Union and other partners have launched an Agribiz Programme that addresses key challenges hindering youth and women from tapping into the immense potential in the agricultural sector.
The initiative is projected to help 2,400 agribusinesses owned and led by women and youth to grow and create 17,000 job opportunities along agricultural value chains as well as increase smallholder production and household incomes.
The improved agricultural production is expected to have a positive ripple effect on food security, one of the pillars of the Government's Big Four Action Plan.
The funding for the programme is projected to cost Ksh5.1 billion and is supported by the European Union, Denmark (Danida), and the African Development Bank (AfDB).
The programme will be implemented by the Kenya Climate Innovation Centre (KCIC), jointly with eight selected county governments.
During the launch, EU envoy to Kenya Simon Mordue, lauded the project as a source of hope for Kenyan farmers post the Covid-19 pandemic. "The EU has encouraged all its implementing partners to adapt their strategy to the situation, especially by adopting digital technologies to continue supporting Kenyan farmers and entrepreneurs.
We know there are many youth and women with excellent business ideas in Kenya, and we are happy that KCIC has found the way to bring technical and financial assistance to them, despite the current lockdown. This is a vital injection of life for the Kenyan economy and food security," said Mordue
Principal Secretary for Agriculture, Prof. Hamadi Boga, urged the youth to take farming as a source of employment as it has many untapped opportunities
"The average age of the Kenyan farmer is 60, while that of the consumer is 17. It is important that all stakeholders work together to bring more youth in the agriculture value chains. Opportunities for youth engagement exist, and the Ministry of Agriculture recently launched the Youth in Agribusiness strategy to guide stakeholders on how to bring youth into mainstream business," said Prof. Hamadi.
Denmark ambassador to Kenya, Mette Knudsen explained"although the Covid-19 pandemic has brought many countries and their citizens on their knees, we must continue to build a worthy future for all Kenyans beyond the crisis.
Denmark was the first donor to commit support to Kenya's immediate response to the health crisis, but we must not forget the looming socio-economic crisis beneath. This call under the AgriBiz programme reminds us that no one should be left behind – now, more than ever, it is important to support the ambitions of women and youth in agribusiness," said Knudsen.
Through the program, business Incubation Hubs will be set up in eight select counties including Kilifi, Machakos, Kiambu, Meru, Isiolo, Kisii, Bungoma and Uasin Gishu.
Owing to the ravaging effects of Covid -19, the rollout of programme has been slowed down, However, Kenya Climate Innovation Centre has launched a call for applications to enlist women and youth wishing to start or expand an agribusiness enterprise. The guidelines and modalities of application can be downloaded from the KCIC website www.kenyacic.org
Selected applicants will have access to training, business advisory, mentoring and financing (grants, loans or a mixture of the two) to support and grow their business ideas. In providing these opportunities, the programme will help to kick start the economy, boost food provision and sustain rural livelihoods.
Want to get latest farming tips and videos?
Join Us