False: A dog did not survive being run over by a racing car in Naivasha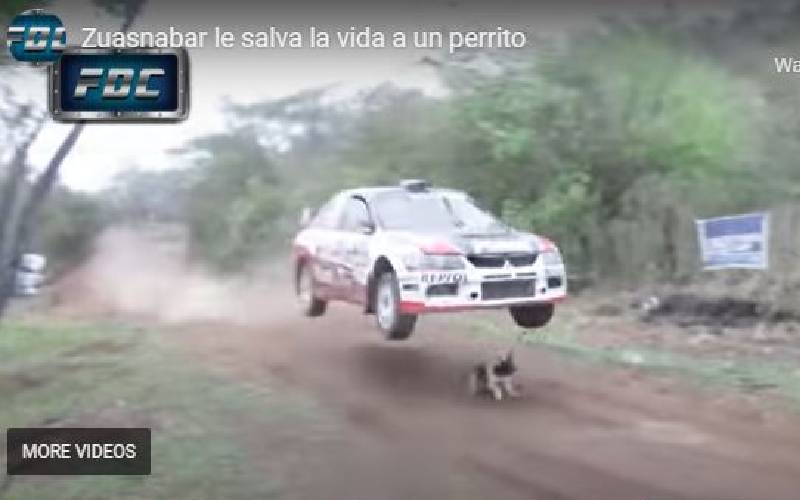 A viral video claiming that a dog survived being run over by a racing car in the ongoing World Champion Rally in Naivasha is false.
Those who shared the video claimed that it was such a priceless moment for the driver to have displayed his skills to save the dog's life.
"This is such a priceless moment. Video of the day" read a caption of the video.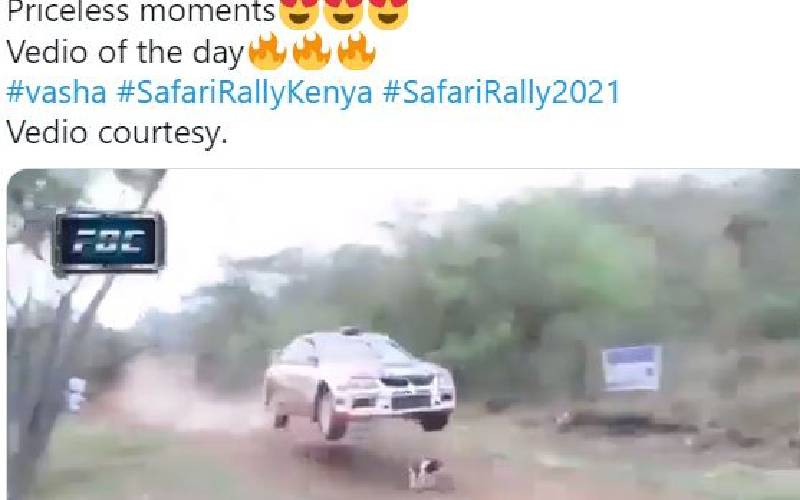 But the Standard's Checkpoint desk established the said video was not captured in Naivasha as claimed.
Our investigations traced the video to 2016.
It was captured in Bolivia, a country in central South America, with a varied terrain spanning Andes Mountains, the Atacama Desert and Amazon Basin rainforest.
The said dog had wandered onto a live rally stage and became the most fortunate having survived the incident.
An article published about the incident indicates that since the rally course was hot, spectators couldn't help guide the dog out of the racing line.
"By some sort of miracle, the dog pranced right into the fly zone behind a road hump, with the rally car clearing the pup by inches. Had the car or the dog arrived a second earlier or later, it would've been a very different scene," read part of the article.
Secondly, looking at the landscape and the terrain of the course, it does not match that of Naivasha. Although Safari Rallies are characterised with challenging closed dirt roads, stunning picture-postcard scenery and exotic wildlife, the Naivasha stage presents the competition on gravel soil compared to other areas.
Safari Rally Kenya features 18 stages and a total of 320.19 competitive kilometres.
A closer look at the video towards the end shows a police officer storm the course way amid efforts to save the dog. The officer's dress code is evident is not Kenyan.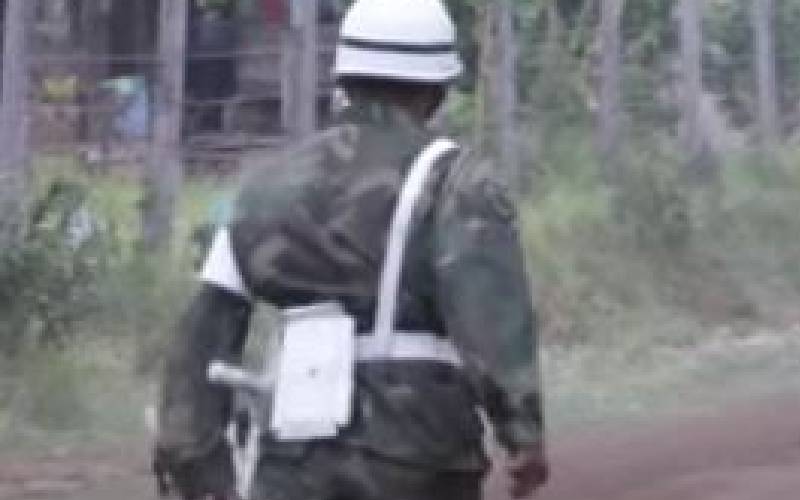 Finally, the language of those speaking from the background is not Swahili or English as one would expect in such an event majority would be Swahili speakers.
The Standard, therefore, concludes the claim that the video was captured in Naivasha is FALSE.