Yes! Trade with China skewed against Kenya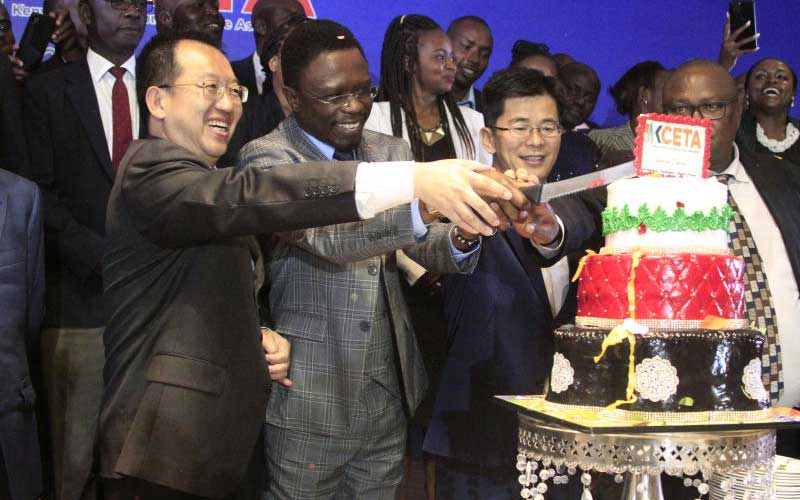 China's engagement with Kenya has been the subject of much debate over the past decade dating back to 2012 when then-president Mwai Kibaki signed a deal to build the Standard Gauge Railway, SGR.
In the following years, the project was hyped by government officials who said it would increase Kenya's GDP by almost sh100billion upon completion. So far this promise has not materialized.
Instead, Kenyan taxpayers are forking out sh1billion monthly to subsidize the railway that has also failed to persuade the majority of traders in the region to shift from the costly but convenient trucking options.
Nevertheless, China is keen to paint its relationship with Kenya as one of mutual benefit.
China's Economic and Commercial Counsellor Prof. Guo Tse underscored this point when he met business leaders in Nairobi early in the year.
"China's non-financial direct investment to Kenya more than doubled in 2018 to $520million (Sh52billion)," he said. Tse said trade volumes between the two countries have reached $3.74billion (374billion) and that "China is Kenya's largest trading and investment partner."
This is not accurate.
Data from the Kenya National Bureau of Statistics, KNBS indicates in the last sic years Chinese exports to Kenya have shot up from sh167billion to sh390billion representing an average annual growth of sh37billion.
Kenya's exports to China, on the other hand, have grown at a more subdued rate from sh4.1billion in 2013 to sh9billion in 2017 representing an average annual growth of sh1billion.
The bulk of the imports from China involve materials used in the construction of the SGR as part of the deal signed by Mwai Kibaki. This has robbed Kenya's local manufacturing sector the opportunity to plug into the giant infrastructure project for example through the revival of the dormant Numerical Machining Complex, NMC that was expected to provide steel for the SGR.
The World Bank states that Kenya's contribution to the global manufacturing output has declined drastically by 900 per cent in the last three decades partly due to irregular tariffs and high production costs.
In 2015 for example, the World Bank states that the average Kenyan exporter exported just sh15 million worth of goods annually—less than other African economies like Egypt (sh58 million), South Africa (sh26 million) and even Tanzania (sh16 million).