Reopening: Do economic needs outweigh concern about catching virus?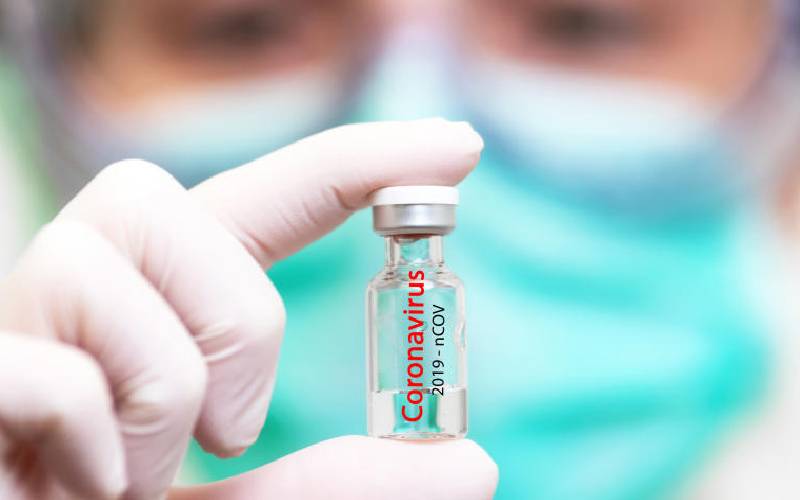 President Uhuru Kenyatta has hinted at the possibility of reopening the country after six months of economic paralysis brought about by the Covid-19 pandemic.
But questions abound on whether the need for economic needs outweigh concern about catching the virus.
Uhuru directed the National Emergency Response on Coronavirus to review the national and county response to the disease, and chart Kenya's "post-Covid future".
In a statement, Head of Public Service Joseph Kinyua said the containment measures will apply until Tuesday, when the committee will announce its recommendations.
This comes on the backdrop of governments and international aid organisations being urged to act quickly to restore access to health services for care unrelated to Covid-19.
The African Media Agency on Friday reported that most African Union (AU) member states swiftly implemented public health and social measures (PHSMs) to contain the disease.
The measures likely slowed the spread of the virus and caseloads in Africa have remained lower than projected.
However, as many governments have since loosened restrictions, allowing some economic activity to resume, new research from the Partnership for Evidence-Based Covid-19 Response (PERC) highlights substantial indirect burdens of the virus across Africa.
Most respondents support reopening their national economies, but are equally anxious about resuming normal activities. Data from the research suggests that Covid-19 is a serious threat, but for many, economic needs outweigh concern about catching the virus.
Almost half of the people surveyed are reported to have skipped routine care during the pandemic, according to PERC's latest report - the second in its "Using Data to Find a Balance" series.
Speaking at Afya House on August 15, Health CAS Dr Mercy Mwangangi reiterated that residents are still allowed to seek professional help in hospitals.
She said surgical services, especially, are still available, regardless of the Covid-19 period. Dr Mwangangi admitted that the pandemic has disrupted essential surgical services but guidelines have been issued to ensure patients are attended to safely.
It draws from a survey of more than 24,000 adults in 18 AU Member States, as well as social, economic and epidemiological data from a range of sources.
Making ends meet
Kenya's economy slowed down to a five-year low in the first quarter of this year as the outbreak of the coronavirus disrupted several sectors.
According to the latest data from the Kenya National Bureau of Statistics (KNBS) in July, the Gross Domestic Product (GDP) growth slowed down to 4.9 per cent for the first three months of this year, down from 5.5 per cent over a similar period last year.
Up to 70 per cent PERC respondents reported problems accessing food in the past week, and just as many survey respondents reported earning less money compared to the same time last year.
Six in 10 respondents agreed that the economy needs to be reopened, and that the health risks of Covid-19 are minimal if social distancing rules are followed. This was as 70 per cent of people reported problems accessing food, mainly due to lost income or higher food prices.
Another 70 per cent of survey respondents reported earning less money compared to the same time last year.
Still, support for PHSMs remained strong, and 85 per cent of respondents reported wearing a face mask in the previous seven days.
"African Union Member States have responded decisively to Covid-19," said Dr. John Nkengasong, Director of the Africa Centres for Disease Control and Prevention.
"The data presented in PERC's new report will allow decision makers to go beyond Covid-19 caseloads alone and instead consider a fuller picture of health and wellbeing, and tailor response measures accordingly."
Of survey participants who have needed health care during the pandemic, almost half reported skipping or delaying care; among those who needed medications, almost half reported increased difficulty in obtaining them.
The most commonly delayed or skipped health care services were routine checkups, followed by care for malaria, diabetes, cardiovascular issues, antenatal care, and care for children under 5 years old.
"As in past outbreaks, we are seeing a high cost from missed and delayed health care," said Dr Zabulon Yoti, Acting Regional Director, Emergency Preparedness and Response Cluster, World Health Organization.
"Even routine check-ups are critical for screening and treating people for both communicable and noncommunicable diseases. We must protect access to health care by making sure that facilities are equipped to handle COVID-19 infections, and that health workers are protected."
The report also highlights gaps in reporting key data, including data on community transmission and adherence to preventive measures, which limits the speed and impact of efforts made to manage local outbreaks, and makes it difficult to calibrate PHSMs.
Kenya has reported cases of residents violating the restriction measures such as organising events and breaking the rule on maintaining physical distance, as well as drinking and holding parties where alcohol was served.
However, the face of Nairobi's nightlife changed instantly when the country confirmed its first case of Covid-19 on March 13.
The social and physical distancing guidelines issued by the Ministry of Health as well as those from the World Health Organisation spelt doom for the leisure industry, as people were urged to stay away from bars, lodgings and other recreation places.
"Data is essential to our defense against Covid-19, and the more governments in AU Member States can rely on it to support their decisions, the more effective their response will be," said Dr. Tom Frieden, President and CEO of Resolve to Save Lives, an initiative of Vital Strategies.
Fourty-four per cent of respondents in need of health care said they or someone in their household had skipped or delayed needed services, and 45 per cent of the respondents in need of medicine reported the same for accessing medication.
Lower income families are more likely to experience a decline in income. About 80 per cent of households with less than US$100 in monthly income saw their income fall, compared to 60 per cent of households with at least US$500 in monthly income.
While more than two-thirds of respondents agreed that many people in their country would be affected by Covid-19, less than one-third (29%) believed their own personal risk of infection was high
While most respondents indicated basic knowledge of Covid-19, misinformation about the virus is common, particularly those positing foreign interference in treatments and vaccines. About one in three survey respondents agreed with the assertion that foreigners were discrediting African medicines and testing vaccines on Africans
PERC's recommendations include prioritising "boxing in" the virus, by ensuring an adequate supply of testing kits and reagents to identify positive cases, tracing their close contacts, and isolating cases, rather than relying on wide-scale lockdowns.
It also called for the need to make it as easy as possible for communities to adhere to low-cost personal protective measures, "the 3 W's"-wearing a mask, washing hands, and watching distance.
In Kibra slum, water is scarce and costly. At Kamukunji Grounds in Kibra, just behind Olympic Primary School as you cross the disused railway into Kisumu Ndogo, a tangle of green water pipes briefly appears before disappearing under the muck.
On the rare occasion that water flows through these pipes, they are quickly vandalised and their contents illegally tapped.
Governments have been further urged to protect health care workers by establishing Covid-19 protocols, increasing availability of personal protective equipment and training on infection prevention and control; then encourage people to seek care for health services unrelated to Covid-19 by engaging community leaders.
Investing in data collection, analysis and reporting, including core indicators about cases and the public health response, rapid mortality surveillance, data about Covid-19 infections among health workers, and data on utilisation of health services was also listed as a way the authorities can reopen the conomy and not jeopardise the citizens' health.