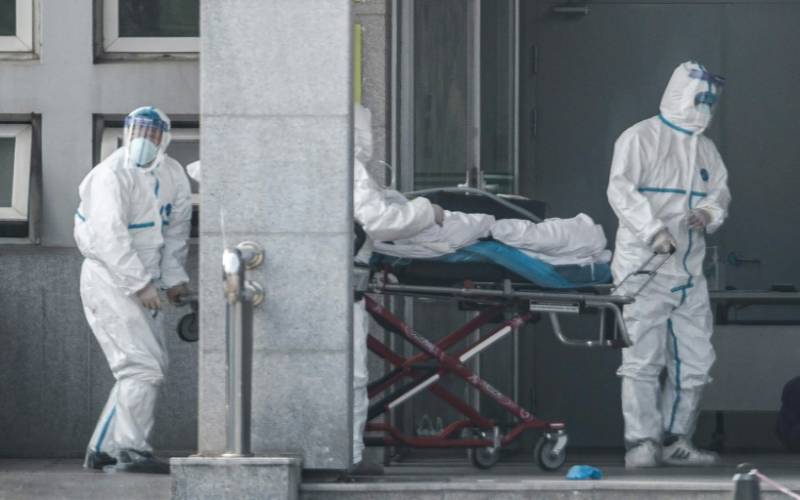 A never-seen-before virus has claimed 9 lives in China according to the Chinese government. The Virus has spread to five other countries with Chinese Authority warning it might spread further.
The virus has been likened to Severe Acute Respiratory Syndrome (SARS). SARS is an infection that causes flu-like symptoms.
Countries around the world including Kenya are on alert, especially during the Lunar New Year travel season. Many airports are screening passengers to prevent the virus from spreading.
What is it?
Read More
It is a type of coronavirus, a virus that causes illness and it can affect the lungs. Coronavirus is common in animals but scientists say it can be transmitted to humans.
On Tuesday China confirmed that the virus can be spread from one person to another by coughing and sneezing.
What are the symptoms?
Its symptoms include coughing, sore throat, headache, fever, running nose and sometimes breathing difficulties.
BBC's health editor Michelle Roberts notes that it can lead to organ failure, pneumonia and death.
How is it treated?
There is no cure that can stop the virus at the moment because it is new.
The virus, however, can be controlled by avoiding close contact by those carrying it according to the US Centers for Disease Control and Preventions.
What it's origin?
Experts in China are still investigating the genesis of the virus which is trailed to December 2019. Scientist Leo Poon from China, who first decoded the virus, opined it likely started from animal and found its way to humans.
A local market in Wuhan, capital of Central China's Hubei province is where the virus is believed to have found its way into humans. Hundreds of people have been infected with the various.
The virus has since spread to other parts of China like Beijing and Shenzhen.
So far, it has been detected in the United States, Taiwan, Thailand, Japan, South Korea and Macau.