Explainer: Understanding desert locusts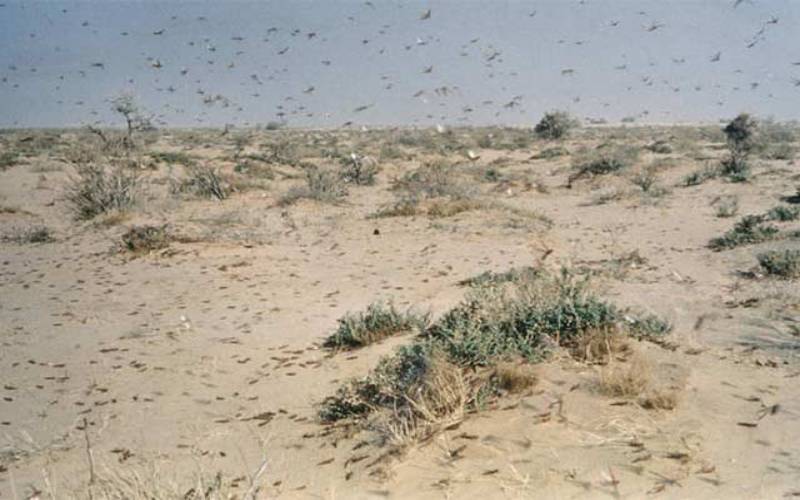 Swarms of desert locusts have invaded the northern part of Kenya, leaving the government grappling with the challenge.
Standard Digital explores more about the insects that made the state resort to desperate control measures like shooting in the air and whistling to scare them away.
What are desert locusts?
UN's Food and Agriculture Organization (FAO) categorises the Desert Locust as the most dangerous pest in the world.
"It threatens people's livelihoods, food security, the environment and economic development."
It has been described as a species of short-horned grasshoppers.
Where are they found?
As their name suggests, desert locusts are found in semi-arid and arid areas. Most are in Africa, the Middle East and Asia.
FAO notes that about 30 countries in the said continents host them.
How far and fast do they spread?
According to FAO, desert locusts can spread to more than 29 million square kilometres during plagues.
"During plagues, the Desert Locust has the potential to damage the livelihood of a tenth of the world's population," says FAO.
In a day, a swarm of desert locusts can travel a distance of five to 130 kilometres or more at an average speed of 17kph.
"Locusts can stay in the air for long periods of time. For example, locusts regularly cross the Red Sea, a distance of 300km," notes FAO.
The longest distance believed to have been covered by the locusts is 5,000km in about 10 days when a swarm migrated from West Africa to the Caribbean in 1988.
What is the Desert Locust's life span?
A desert locust lives for three to five months although FAO notes that it varies depending on the environment.
They have a three-stage life cycle; egg, hopper and adult.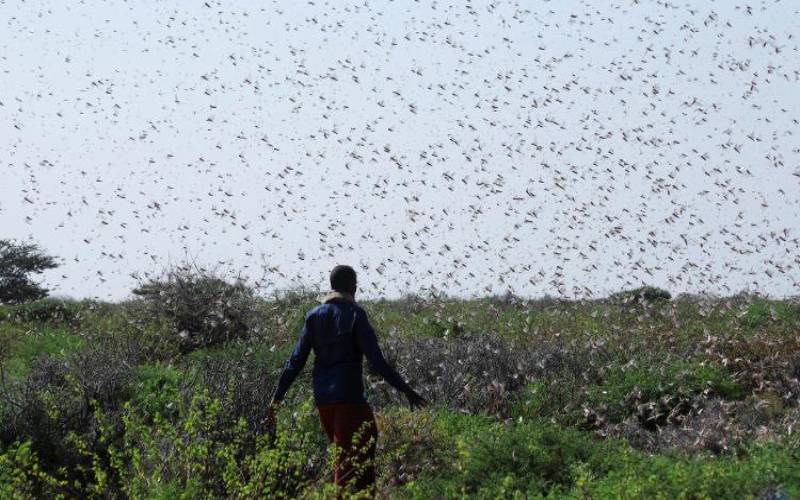 Do they harm people?
There has never been a case of human beings being attacked by locusts or the insects causing physical harm to people. Locusts, therefore, do not attack people or animals.
However, locusts have been categorised as allergen insects, meaning their activities can cause an allergic reaction to the body mainly for the asthmatic.
"Some of their activities lead to increased dust in the air which can act as allergens to humans and trigger allergic reactions primarily in people already susceptible to asthma," says FAO.
The mating process of locusts produces hormones, in combination with scales that come off the wings and cuticles and other chemicals such as phenols that are released from the breakdown of vegetation.
What are the control measures?
Desert locusts are mainly controlled through spraying of chemicals which can be done on the ground or aerial spraying.
Hand-held sprayers may also be used but in rare cases.
Another way of controlling the insects is by harvesting them for eating.
Locusts are rich in protein and can be fried, roasted, boiled and eaten. Some people can eat them raw or simply dry them before consumption.